VeggieTales has an ALL NEW DVD available August 5th!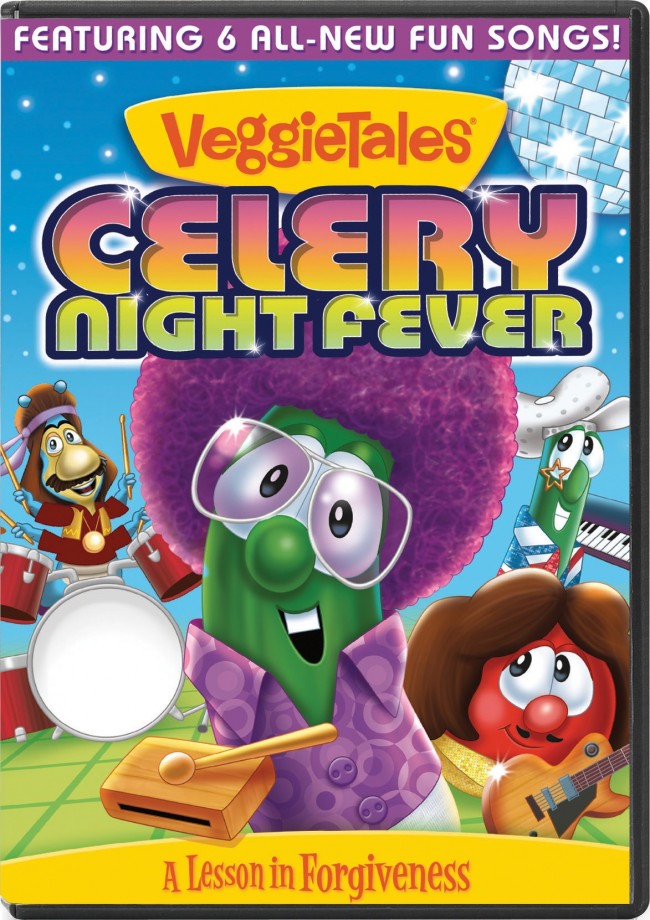 Are you ready to experience Celery Night Fever?
Veggie pals Laura Carrot and Junior Asparagus have a big job to do…save their beloved Celery Park from being destroyed! Laura and Junior plan a fundraising concert with the formerly famous Groovy Brothers, but the bandmates refuse to play together because of an old grudge. All hope of saving the park seems lost until the group remembers that God forgives without question, so why can't they do the same? Will the band reunite to save Celery Park? Find out in this fun, music-filled VeggieTales adventure! Featuring Terry Crews as the voice of "Bruce Onion"
Earlier this year I got to see a live performance of Saturday Night Fever onboard Royal Caribbean's Freedom of the Seas during my Brandcation trip. I had never seen the movie before and was surprised and impressed with how fun the musical numbers are.
Now I'm excited to see VeggieTales take on the story. All 3 of our kids enjoy watching VeggieTales, and I know Mykl will be excited to show off some of his dance moves during family movie night.
Think he can get as funky as these vegetables?
Get Funky with ALL-New VeggieTales DVD Starring Brooklyn 99's Terry Crews! from gracehillmedia on GodTube.
Right now when you pre-order Celery Night Fever, you can take advantage of special offers like free shipping, fun stickers, bonus DVDs, and more. The official release date for the DVD is August 5th, so be sure to reserve your copy soon!