In 2008, Udi's baked their first loaf of gluten free bread. During a recent webinar hosted by Udi's and The Motherhood, I learned that they're still baking delicious gluten free bread, plus now they've expanded their line to include breakfast foods, pizza crusts, taco shells, snacks, desserts, and even frozen foods.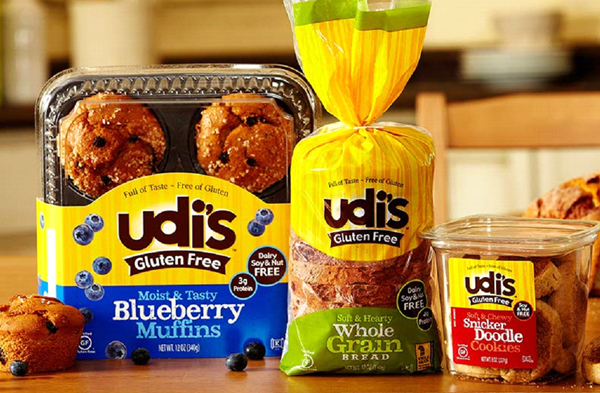 Although I'm not personally gluten-intolerant, I have several friends that are. Whether I'm entertaining guests at home or just meeting up with a friend for dinner, I try to be sensitive to their dietary needs. After all, I have my own issues with lactose intolerance, so I understand what it's like to have to adjust your menu to fit what your body can handle.
What's All The Fuss About Gluten Free Foods?
Did you know that eating gluten free can benefit everyone? Wheat is a natural inflammatory. When you eat lots of wheat, you may feel bloated or uncomfortable. Reducing the amount of wheat in your diet can alleviate those symptoms.
Of course, for those with celiac disease, it's a whole different story. Their bodies literally cannot process the wheat gluten, so they aren't able to absorb the nutrients from the food they're eating. For those folks, and those with other types of gluten sensitivity, having gluten free food options available is a necessity, not a luxury.
Over 70% of processed foods in grocery stores contain at least some form of gluten. Sometimes products are more obvious, like breads or pastas made with wheat flour. Others aren't as easy to spot because they contain "hidden" gluten ingredients like emulsifiers or wheat maltodextrin.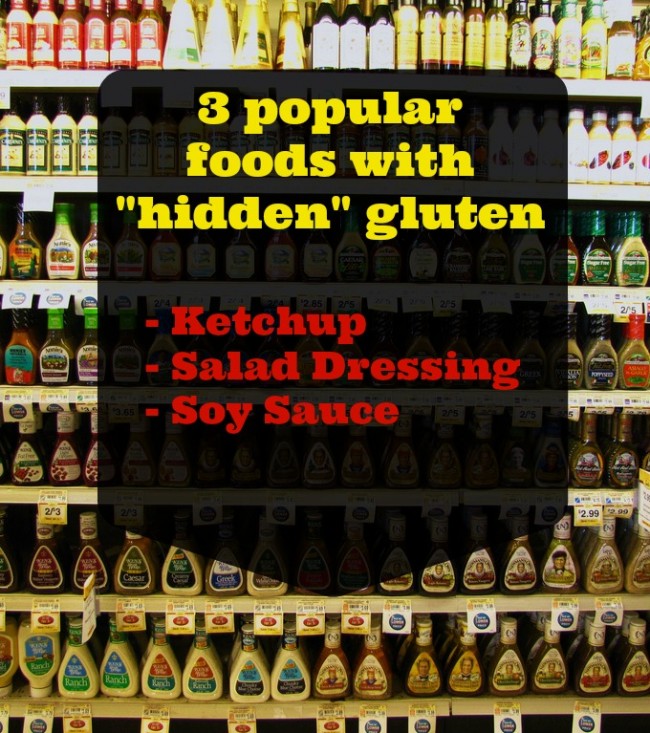 An Introduction To Udi's
This is where companies like Udi's come in. They're currently the #1 gluten free brand in America. Denise Sirovatka, Vice President/General Manager for Udi's Gluten Free, shared:
Udi's changed the way consumers think about gluten free. We made can'ts, cans. We removed the restrictions that made living gluten free a struggle and made the transition seamless. We created a community for folks to share, build and create. We brought joy.
Personally, I'm a big fan of Udi's. For one thing, they really are all about community. They host regular product sampling opportunities, listen (and actually respond!) to consumers on Facebook & Twitter, and stay engaged by attending local celiac and health-related events.
They also make really yummy food. As I mentioned earlier, I'm not personally gluten intolerant. But I snack on Udi's anyway because their products are delicious. Plus they're healthy, which makes me feel a lot less guilty when I pair my snacks with a cocktail or two 🙂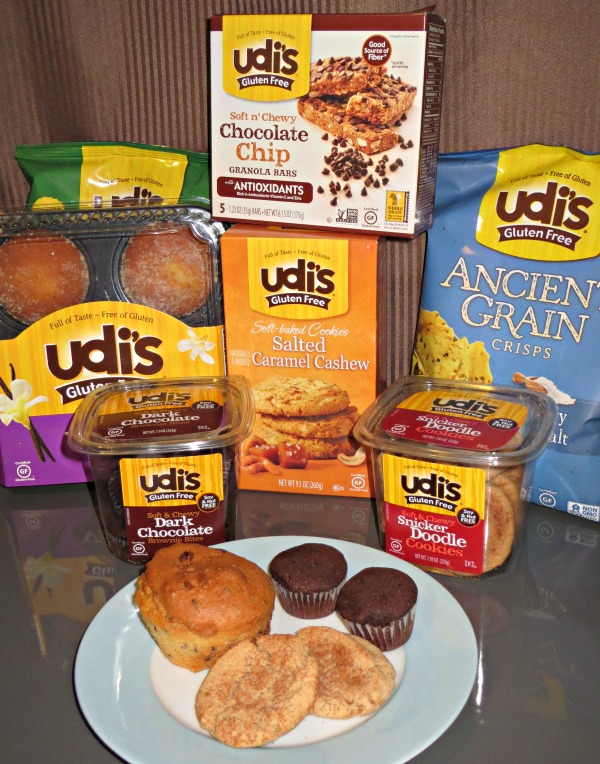 My Favorite Udi's Snacks
The Udi's Dark Chocolate Brownie Bites are my new favorite snack. They're soft and chewy and rich, just like brownies should be.
I'm also a huge fan of the Harvest Crunch muffins. After reading that the muffins were filled with cranberries, sweet potato, quinoa flour, and pepitas, I assumed it would have that healthy and tasteless texture, but I was wrong – they're moist and delicious and you'd never guess they have 4g of fiber packed in them.
Snicker Doodle cookies are kind of sacred around these parts. I know lots of families that pass down recipes as part of their Christmas cookie traditions year after year. The best thing I can say about Udi's Snicker Doodle cookies is that I can't tell they made any changes to the classic recipe. To my tastebuds, they're just magically gluten free.
Find Udi's Near You
You can find Udi's gluten free food products at most major grocery chains (here in Minneapolis, Cub Foods, Rainbow Foods, and Byerly's all carry them.) If you're not sure where to look for them, you can use their handy store locator to find one near you.
Great Gluten Free Recipes
Udi's has a fantastic recipe section on their website. You can search by ingredients, type of meal, dietary restrictions, and more. Here are just a few of the yummy gluten free recipes I found while looking for dinner ideas:
Grocery store photo credit: laurameyer