Today is Connection Day! Verizon is getting into the holiday spirit and sharing the first gifts of the season with everyone, whether you're already a customer or not. 
As part of their VZWBuzz blogging team, I'm thrilled to share some of the awesome gifts available to everyone on Connection Day: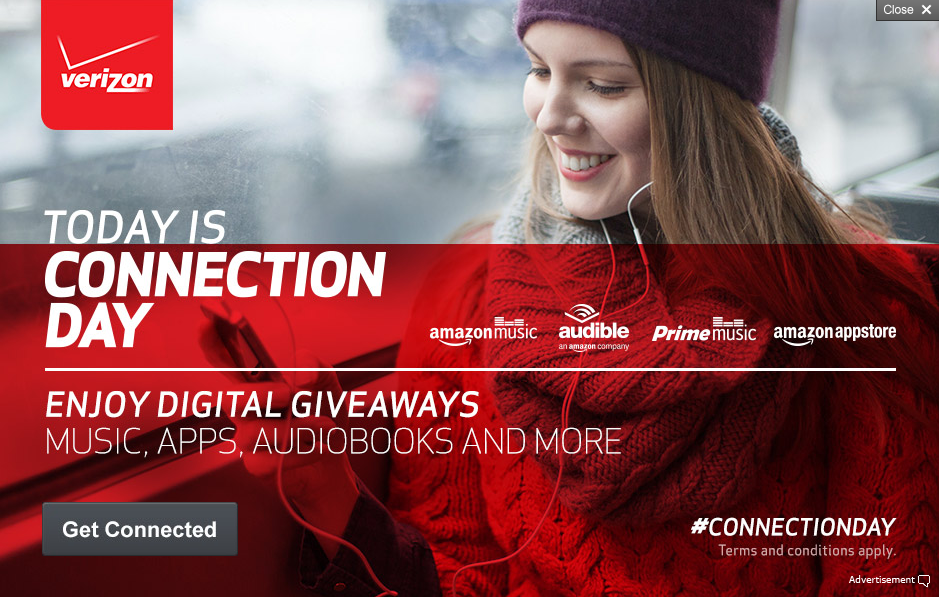 Amazon: Free Digital Content
10 free songs
10 free apps
2 free audio books
Visit the Amazon Connection Day page for full details.

iTunes Radio
Enjoy a full day of iTunes Radio℠ with limited interruptions on all stations — compliments of Verizon.
While you're listening, keep an eye out for a banner to claim another special iTunes gift!*
Visit iTunes to learn more about their Connection Day promo.
Free Magazine Issues
Browse and download current issues of some of your favorite magazines for free, including Vogue, Vanity Fair, The New Yorker, and more.
Free Gift for Verizon Customers + More
Verizon has even more free gifts in honor of Connection Day. Head on over to the Connection Day site to check out the rest of their offers, including a very special gift for existing Verizon subscribers!