In light of all the news surrounding the death of Robin Williams this week, I thought I'd share a little bit about my own story of suicide and depression.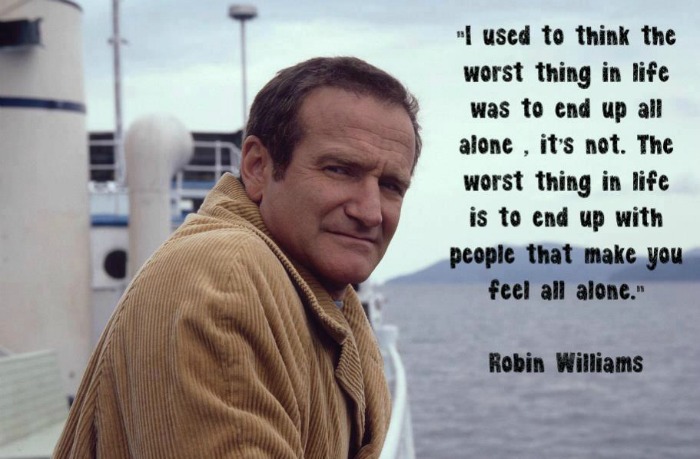 If you have written a post about the topic, I encourage you to
link it up below & help provide awareness of what depression really looks like.  
Many of you already know that in 2002, I was the victim of sexual assault. As a result of that experience, I was diagnosed with PTSD, which has gotten better over time, but never really goes away completely.
While it's no secret that I've attempted suicide in the past, it isn't exactly something I shout from the rooftops, either. There are a few reasons why:
It's embarrassing.
It's hard to admit.
I don't want sympathy.
I did a crappy job of it (I'm still here, right?)
It's a downer.
I'm not in that dark place anymore.
Come to think of it, there's not a whole lot of opportunity to talk about depression openly. It's not like I meet people and say "Hi, I'm Jen. I'm a Minneapolis blogger and I've tried to kill myself in the past" or "Hey, cute shoes. Did you get those at Nordstrom's? I would totally shop there, but I'm so depressed lately I can barely function. In fact, just saying that out loud was a huge effort."
Over the past few years, I've noticed more people opening up about their experiences thanks to the awesome world of social media. There's a shift taking place, removing some of the stigma associated with depression and mental illness.
Here's my contribution to the conversation:
#ThisIsDepression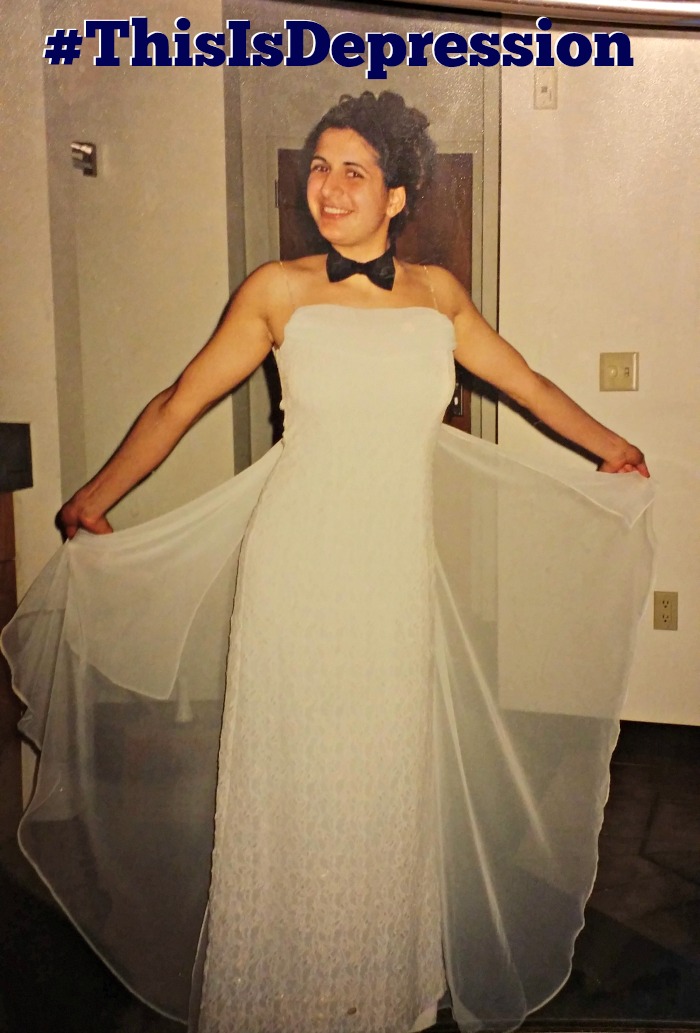 This is depression. More specifically, it's a photo from my senior prom. It was taken exactly one week after I was assaulted, and it took every ounce of my being to smile for the cameras and pretend that everything was ok that night. Inside, I was barely holding it together. I didn't want to eat, didn't want to drink; I just wanted to crawl into a hole and die. I had been violated and didn't think my life was worth living anymore.
You can totally tell all that from the picture, right?
That's the thing about depression. It's often invisible. On the outside, everything can look ok. You can't tell that the girl smiling for the camera felt broken and damaged. That she was tired of faking it to get through the day. That she recoiled from touch and wanted to escape from her own body.
You can't tell that she wanted to give up. That she thought she could never feel safe again. That the nightmare of feelings she was swimming in felt like they would never end. That she just wanted to shut everything off.
You can't tell that a few weeks after that picture was taken, she'd swallow a whole bottle of pills, rationalizing that she wasn't really trying to end it all, she was just trying to escape the pain for a little while. And if that escape turned out to be permanent, that wouldn't be the worst thing that could happen.
#ThisIsDepression
Through support from my friends and mental health professionals, I was able to get past that dark place. Even now, I'm not home free, since I still have flashbacks and periods of milder anxiety and depression, but I've moved on. I've found coping techniques and support systems that work for me.

This was my story. It's what depression and suicide looked like for me. It's different for everyone, and I encourage you to read through some of the other posts below, or even link up your own to spread awareness of the different ways depression can manifest for people.
If you'd like to feature this linkup on your own site, please click the button below to get the code.
get the InLinkz code