When the children are finally asleep and all you can hear is silence, it's a golden moment for any parent. Here are 6 ideas of things to do after the kids have gone to bed.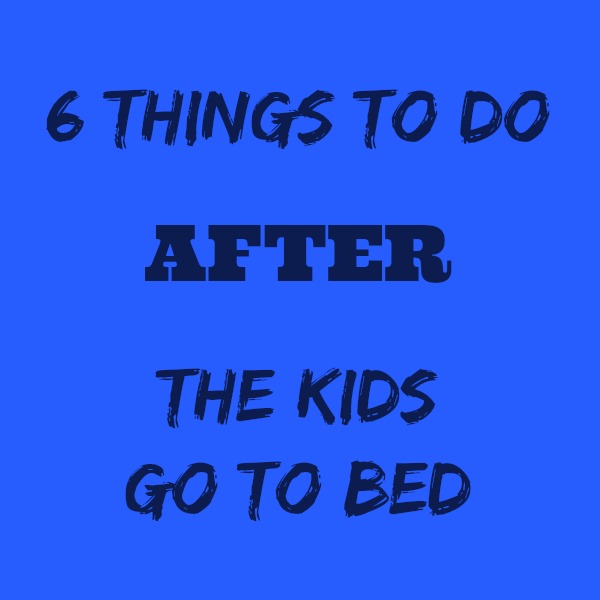 Watch TV
This is probably the way you can unwind at the end of the evening with the least possible effort – although some of those HBO shows do demand mental, if not physical, work. Whether you are part of a couple sharing your favourite shows together, or on your own and basking in the sofa and remote to yourself, TV can be the key to chilling out. Just don't let yourself get sucked into a Netflix marathon 🙂
Online casino
Visiting an online casino like http://www.gamingclub.com/au, either via a computer or a mobile device, is another great way to spend that time to yourself once the kids are asleep in bed. It might seem like gaming would be a bit too high octane for relaxation, but if it's something you really enjoy then it will absorb you and let you forget the day's stresses. Plus if you win, you will certainly be going to bed with a smile on your face.
Listen to music
Putting on some of your favourite music is another ideal way to wind down once you have a little time without the kids. Of course if you have a partner who likes Il Divo, while you prefer Megadeth, this might lead to more tension than relaxation.
Cuddle
Even if you are too tired for anything more, this can be a good way of enjoying some intimacy at the end of the day – and a very good way to relieve all the tension and stress that builds up during it.
Talk
Okay, this might sound like an absolute last resort – but let's not be so cynical. It doesn't have to be a long, heavy conversation, but sharing details of your day and how you feel with your partner – or phoning a friend or family member to do the same thing – will let you go to bed without these things on your mind.
Other, err, stuff
Physical activity can be a great way to relax your body and your mind. If you're doing it with a partner, it can have the added element of helping you reconnect and feel closer before you fall asleep for the night.