Levi and I both love frozen treats. Recently, I discovered a way to turn a basic Tastefully Simple drink mix into a fun afternoon activity AND two yummy frozen treats for us to enjoy.
We started out with the Tastefully Simple Triple the Fun™ Drink Mix Kit. Their summer kit includes 3 flavors of drink mixes: Lovin' Lemon Slush, Mango Breeze Margarita, and Juicy Watermelon Margarita. Like most items I get sent to review, Levi decided to play with them before we even made it into the kitchen.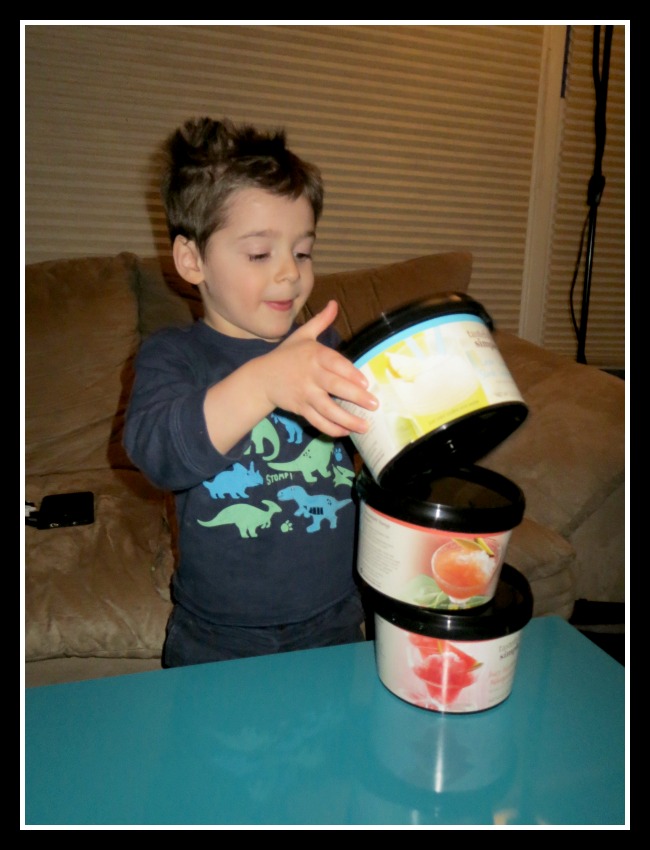 As he was stacking and unstacking the containers, I quickly scanned the directions. Basically, all you do is add a little water & some booze, stir, and freeze the whole shebang to create a slushy cocktail treat.
Since you can always leave out the alcohol to make it a virgin frozen drink, I realized this would make a great preschool activity. Levi could practice pouring, stirring, and helping mom out in the kitchen, plus I'd have enough leftover to make a grown up treat.
To start, I had Levi carefully pour 2.5 Cups of water into the provided drink container. (Mom was in charge of measuring.)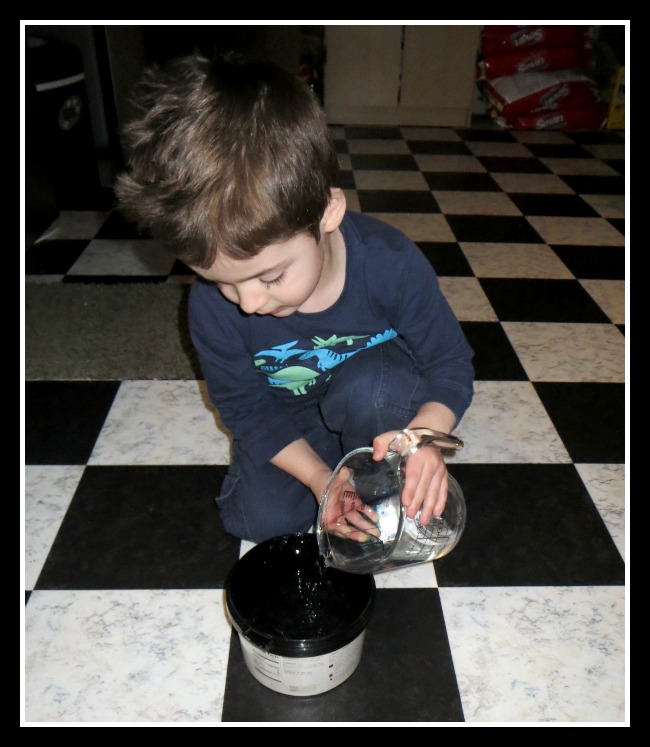 Next we added the lemon drink mix packet and Levi stirred it together.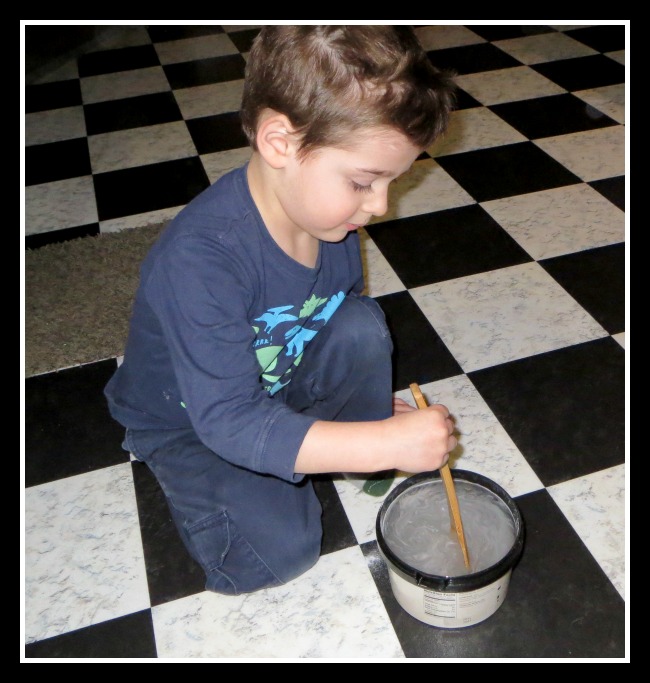 That's all we had to do to make our Tastefully Simple popsicle mix – perfect for the attention span of a 3 year old. Once he finished stirring, I poured the mix into some popsicle molds I found at the dollar store.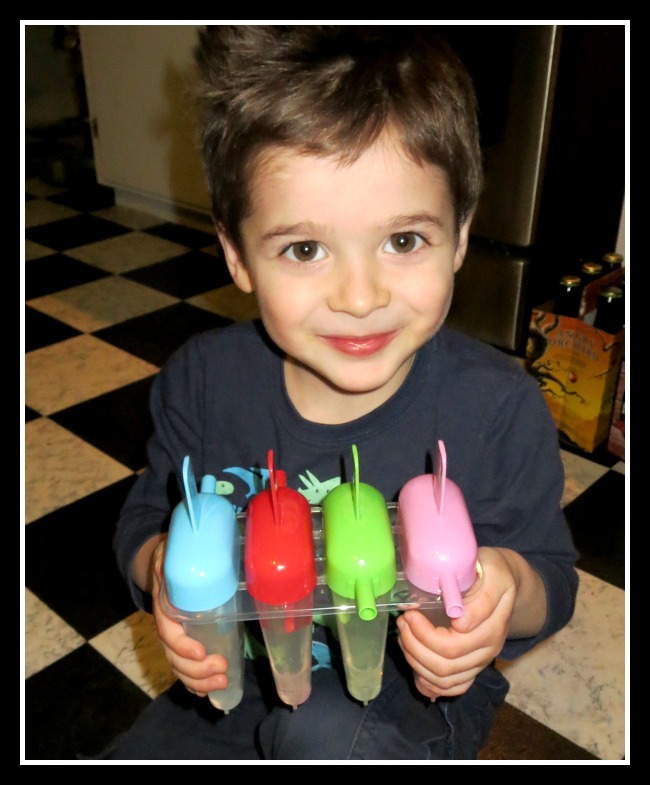 For my adult frozen slush, I added about 1/2 Cup blackberry vodka to the remaining lemon drink mix left in the container. After popping the lid back on, everything went into the freezer to chill overnight.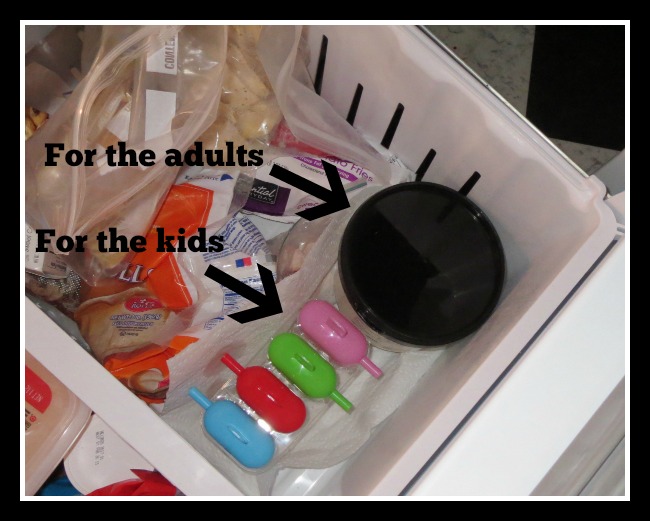 Our popsicles turned out great! Levi was perfectly content to eat his frozen treat while Mommy indulged with her lemon slush cocktail. Another Tastefully Simple Success!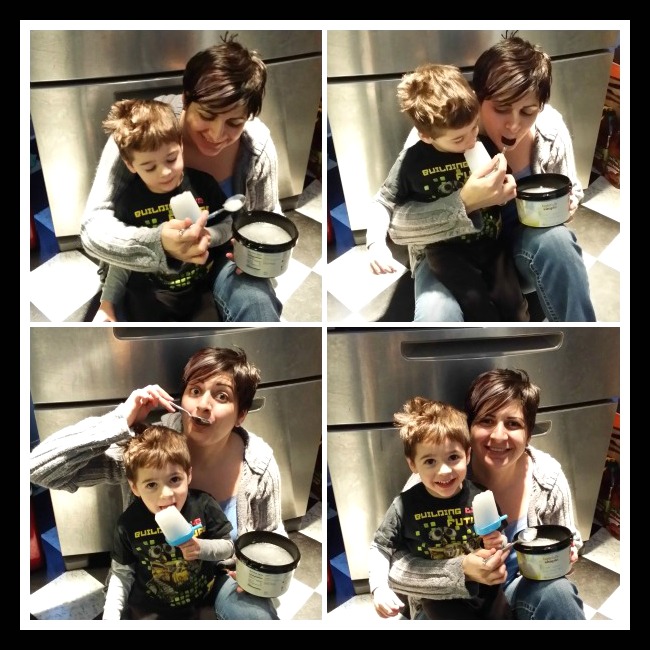 Win It
Want to try making your own Tastefully Simple frozen treats at home? One lucky reader will win the Triple the Fun™ Drink Mix Kit Levi and I used for his popsicles and my frozen cocktail slush!
Enter using the entry form below. Contest ends April 4th, 2014. Open to US only.
a Rafflecopter giveaway