Eating out a few times a week may not seem like a big expense, but it can kill your budget quickly if you aren't careful. Use these tips to save money while eating out alone, or with your family.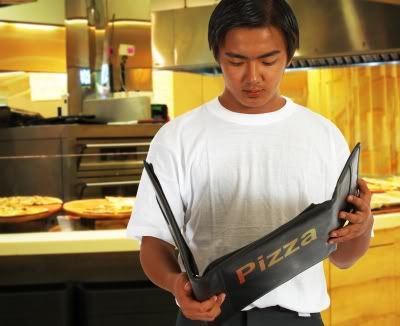 Avoid appetizers. Honestly, after you order and eat an appetizer, you've already spent $10-$15 and you're almost full. Then you spend more on your actual entree, and have food to take home. But you never actually eat the food you take home, so it gets wasted. It's a vicious cycle. Okay, so I'm kind of joking – but I bet you know what I'm talking about. 🙂
Drink water. Soda can cost you $2-$3. Save yourself $15 for a family of 5!
Coupons! Use voucher codes for restaurants.
Limit alcohol. The most expensive part of a meal can be the alcohol. $5 – $8 a drink? That adds up, fast!
Share a meal. Two for $20 is becoming a popular trend for some chains like Applebee's. If a deal like that isn't available, order an entree and split it.
Save by using gift cards. Buy gift cards at Sam's Club, or Costco. You save 20 percent, and they can be used with another coupon.
Visit on the cheaper days or nights. Some restaurants have deals like "Kids eat free Tuesdays after 4PM". Find out which restaurants offer deals on each night, and you could easily have a few meals a week on the cheap. Also, consider Happy Hour for free or cheap drinks, or brunch or lunch for cheaper meals than you'd get at dinner time.
Get a little creative and your dining out experience can be fabulous, without breaking the bank!
What are you favorite ways to save while eating out?
This post brought to you by Net Voucher Codes.