Breastfeeding isn't always the easy picture some people paint. Nursing a baby is awesome, but it can be tough at times. My video series (links below) of things you can do while pumping gave me a way to put a fun spin on what was often a very boring chore.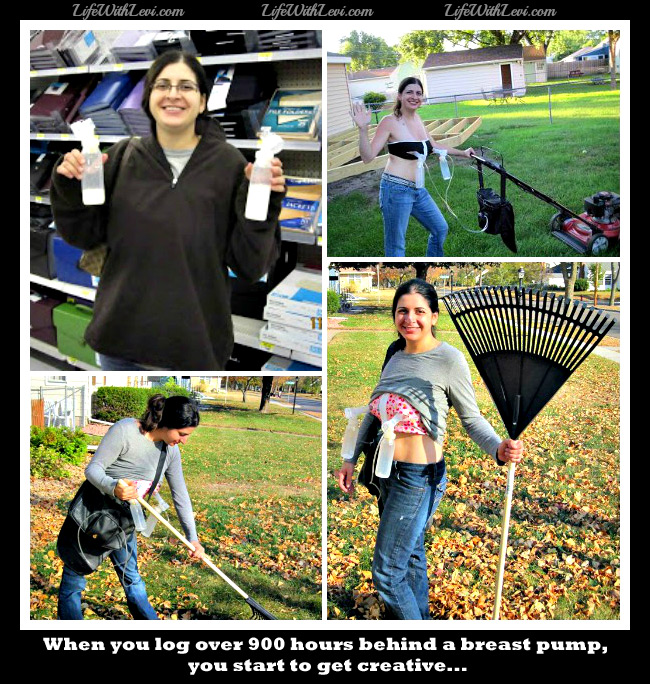 Background
Two surgeries for a massive breast abscess shortly after Levi was born prevented me from nursing the traditional way, so I became an exclusive pumping mom.
I spent a year sharing my own experiences and encouraging other bloggers to do the same through a weekly Breastfeeding Blog Hop. We wrote about different topics each week and shared our successes and struggles, and most importantly, supported each other through our individual journeys. The archives of these posts are still available on the Breastfeeding Blog Hop archive page.
Getting Creative
When you spend as much time pumping as I did, you start to get a little creative with multi-tasking. It all started with an addiction to Black Friday shopping coupled with a commitment to stick to my pumping schedule.
I had just bought a hands-free pumping support from PumpEase and decided to test it out. After the success of my Black Friday shopping trip, I became a huge fan of PumpEase, which eventually turned into a partnership with them to have fun creating videos of all kinds of things you could do while pumping.
The Videos: Things you can do while pumping
Here's where you'll find all of the vlogs in the What Can You Do While Pumping? series I filmed using my PumpEase hands-free nursing support.