This is a sponsored post written by me on behalf of SIMPLR™
Lucy and Tillie have a cell phone that they share. At least, they USED to have a cell phone.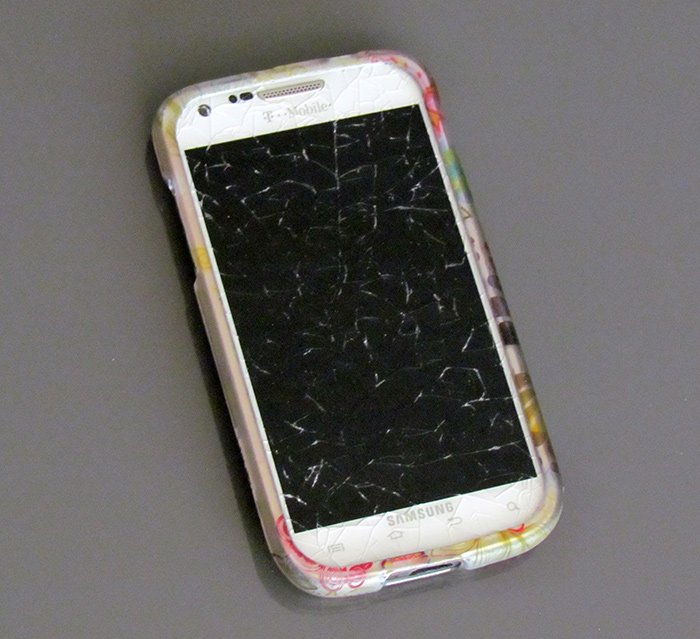 Technically, they still have a cell phone; it just doesn't work terribly well anymore.
The girls were over at my cousin's house for a playdate with her kids. The girls went to take the dog for a walk, and since they were going around the block, one of them stuck the phone in her pocket just in case something happened and they needed to call.
The dog returned from his walk happy, tongue hanging out of his mouth. The girls were a different story. At some point, the phone had fallen out of the pocket it was stashed in and hit the pavement, shattering the screen. They were equal parts defensive that it wasn't their fault, sad it was broken, and concerned they'd get in trouble.
It's a familiar story, unfortunately. A couple months ago the same thing happened to me.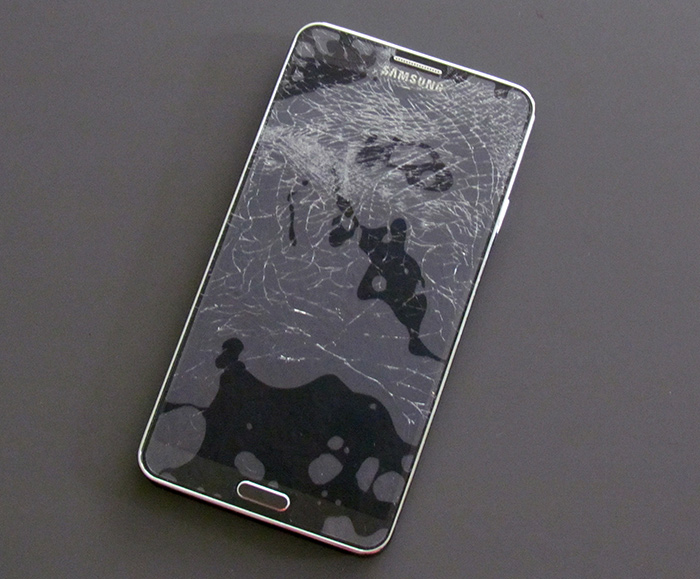 I was outside playing with the kids on the front sidewalk. My phone slipped out of my pocket and the screen shattered upon impact with the ground.
There were two big differences between my incident and the girls:
    I thought I was being careful. My phone had a clear screen protector and a hard case around it for protection.
   My phone costs significantly more to repair ($200-300) or replace ($600-800).
Despite those major differences, there's one thing both accidents had in common:
I really wish we had purchased SIMPLR™ Product Protection Plan!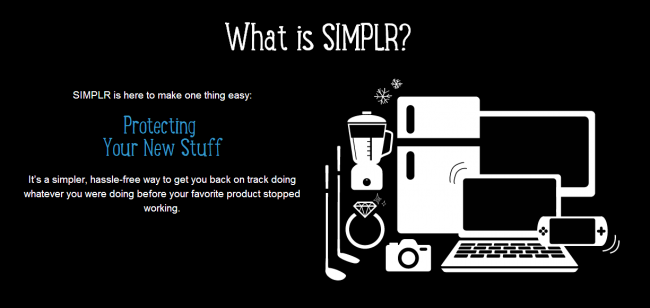 What's a SIMPLR™ Product Protection Plan?
Accidents happen, right? (Cough, see photos above, cough.) The SIMPLR™ Product Protection Plan gives you peace-of-mind by taking away the fear of accidental drops, spills, and cracked screens for many electronic products like computers, TVs, cell phones, and cameras. They also cover major appliances and jewelry, too!
You can purchase the plan with your product at several major retailers, or go online to add it to your device up to 30 days after your original purchase. More and more retailers are offering SIMPLR™ Product Protection Plans, so if your favorite store doesn't offer them yet, make sure to check back or go online to buy it direct.
The SIMPLR™ Product Protection Plan is as EASY as 1-2-3!
REGISTER at SIMPLRplan.com
FILE an online claim.
PACK & SHIP your product or schedule your in-home repair.
There are no extra fees, no deductibles, and no repair costs. Just easy repair, replacement, or reimbursement.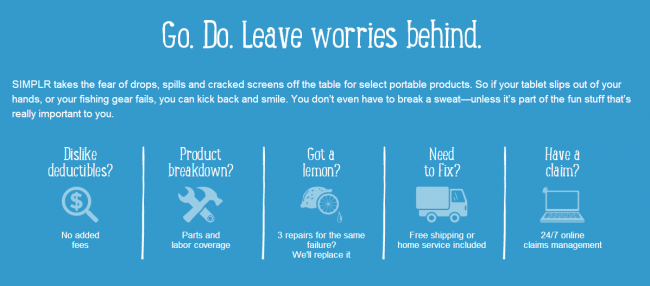 The girls have to earn their next cell phone. We haven't decided yet if that's going to be by doing extra chores, or good grades, or maybe a combination of both.
What we do know is that with their next cell phone, we'll definitely be getting a SIMPLR™ Product Protection Plan. They're kids. Accidents happen, and it's all part of the learning process for them. But for us as parents, we're wise enough to know that it pays to plan ahead and purchase a little peace-of-mind before we need it.
It's almost like they knew exactly what I was thinking (and my love of pirates) when they made this cute little video:
Have your kids accidentally broken or damaged something recently? If they have, I have a great giveaway to help offset the cost of replacing it!
$150 Amazon Gift Card Giveaway
Thanks to the Sway Group, now through Sept 4th 2014, you can enter to win one of THIRTY $150 Amazon gift cards. (One gift card will be awarded per individual winner.)
This contest is open to US residents only. Enter using the easy Rafflecopter form below.
a Rafflecopter giveaway
Thanks again to
SIMPLR™ for sponsoring this post.