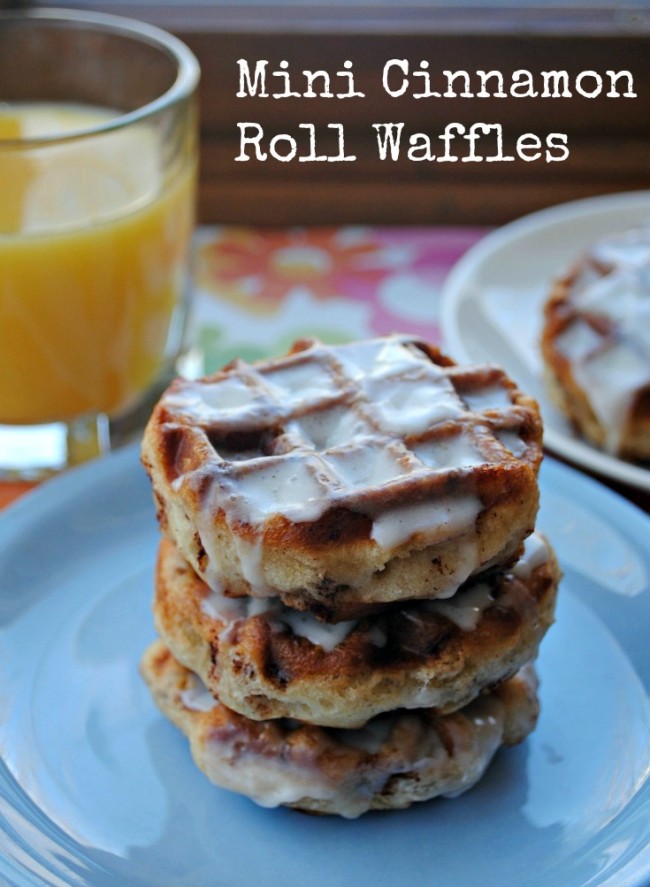 Mini Cinnamon Roll Waffles ­
Mini cinnamon roll waffles are super easy to make. All you need is a waffle maker, some non-stick spray, and a package of refrigerated cinnamon rolls*.
After heating up your waffle maker & spraying it with non-stick cooking spray, instead of pouring in regular waffle batter, place 4 mini cinnamon rolls inside instead and press it closed. Depending on the thickness of your cinnamon rolls, they should only take 3-4 minutes to cook.
Once they're golden brown, simply remove them from the waffle maker, drizzle them with icing from the cinnamon roll container, and enjoy!
*This recipe uses mini cinnamon rolls. Cooking time may vary if you use regular or jumbo refrigerated cinnamon rolls.