This past weekend, our family celebrated Father's Day with my dad by going out to a llama farm near his girlfriend's house. Because llamas are totally "in" this season.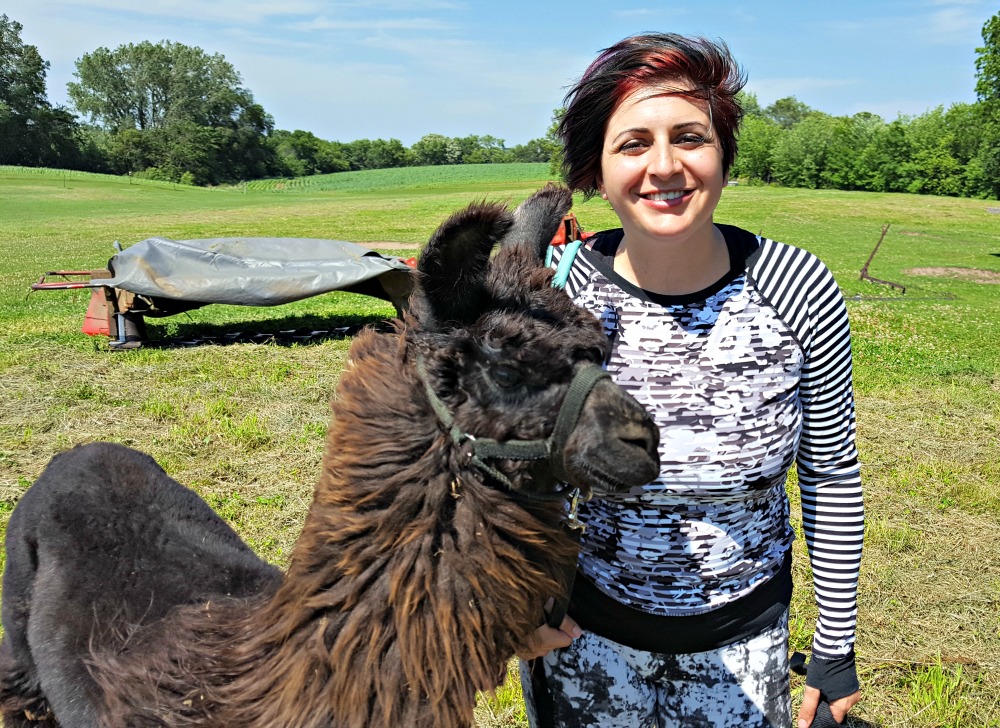 The kids and adults all had a blast hanging out with the llamas and feeding them. It was something new and different and fun that our family did, not something I was planning to blog about.
At least, I wasn't until I got an email from the fine PR folks behind Blue Sky Studios and 20th Century Fox reminding me that there's a llama in the new Ice Age movie coming out next month. And not just any llama y'all. It's the Shangri Llama.
But it gets better. The Shangri Llama does yoga. I don't even do yoga. I mean, I own yoga pants and wear them to run errands like everyone else, but it's not like I could out-yoga a llama or anything.
In fact, I should probably take some lessons from the Shangri Llama. He seems pretty happy and chill.
Seriously. This llama is way more flexible than I'll ever be.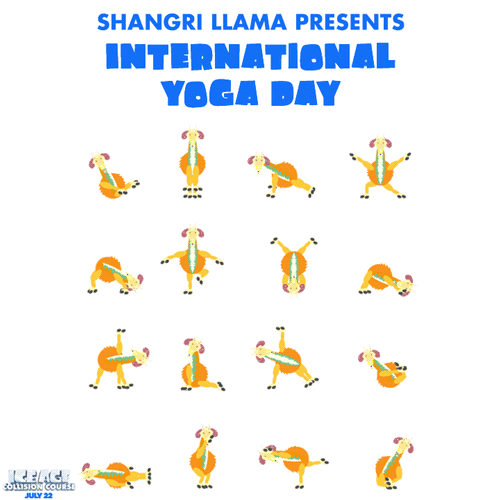 If you need me, I'll just be back on the farm hanging out with this guy until the movie comes out…