At our very first joint counseling session, our counselor suggested Jason and I read The 5 Love Languages by Gary Chapman together as our homework.
Several friends also recommended the book to me, so I was anxious to dive in. Our counselor, though, told us that we need to read one chapter at a time, then take time to discuss each chapter together before moving on to the next one. Jason hasn't started reading yet, so I'm in a holding pattern until he decides he's ready to start reading it, too.
In the meantime, I discovered that the 5 Love Languages doesn't just apply to adults. Gary Chapman recently released a children's book designed to help children understand how the 5 Love Languages apply to them.
A Perfect Pet for Peyton describes how the love languages can apply to choosing the perfect pet, and how children react to the way other's show affection. Even though the book is designed for kids ages 5-10, Levi still enjoyed it quite a bit.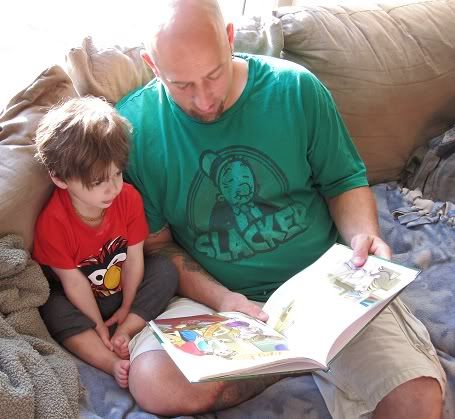 The illustrations are vibrant and eye-catching, and each page has a little activity suggestion, such as finding certain animals or counting the number of balloons on the page. Levi had fun listening to Jason tell him the story, and I think Jason liked having a bit of an introduction to the Love Languages before we get into our counseling homework.
Resources for the Five Love Languages, links to purchase both books, assessments, and videos can all be found on Gary Chapman's website.
Disclosure: I received complimentary copies of both titles mentioned above from the publisher. All opinions are 100% my own.