Earlier this month, we took our first family vacation together with the kids out to Grand View Lodge in Nisswa, MN, which is about a 3 hour road trip up north from our house. Tillie was in charge of the music selection and she created some pretty awesome kid-approved playlists.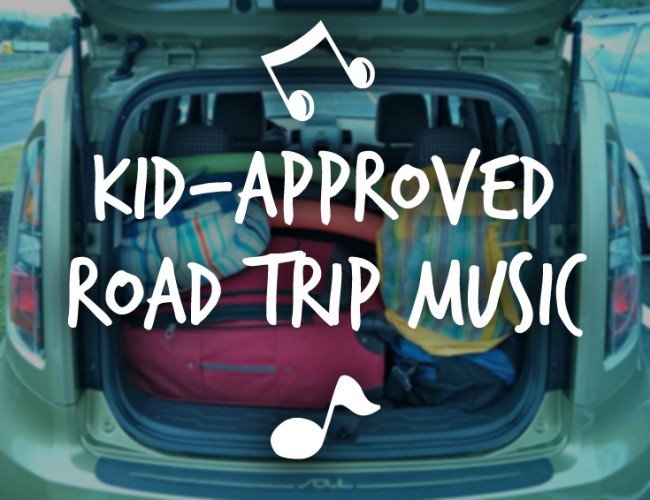 Mykl burned CDs for each of the kids so they could listen to their music in the car on the trip up to the cabin. I also packed my Galaxy Note 3, since I'm part of a team of influencers for Verizon and take it with me everywhere. Having my Note 3 worked out great, because once we got to the cabin, the kids still wanted to listen to their music and I was able to stream a mix of all of their songs using the Spotify app.
Below you'll find the songs Tillie picked for each individual CD. If you scroll down to the bottom, you can stream a mix of songs from all 3 CDs for free using the Spotify playlist. (If you're not familiar with Spotify, it's awesome because you can stream thousands of songs for free from your computer or use their app to stream music from your phone or tablet). 
Tillie Music – 11 year old approved
Sad Beautiful Tragic – Taylor Swift
Here's To Never Growing Up – Avril Lavigne
Don't Stop Believin' (Glee Cast Version) – Glee Cast
Let It Go – Demi Lovato
Happy – Pharrell Williams
I Hold On – Dierks Bentley
Doin' What She Likes (Radio Edit) – Blake Shelton
When She Says Baby – Jason Aldean
Mine Would Be You – Blake Shelton
Little Bit of Everything – Keith Urban
Sunny And 75 (Radio Edit) – Joe Nichols
Don't Mine at Night – Katy Perry/Minecraft Parody
Jennette McCurdy – Unconditionally
Wasting All These Tears – Cassadee Pope
We Are Young (Glee Cast Version) – Glee Cast
Pool Mashup: Just the Way You Are / Just a Dream – The Barden Bellas (Pitch Perfect Soundtrack)
Party In the U.S.A. – The Barden Bellas (Pitch Perfect Soundtrack)
Loud – R5
Lucy Music – 9 year old approved
Do You Want To Build A Snowman? -Kristen Bell (Frozen Soundtrack)
Dark Horse (feat. Juicy J) – Katy Perry
Demi Lovato – Let It Go
What Makes You Beautiful – One Direction
Royals – Lorde
What Does The Fox Say? – Ylvis
I Knew You Were Trouble – Taylor Swift
Baby I – Ariana Grande
Everything Has Changed (feat Ed Sheeran) – Taylor Swift
Don't Mine at Night(Minecraft Parody) – Brad Kanauber
Unconditionally – Katy Perry
Counting Stars – One Republic
Team – Lorde
Love Is An Open Door – Kristen Bell (Frozen Soundtrack)
Best Song Ever – One Direction
Faithfully – Glee Cast
Levi Music – 3 year old approved
We Are the Dinosaurs – Laurie Berkner
Go Diego Go!  – Theme Song
We Are Ants – Ralph Covert
Victor Vito – Laurie Berkner
NO! – They Might Be Giants
Yo Ho Mateys, Away – The Never Land Pirate Band
Balloons – Laurie Berkner
Dance Around – Ralph Covert
Potty Dance – Ralph Covert
Man Or Muppet – The Muppets
BOOTS – Laurie Berkner
Dinosaur Rumble – Ralph Covert
Trick or Treasure – The Never Land Pirate Band
The Dinosaurs Song – The Big Green Rabbit
Drive my Car – Laurie Berkner
Movin' Right Along – The Muppets
All I Need Is Love – CeeLo Green feat. The Muppets
Manah Manah – The Muppets
Monster Boogie – Laurie Berkner
Bed Bed Bed – They Might Be Giants
Rocketship Run – Laurie Berkner
Robot Parade – They Might Be Giants
Wimoweh (The Lion Sleeps Tonight) – Laurie Berkner
Rainbow Connection – Weezer ft. Hayley Williams
Moon Moon Moon (alternate version) – Laurie Berkner
Furry Happy Monsters – R.E.M. and the Muppets
Kid-Approved Road Trip Mix