Have you ever been sitting in the airport, or at a doctor's appointment, or anywhere really, and your toddler wants to play with your iPhone? So you let them, and then they call China. Or maybe they open up a spreadsheet or app that you really don't want them to. If you take the phone away, you have a cranky child on your hands, but they're not quite old enough to grasp the concept of "Don't touch that button, but you can touch this one". So, what's a parent to do?
KidSafe iPhone Cover to the rescue!
Designed for the iPhone 4/4s, the KidSafe is available in Charcoal Black, Arctic White and Grass Green for only $24.95.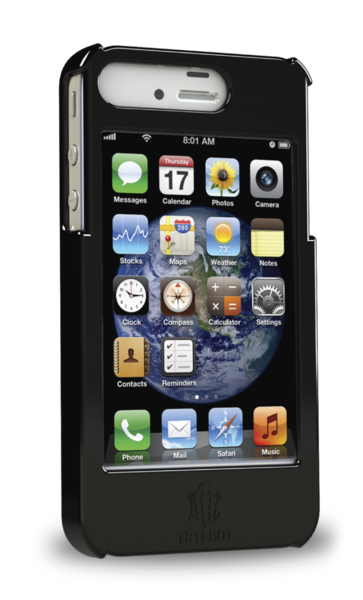 We like the TRTL BOT's KidSafe iPhone Case because it's simply designed, so I don't have to have a "kiddie" version iPhone case that I switch to. It's an all-in-one solution: blocks home button, protects the iPhone, and has a minimalist profile for Mom or Dad. The home button protective cover prevents unwanted and mistaken access to the home screen, blocking the ability to access apps or settings.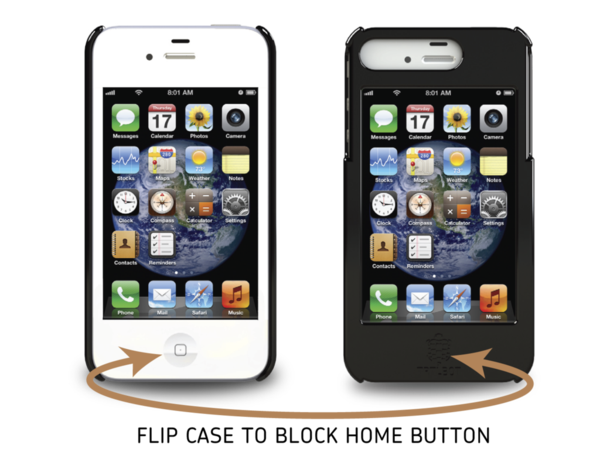 The KidSafe iPhone case is made in the USA, BPA-free, and eco-friendly (made out of recycled plastic!), which are all important to our family. You have to pop the case off to be able to close the app, so it's not ideal if you need to take a call or your toddler gets bored with one game easily, but is great for situations where you will be sitting for a while. Jason tried this with Levi at the doctor's office, though, and it was perfect because Levi is in this "No, mine!" stage, and so he pulls the phone away and wants to play with it without help. Normally he gets frustrated when he hits the home button and closes the app, and then Jason gets frustrated when he starts changing settings because he's tapping a million icons – so this case prevents lots of frustration! 🙂
Win it!
Now Life With Levi's US readers have a chance to win their very own KidSafe cover, just use the Rafflecopter form below.