I'm fairly young (though I won't be able to say that for too much longer), so when it comes to investing, it's just not something I've ever put much thought into. Before the stock market crashed, I had never even considered investing. After it was all over the news, though, I thought "Man, I'm glad I didn't put money into that mess!". But now, it seems things are starting to pick back up – and while I don't think they'll be perfect any time soon, I think investing is something that everyone should at least think about. You don't have to invest into the stock market, invest into your own bank account if you want. Just get started, saving for your family. If I didn't have a family to take care of, I might not be as worried about it, but it's important to secure your future and investing is a great way to do just that.
While the value of the American dollar is fairly low in the grand scheme of things, lots of dollars still add up to, well, lots of dollars. Sometimes I wish I had some gold or silver sitting around, though, because I'm sure the price of silver per ounce is something I could get pretty excited about. We all know the economy has gone downhill, lots of jobs have been lost, and people have had to resort to selling things they normally wouldn't. Whether you're taking your gold to the Gold Guys, or cashing in your 10 oz silver bars, you're one step ahead of most of the country if you have items like that sitting around.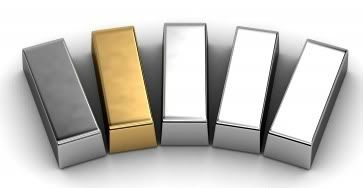 No, I don't have gold or silver sitting around, but it'd be nice if I did! My point is, investing for your family – investing in your family – is something to consider, even if you aren't sitting on a pile of gold. You can start small, and secure a little nest egg. After you're a bit more established, you can add even more to it. One idea I read about was taking money from your paycheck each week and having it directly deposited into a savings account, so you don't even "miss" it. If you don't see it, it's not as hard to save it.
What's your best investment tip for families?
This post brought to you by Independent Living Bullion