Once Kelly from Muddy Flowers made the suggestion to do a Muppets theme in my basement, I had to run with it.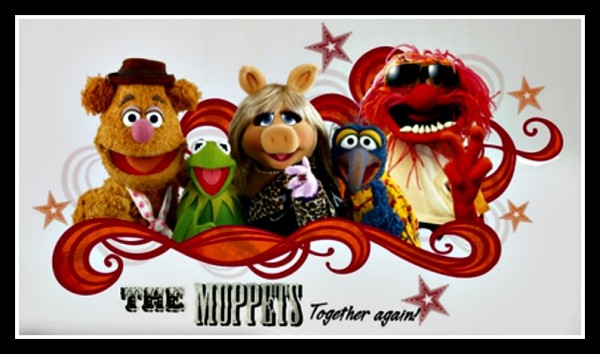 I've pinned a few things to my Pinterest "Muppets Inspiration" board, but didn't really have any concrete ideas until Jason and I came up with the idea to build our bar as Animal's drum set.
In case you haven't been following along, Jason and I have been finishing our basement this summer. Last week, my contractor finished putting up the trim, so all we have left is some final electrical work, painting, flooring, and my favorite part: DECORATING!
I was super excited to come across RoomMates peel & stick wall decals. These are going to be perfect to go with our Muppets theme!
Animal is definitely Jason's favorite. I'm not sure if we'll put him on the wall or if he'll be part of the bar top.
I'm a huge Kermit fan. Love me some green!
Of course, if I had to pick a Muppet I think I'm most similar to, that would definitely be Miss Piggy. I think we share the same attitude 🙂
The large decals in each set are about 16.5 x 23.5 inches, which I think will be a great size to add a lot of character to our walls. (Yes, that pun was totally intentional).
Over the next few weeks, I'll be posting more updated about the remodel and the décor projects I'm working on, like the Muppet (puppet) theatre and the Animal bar. I can't wait to share how it turns out with you!
Who's Your Favorite Muppet?