The girls are already a little over a week into the school year, so that means homework is part of our routine when they get to visit home for the weekend. Mykl & I are pretty smart, but with Lucy in 4th grade and Tillie in 6th grade this year, we've had to admit that sometimes their homework is smarter than we are. Luckily for us, Verizon Educational Tools is making it easier for us to help them learn.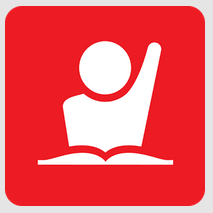 Verizon Educational Tools
Verizon customers using Android and iOS smartphones & tablets have a new homework helper in their back pocket (or purse, or man bag, or wherever you store your mobile device.) The Verizon Educational Tools app has curated and rated the best educational content to help maximize children's learning time.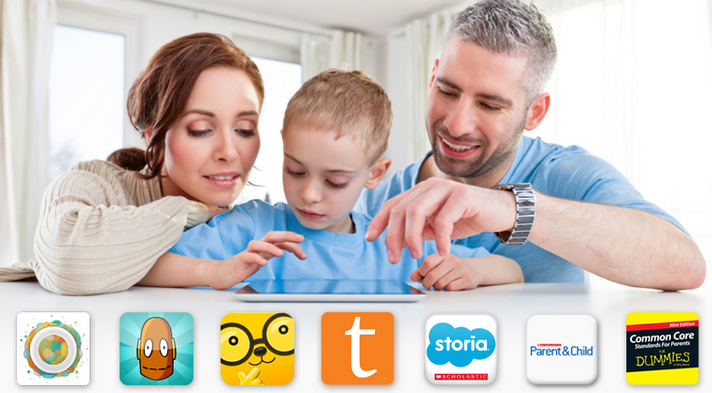 Organized by age/grade, the Verizon Education Tools bundle includes videos, games, apps, and resources that can help children and parents throughout the school year. This bundle is currently being offered FREE to customers on the MORE Everything Plan, which is extra awesome.
Curated Apps
Have you ever tried searching the app store by topic? There are literally thousands of apps to sort through to try to find the right ones that will meet your needs. I tried what I thought was a pretty narrow search in the Google Play Store: "6th Grade Math"
That search returned 250 results before I got tired of scrolling to try to grab a screenshot. At a glance, I could already tell some were way off-topic (2nd grade math isn't terrible helpful when I'm searching specifically for 6th grade content).
Thank goodness for Verizon Educational Tools. They curate and evaluate available apps based on device and operating system, and show you their top 5 recommendations based on the subject, topic, and your child's age/grade.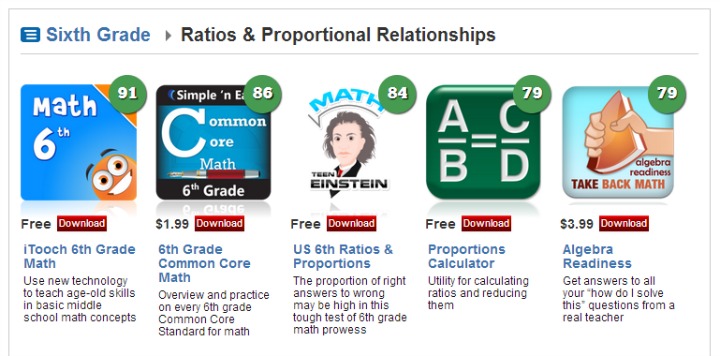 The green circles with numbers in the upper right hand corner indicate Verizon's app score against their proprietary evaluation rubric. A real live expert grades each app based on educational content, kid-appeal, features, design, safety, privacy, and more. You can check out the expert's qualifications in their profile.
Learning Resources
One of my favorite features of Verizon Educational Tools is the video section. Kids are learning math differently than when I was a kid, so having videos that demonstrate the concept and walk us through solving sample problems is a great way for me to be able to better help Tillie with her homework.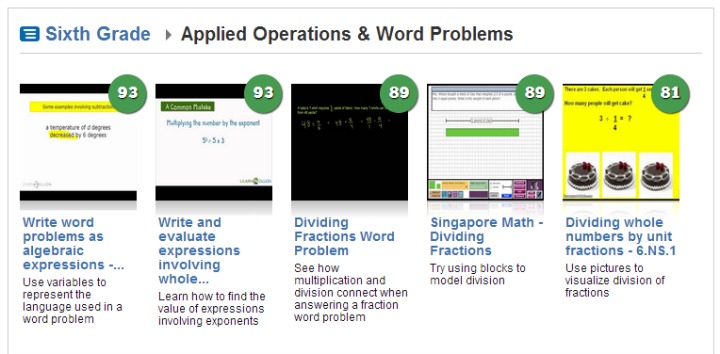 Just like the apps, the videos are scored based on Verizon's proprietary grading rubric. The descriptions are easy to glance through to see exactly which one I should watch to help out with a particular assignment.
Bonus Content & Offers
In addition to hand-selecting the best apps and learning for each child's grade level, Verizon Educational Tools also gives customers special bonus content and offers from partners such as:
For example, right now when you sign up for Verizon Educational Tools, you can get 3 free digital issues of Parent & Child magazine. Another current offer is 7 free eBooks when you sign up for the tool and download the Storia app. The best offer right now, in my opinion, is 45 minutes of free tutoring from Tutor.com, which gives students the opportunity to connect online with a live tutor 24/7 using their mobile device.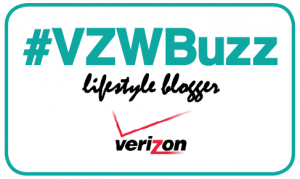 *Disclosure: As member of a pretty cool team of influencers, I have received devices to test with a line of service from 

Verizon

. No additional compensation was provided nor did I promise positive feedback.  As always, all opinions are my own.