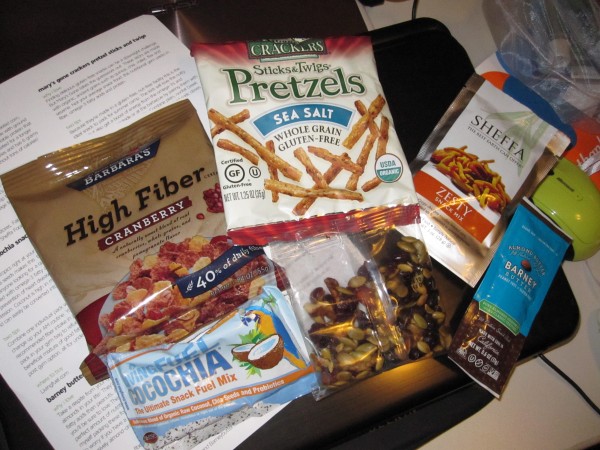 I recently got a chance to try some really yummy products thanks to a monthly sample subscription from Bestowed. For $15, you get 5 samples of amazing nutrition and lifestyle products to try each month.
Bestowed is the creation of nationally recognized nutritionist and author Heather Bauer and is the answer to all those that have ever stood in the health food section of their local grocery store and said to themselves…"which one of these is really the best??"

Each month, Heather and her team of health and diet experts carefully curate 5 product samples that have caught their attention. Items like nutrition bars, snacks, breakfast cereals, and supplements are just a few of the categories considered.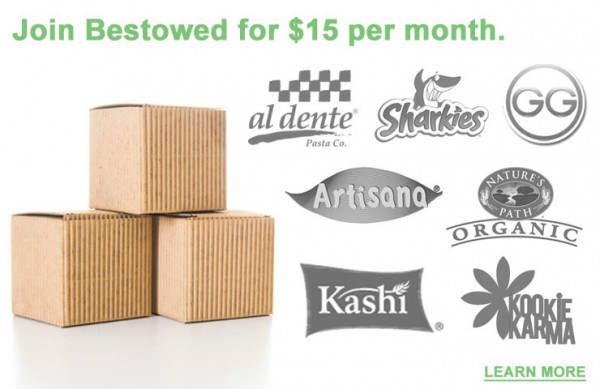 While $15 a month for a handful of samples may be a bit pricey, it is nice to be able to taste the items before buying a full-size version of them at the store. The fact that they're delivered right to your door is an added bonus.
I really like the Trader Joe's Oh-My! Omega Rrek Mix – it has all kinds of yummy nuts and dried fruit. The Stig & Twigs Sea Salt Pretzels are crunchy and salty and satisfying, and it's cool that they're certified Gluten Free. Finding a Gluten Free product that is satisfying can be difficult, so I'm glad I got to try these!
It's fun to get a new (and healthy!) surprise on your doorstep each month. Healthy snacks are expensive, so instead of spending lots of money on a full-sized product you might like, why not try Bestowed and get to sample more at once, without such a big investment?
What's your favorite healthy snack?