Ready for another super cute nail art tutorial from Brooke? Today she's sharing her Happy Kitty nail art instructions.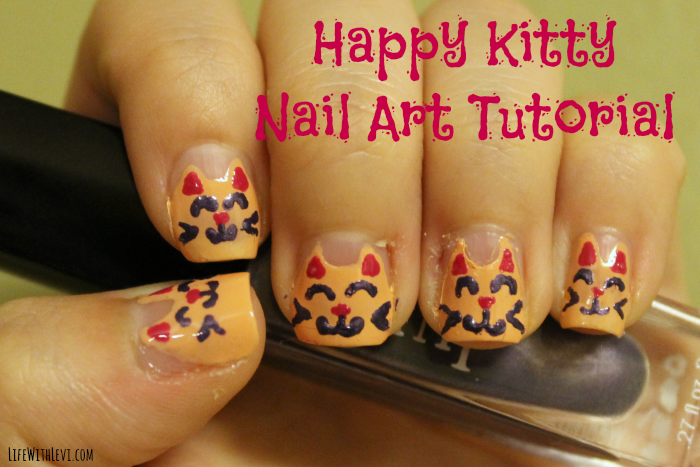 Happy Kitty Nail Art Tutorial
Colors Used:
Julep's Kelsey (Peach)
Julep's Maddie (Pink)
Julep's Colette (Purple)
Other Tools Used:
Dotting Tool
Nail Art Brush
Toothpick
Skill Level: Medium-Hard
Begin by using a nail art brush to create the shape of the cat's ears over a clean nail or basecoat.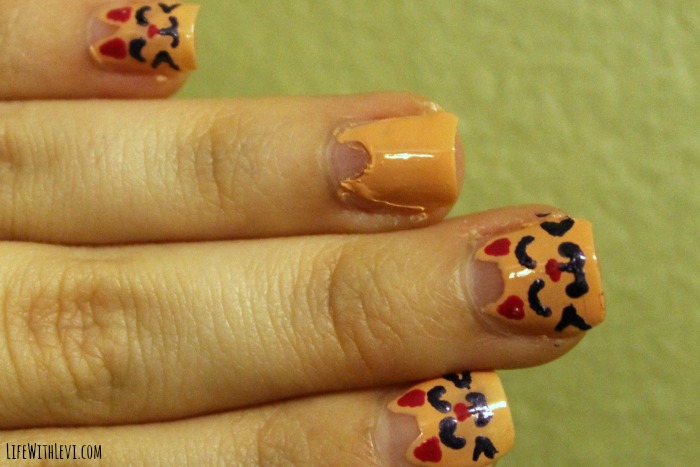 This should start with a semicircle and continue down along each side of the nail. Fill the shape in to create the base for the kitty's face. If you don't get the area around the ears quite how you want it, use a toothpick to scrape away polish until you have the desired curves. Give this some time to dry.
Using your dotting tool or toothpick, draw three tiny dots of pink in the ears and drag lighting to connect them into a triangle.
To make the eyes, take a dotting tool or a small nail art brush dipped in dark purple to create two arches under the ears. Re-dip for each eye. Do not try to do both off one one or the lines will streak.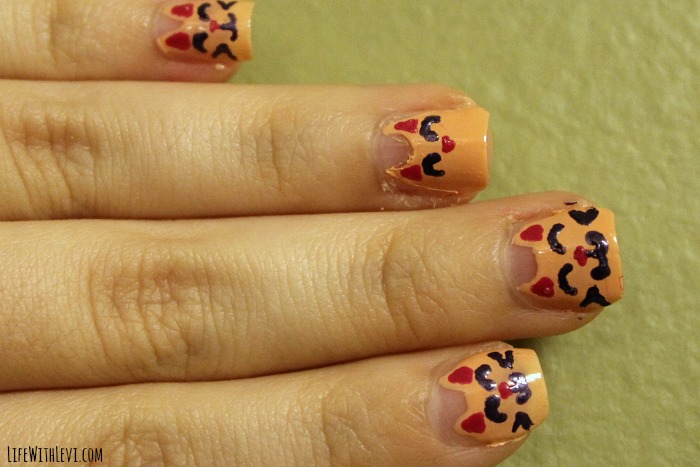 For the nose, use a tiny dotting tool to do a pink line across and drag lightly from the center downward to create the bottom section of the nose.
Take a nail art brush and starting at the bottom of the nose, draw a "J" shape to create one side of the mouth. Repeat this on the other side, mirroring the first "J" to make the rest of the mouth.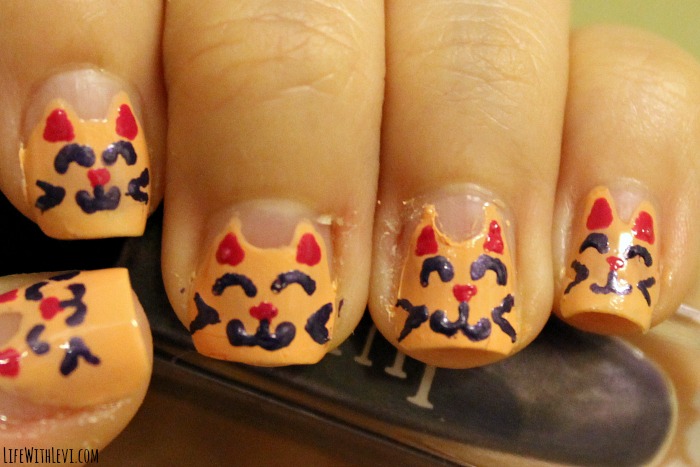 If you want a slightly open mouth, take a tiny dotting tool and put a little bit of pink between the bottom of the curves.
If you want whiskers, take your nail art too and place a sideways "V" on either side of the mouth, facing outward.
Use a q-tip soaked in nail polish remover to clean up any edges or splotches.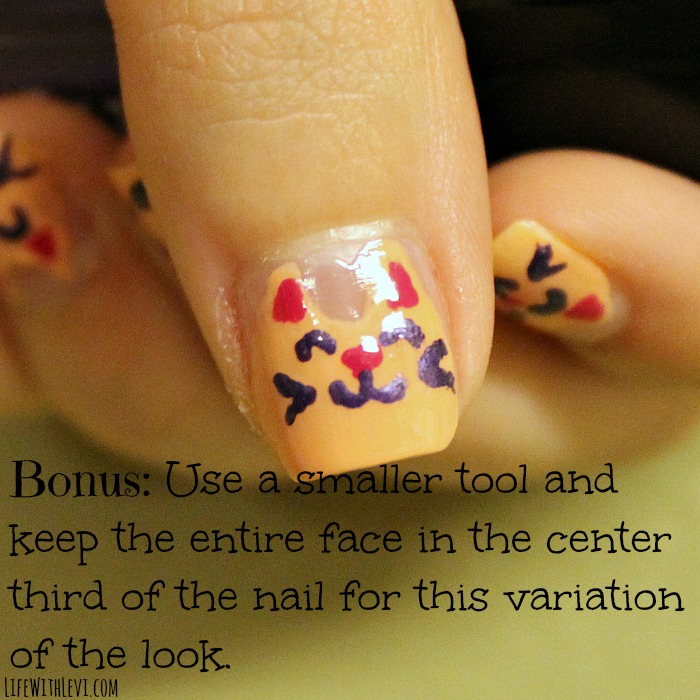 About Brooke:
Powered by wine and lattes, Brooke is the author of fashion blog Madame Amrose and a contributor to Lucky Magazine. She is a mother of two sons living in the central Ohio suburbs.