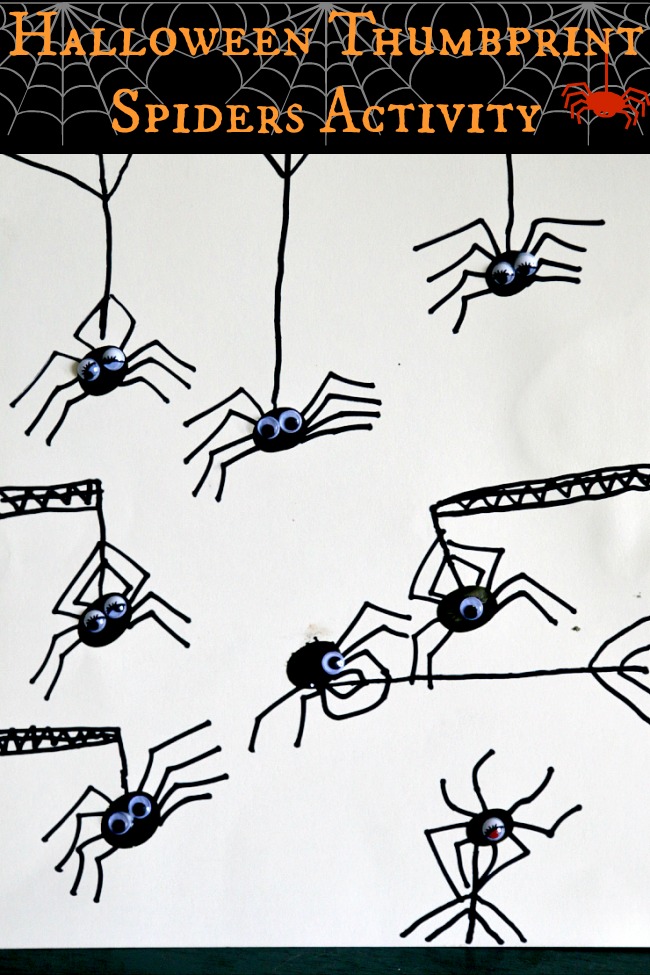 Trisha's Halloween Thumbprint Spiders Activity
My name is Trisha and I am a creative mom blogger over at MomDot. Jen has very kindly allowed me to write a quick article for all of you and introduce myself! I hope that if this article helps you in any way and you enjoy this type of content, you come over and say hi to my on my blog.
Now lets get started-
While I know some are being negative ninnys about the fall (and yes, cold weather brings that out in me as well), it's also a wonderful time of the year to get crafting at home. There are so many ideas from fall and holiday decor, to fun and easy kid  , that you can do. And no- you do NOT have to be creative or a crafter, this is what I am here for.
To help you. 
Of all the easy and fun craft ideas you can dive into, one of the most fun days we have had this fall so far was doing thumbprint crafts. You can create endless amounts of things with your thumbprint. Its easy for kids of almost any age (although heed my warning- washable paint, peeps) and can be done on paper plates, card stock, fold cards or canvas. Hand prints, footprints and fingerprints are one of the best ways to get a sensory experience as well as just get down and dirty with your kids. In fact, I have a whole board dedicated to it on pinterest you must check out!
Thumbprint Spiders for Kids
You need
Washable Paint
Black Sharpe (or really any color, get creative)
Googly Eyes
Paper/Card
First, Charlotte drew out some spider webs! She created lines from all edges of the paper with a Sharpe. Second, she dipped her thumb into paint and imprinted it on the paper. While my daughter used black because she was making Halloween spiders, you can really use any color. Its OK to make rainbow spiders if you want. Let your kids imagination go wild!
The easiest thing at this point is to let your thumbprints dry completely.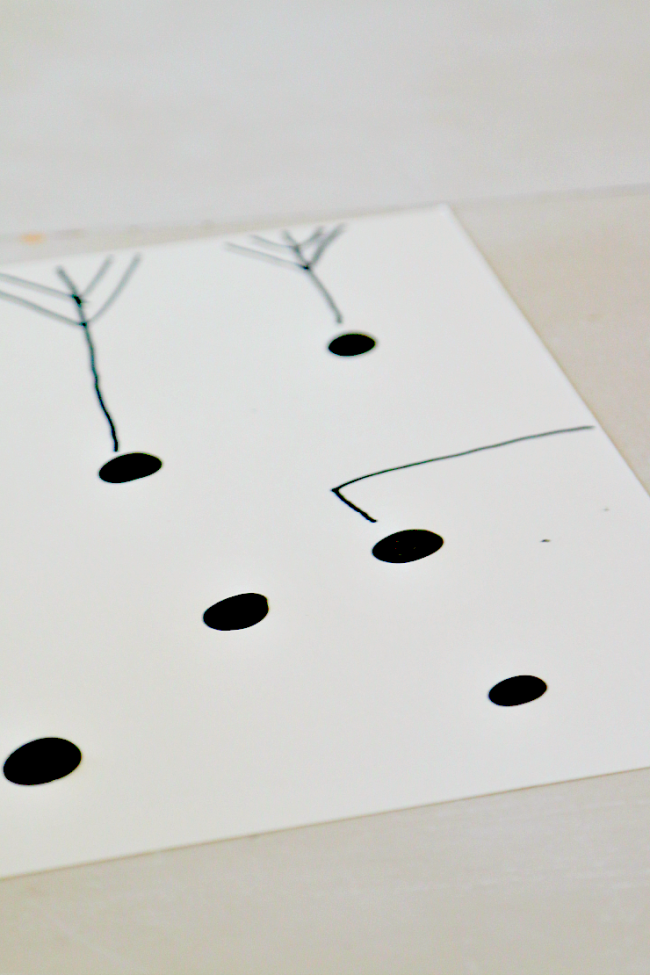 After the paint is dry, simply draw legs in all shapes and sizes. We made ours dangling and holding on from the web. It was actually my husband that encouraged us to make sure some spiders were holding onto the web and I have to admit- those spiders were extra cute.
Then just use a dot of glue and add some googly eyes. The eyes really bring out the spider and give it personality. Last, but not least, you are free to add glitter, sequins, feathers or any other "extra" at this point.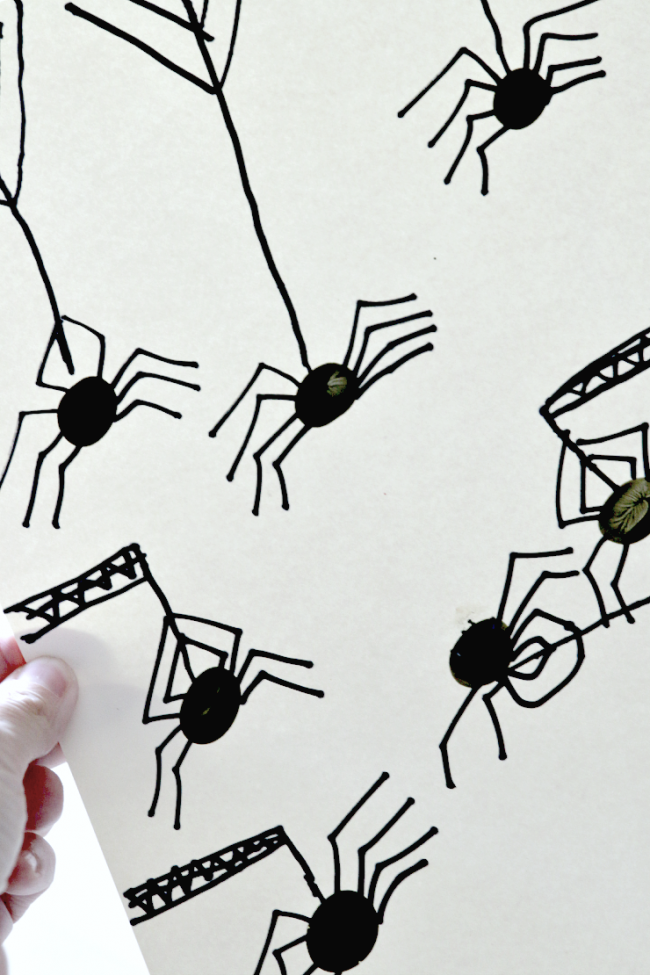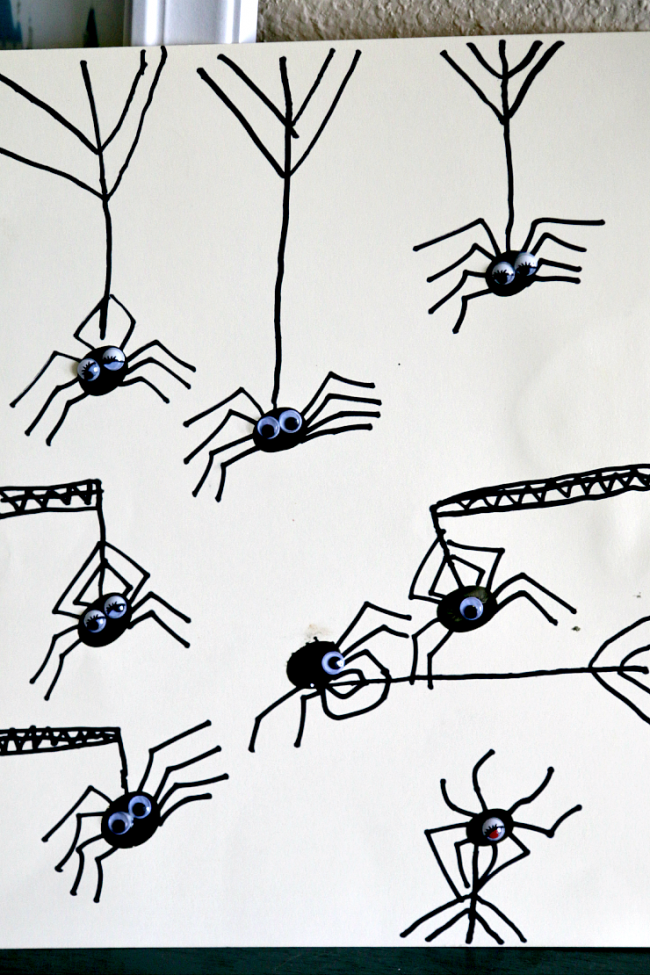 Now that you have the idea of Thumprint art and realize you do not have to be an actual artist to have fun like this, think of the possibilities! We have been experimenting ourselves this fall and have created pumpkins, trees, cats, witches and tons more.
(click here to see how my toddler made this Fall Thankful Tree with Fingerprints)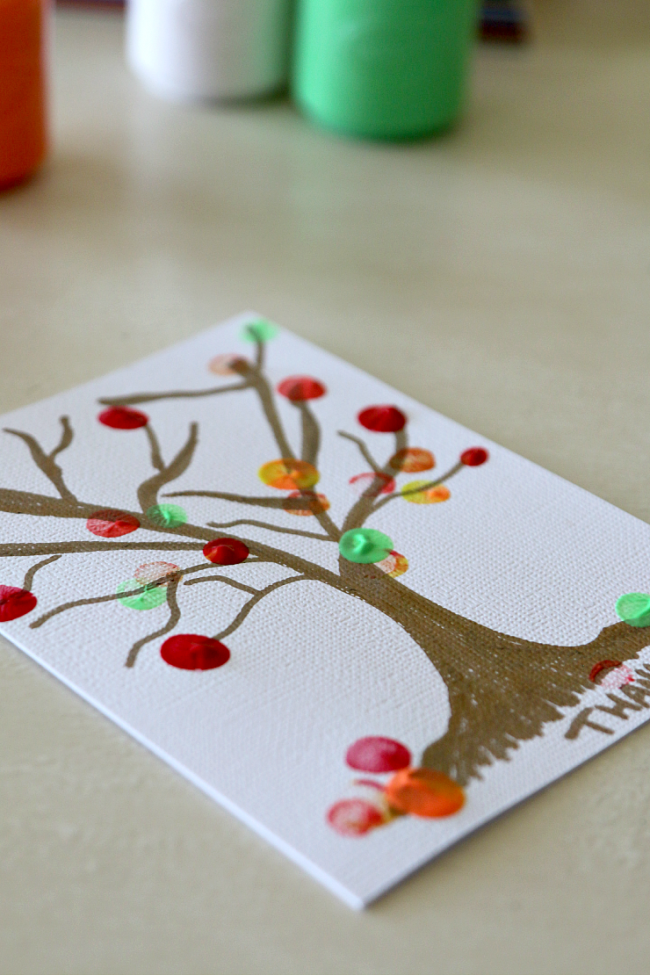 I hope this craft has inspired you to start break out the paint and paper this weekend with your littles and if you are interested in learning more about this and other crafts, please feel free to come by and say hi to me! Any friend of Jens is a friend of Trishas.
Happy Crafting!
~Trisha