I'm super excited to announce that this summer, one of our house projects will be installing a Little Free Library in our front yard!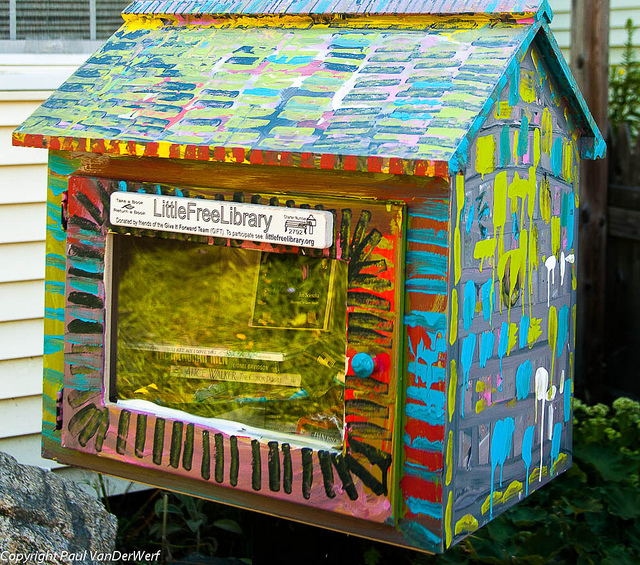 This is a Little Free Library photographed by Paul VanDerWerf.  You can find them all over the globe in tons of different colors, shapes, and sizes. The one thing they all have in common is that the books are free to borrow – you can take a book to bring home, then return that one or a different one to add to the collection. I love that these Little Free Libraries are popping up all over, encouraging community exchanges and literacy for kids.
Speaking of literacy, Easter is coming up, so in honor of that, Levi and I came up with a cute "snacktivity" that promotes reading skills. All you need is a few plastic Easter eggs (I bought a dozen from the Dollar Store for a buck) and some Alphabits cereal. An Easter basket isn't necessary, but it's certainly a nice touch.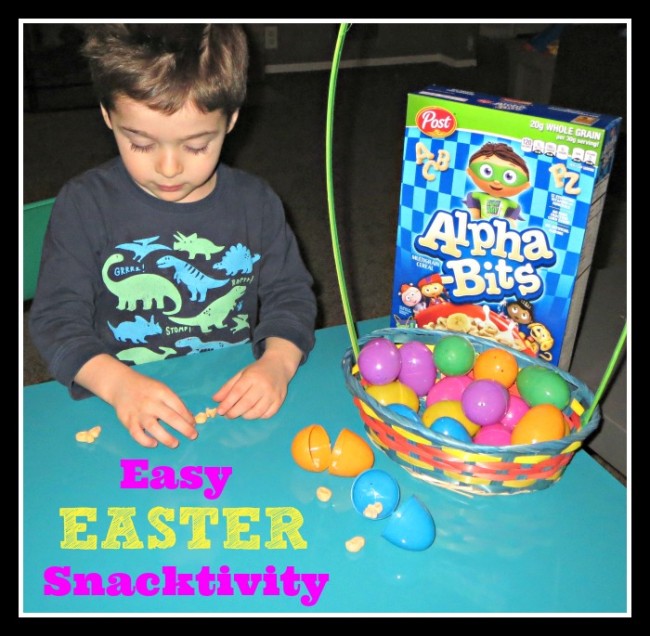 Before the bunny visits for Easter, have some fun with your kids while helping them develop their letter recognition skills with this easy activity. Just fill plastic Easter eggs with Alphabits cereal and hide them around the house. Once their basket is full, let them open the eggs and play games with the cereal letters inside.
Levi is learning letter recognition in preschool, so I would draw out a word like "EGG" on a piece of paper. His job was to hunt through his Easter egg letters to find each letter that makes up the word – one E and two Gs. Once he completed the letter search and assembled his word to look like the letters on my paper, he was able to eat his letters as a reward snack!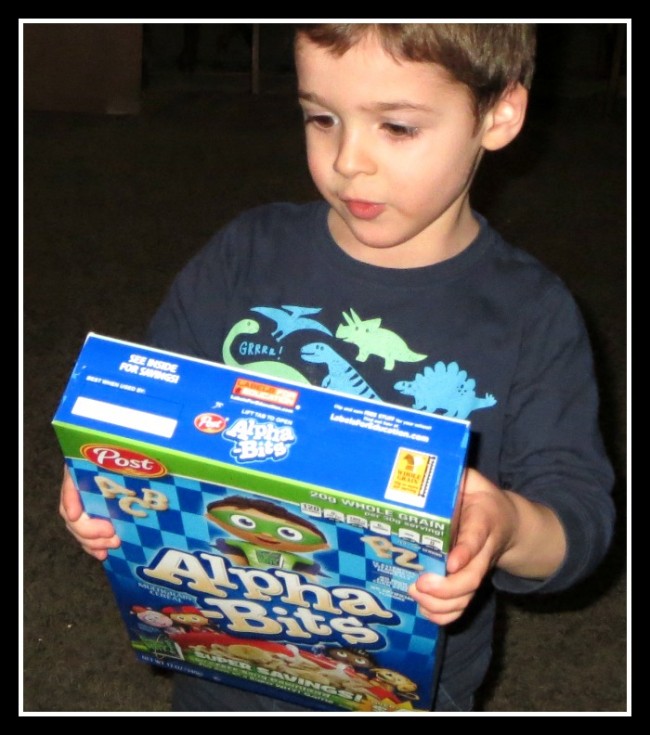 Right now the Alpha-Bits boxes feature Super Why characters from the PBS kids show, which helped capture Levi's attention. It's one of those TV shows that I never mind him watching, since it's educational and promotes reading skills. Levi, of course, loves that the characters are super heroes that solve the story puzzle at the end of each episode.
In case you're not familiar with the show, Levi's more than happy to point out each character on the box and tell you all about them 🙂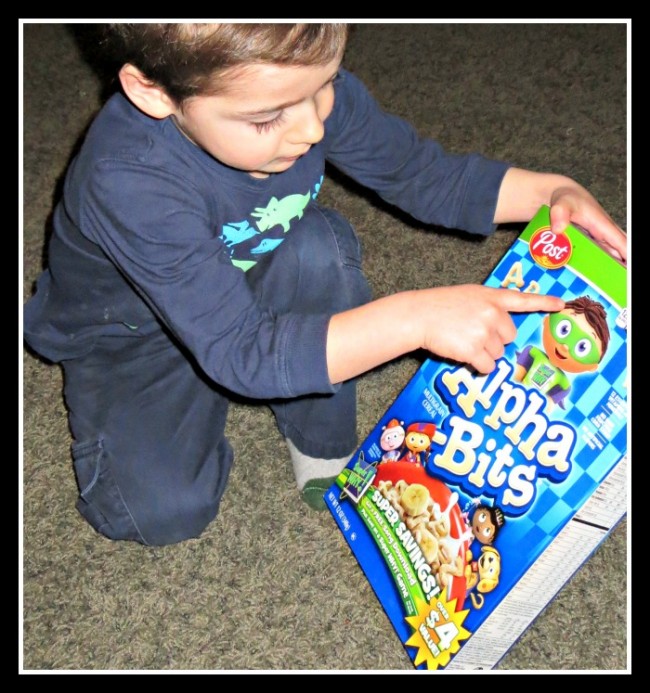 Our entire family is excited about the new Little Free Library we'll be installing in the front yard later this month. I can't wait to share photos of the installation and what our neighbors think, too! It's such a cool concept, and I really hope our family can live up to the mission they represent:
If this were just about providing free books on a shelf, the whole idea might disappear after a few months. Little Free Libraries have a unique, personal touch and there is an understanding that real people are sharing their favorite books with their community. These aren't just any old books, this is a carefully curated collection and the Library itself is a piece of neighborhood art!
Our family's Little Free Library structure is being provided by Post Alpha-Bits as part of their summer literacy campaign. I'm not being compensated for writing about it – I just think it's super cool and I'm really excited to be part of the project!