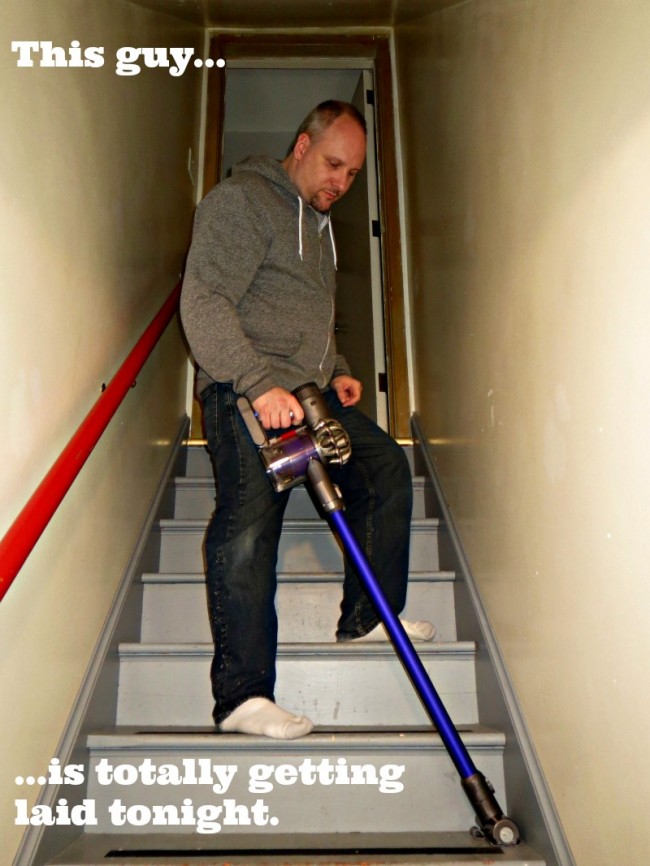 Dyson just released their newest vacuum, and I tell you, it's taken the lead as the sexiest vacuum in my house. (And I know a thing or two about sexy after living with hot roommate Mike.)
The Dyson DC59 is a cordless stick vacuum that is simply fantastic for hardwood floors, tile, and linoleum. It's V6 motor perfoms like an upright, and spins at 110,000rpm (5 times faster than a Formula One racecar engine!)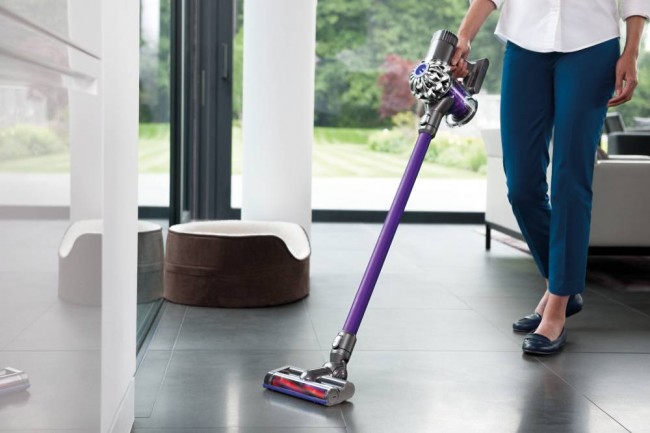 You know how important it is to get the right angle when you're getting into your groove? The swivel head on the DC59 allows you to hit just the right spot every time. Plus you need the right amount of friction, and this baby doesn't lose suction no matter which way you wiggle it. In fact, it has 3x the suction of other cordless vacuums.
Speaking of getting in there deep, the brush bar has been re-engineered to work on carpet and hard floors. Dyson got the memo that for some things, bigger IS better,  so the DC59 is wider than the DC44 (10″ vs 8″).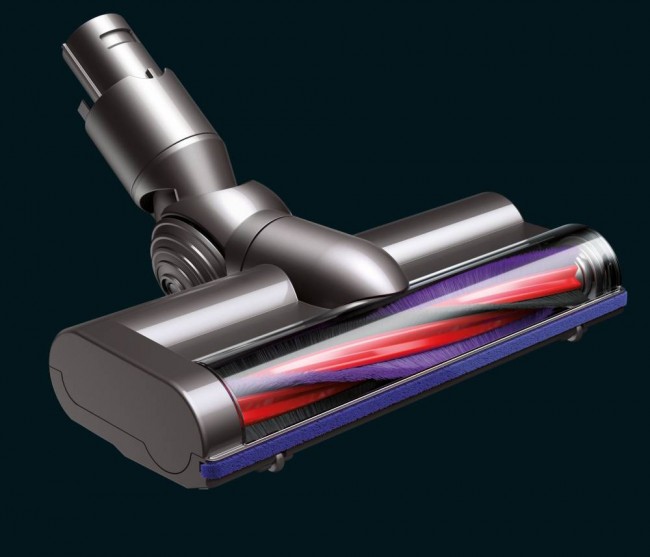 Even with it's bigger brush bar attachment, the DC59 is still a good thing in a small package. It weighs less than 5 lbs and is super easy to carry around the house. Since there's no cord, it's easy to move from room to room, or even out to the car for a quick clean up.
With Dyson, you know your man vacuum can keep up until the job is done. Unlike some of the fish in the sea, this vacuum boasts an impressive 26 minute performance time when fully charged. Charging takes about 3.5 hours, so if you keep it hung up in the docking station between uses, it'll always be rarin' to go when you need it.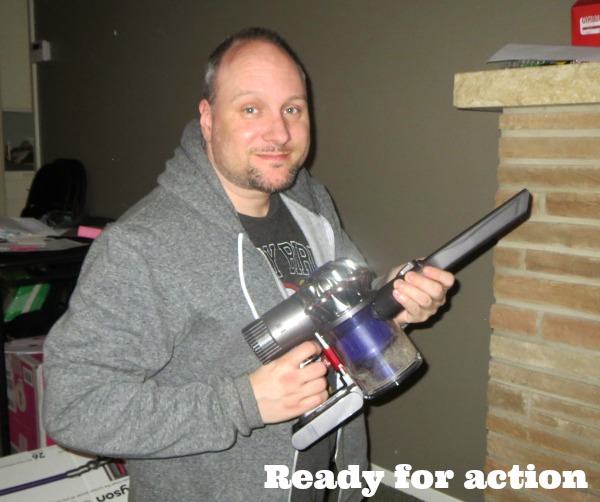 The best feature, in my opinion, is that the Dyson DC59 easily switches from a standard-size stick vacuum to a handheld vac. The soft-touch trigger & light weight turn it into dust and dirt sucker that's ready to tackle jobs big and small.
The Dyson DC59 is available at Best Buy for $499. This handsome eye candy isn't included, but I bet with a vacuum like this, you'll have no trouble finding your own.
Disclosure: The reviewer has been compensated in the form of a Best Buy Gift Card and/or received the product/service at a reduced price or for free.