Father's Day is coming up, and I admit, I get my dad the same exact gift every year. In fact, I get him the same gift for every single holiday and gifting occasion – gummy worms, Jelly Belly jelly beans, and Mike n' Ikes. It's what he likes and and I like knowing he'll enjoy my gift.
Mykl, on the other hand, isn't quite as easy to shop for. Don't get me wrong – he would love anything I helped the kids wrap for him. But I like to try to put some thought into his gifts and help the kids pick out or make something he'll really enjoy.
When I heard that the DROID Turbo Sapphire Blue by Motorola is one of the hot Father's Day gift items this year, a little lightbulb went off in my head. A new phone can be kind of a pricey gift (unless you're eligible for an upgrade), but it can be so much more than just a cool tech toy. So I decided to write my own version of an ad for them.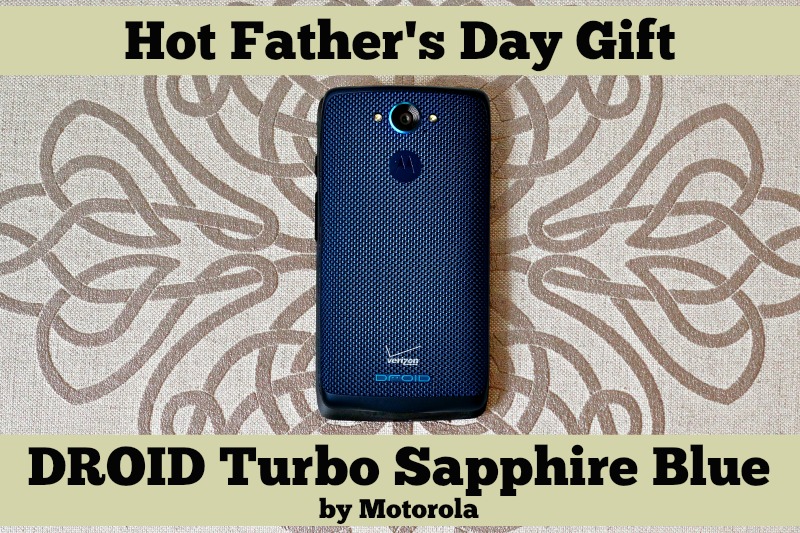 A little background on the lightbulb – one of the things I love about how Mykl handles being apart from the girls (when they're with their mom) is that he talks to them every single night. Lucy is 10 and Tillie is about to turn 13, so we both know that the nightly phone calls to say goodnight will inevitably get shorter or less frequent as they get older and more involved with their own lives. For now, though, it's a great way to stay connected even when we can't be with them in person.
So here's my version of a Father's Day ad for the DROID Turbo Sapphire Blue by Motorola.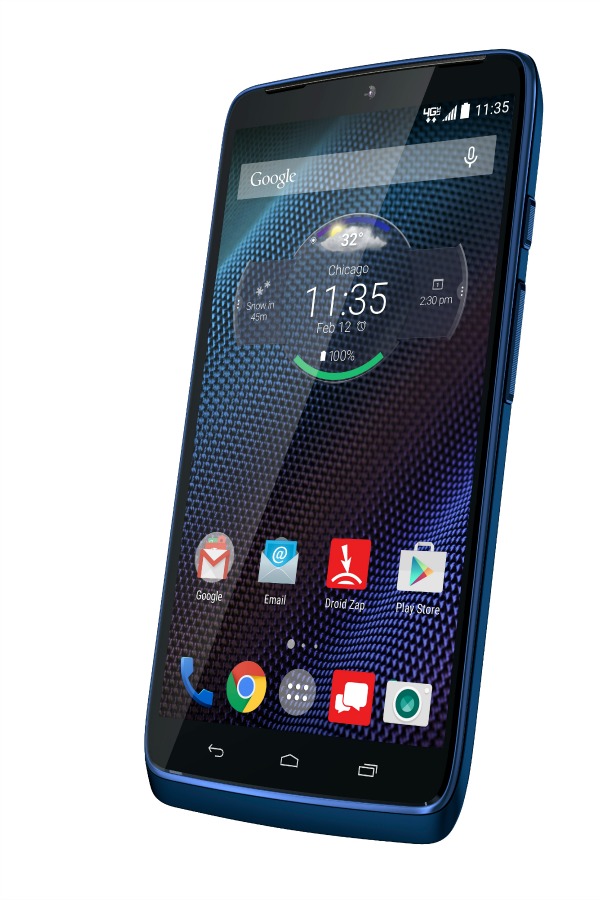 The Real Reason Dad Wants A DROID Turbo
Summer is right around the corner, which means Dad is going to need a phone that can handle all the fun-in-the-sun activities his kids are going to drag him to do. The DROID Turbo Sapphire Blue by Motorola will have his back, from backyard to beach and back.
Cutting Edge Materials: Ballistic nylon, Kevlar, water-repellent nano-coating, and Corning Gorilla Glass protect the device from scratches and spills while you're out riding bikes with the kids or wiping out when you try to show off your old skateboard moves.
Battery Life: Much like your toddler, the Motorola Turbo Charger takes only 15 minutes to get 8 hours of power. When fully charged, the phone can go up to two days without needing to be plugged in, thanks to the largest battery of any smartphone. That's good news for Dad – if you forget to plug it in after an exhausting day chasing around the kids, you're still good to go.
Sharp Display & Great Sound Quality: When you're away from your kids, you'll be able to check in and hear their voice crystal clear, no matter the distance between you. Or do one better and get to see them talk to you in real time with apps like Skype or Google Hangouts.
Personalization: Use Moto Voice, Moto Assist and Moto Display to personalize your experience with your phone. Moto Assist is particularly useful for blocking off family time, sending calls directly to voicemail and silencing texts so you can focus on your kids without distraction.
Camera Quality:: Though dads aren't known for their selfies, we all know you love to snap pics of your kids. 21 megapixel camera & 4K video? Yeah, this phone has you covered to capture those awesome moments, like your son's first bike ride after you take off the training wheels or your daughter's graduation.
Sure, the phone is super sexy and rugged and tough and has amazing performance for a smartphone. But we all know what Dad's really want – something that connects them with their kids. It's just a bonus that the DROID Turbo Sapphire Blue by Motorola does all those other things, too 🙂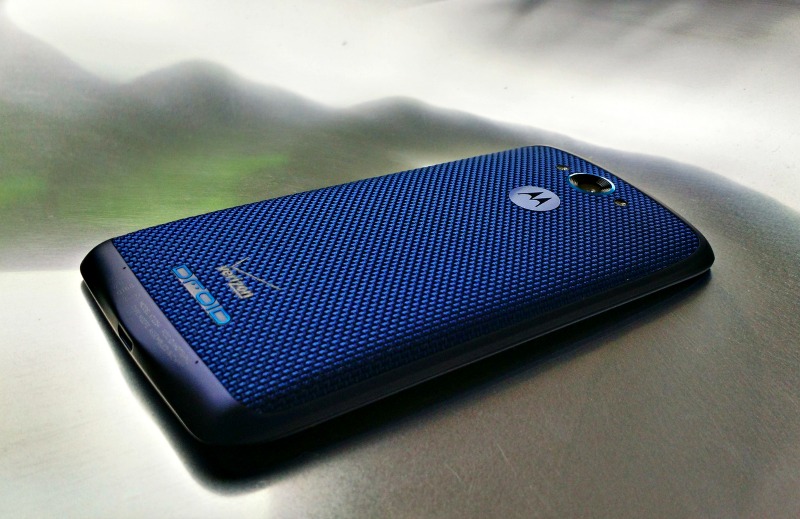 I was selected for this opportunity as a member of Clever Girls and the content and opinions expressed here are all my own.