Super cool opportunity alert! The Discovery Education 3M Young Scientist Challenge, the nation's premiere science competition for middle school students, is currently accepting applications through April 22, 2014.
Up for grabs is a $25,000 prize, along with the title of "America's Top Young Scientist." Ten finalists will also receive all-expense paid trips to Minneapolis to present their innovations.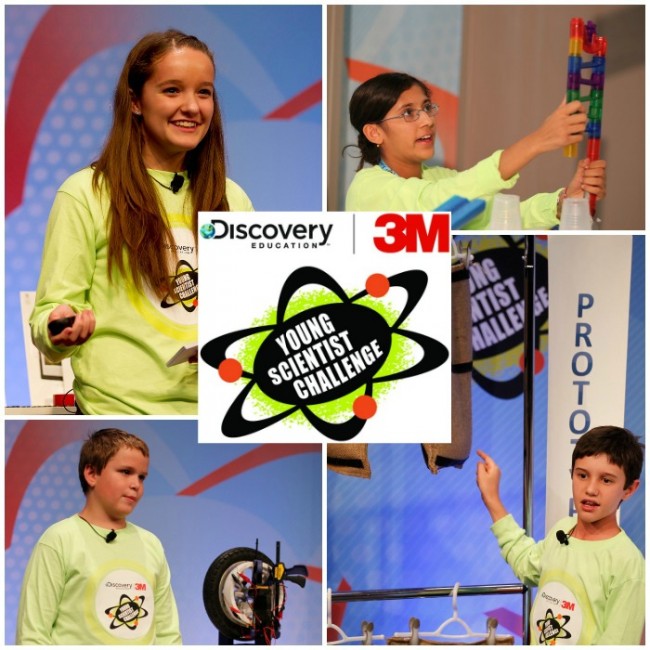 Why is middle school a pivotal age to promote math & science learning?
Research has shown that student interest in science starts to fade around middle school age. The 2009 National Assessment of Education Progress (NAEP) examination found that 28% of 4th graders, 37% of 8th graders, and 40% of 12th graders did not meet basic standards of science knowledge.
That loss of interest & ability makes it none-too-surprising that innovation aptitude is also declining. The Lemselson-MIT Invention Index reports that 60% of young adults (ages 16-25) named at least one factor that prevented them from pursuing further education or work in the STEM fields.
Why promote math & science at all?
The US Bureau of Labor Statistics projects that STEM jobs will increase by over 20% in the next 5 years. As the US tries to keep pace with the rest of the world in innovation and technology, promoting math and science skills for our children will help increase their value once they join the global workforce.
How can we help our kids?
You don't have to be a rocket scientist to encourage math & science learning at home. (I know, I know, bad pun.) You can start by getting involved with their homework and projects. My niece Alizah recently brought home an assignment for her 4th grade science fair. Her mom isn't a huge science person, but she does make a mean paper maché. Her enthusiasm for her daughter's project led to this awesome volcano creation.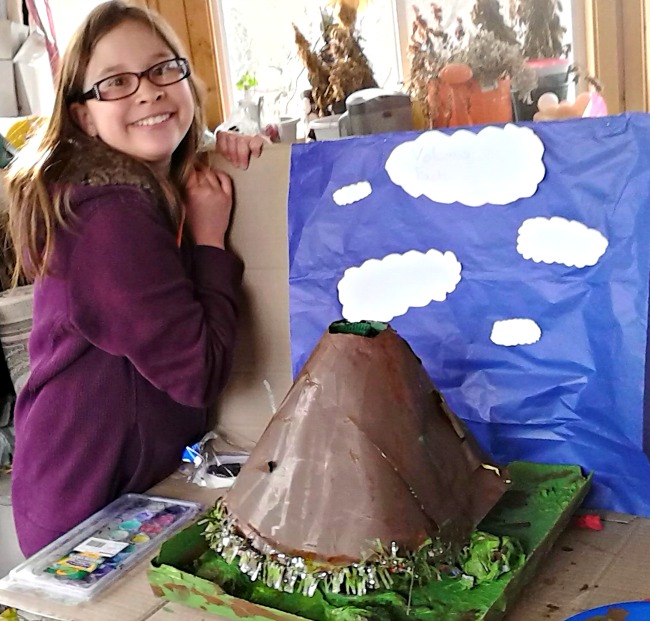 If your child shows an interest in the STEM subjects, encourage their interest by signing them up for extracurricular activities that expand that interest. There are lots of amazing organizations that provide environments to encourage hands-on STEM learning. For example, CoderDojo is a global movement to provide free & open learning for youth, with an emphasis on computer programming. The local CoderDojo chapter here in the Twin Cities welcomes kids ages 8-17 to their (FREE!) workshops and programs.
And of course, don't forget to let them expand beyond the school science fair. National contests like the Discovery Education 3M Young Scientist Challenge encourages kids to explore scientific concepts and creatively communicate their findings. $25,000 is a pretty nice prize, plus you get the chance to come visit me! (Ok, technically, if you're a finalist, you get an all-expense paid trip to Minneapolis to present your innovation, but I'm sure we can work out a time for me to swing by and take you & your child out to lunch.)
If you have a middle school student at home, be sure to share the contest details with them. To enter, they'll be asked to create a 1-2 minute video communicating the science behind a possible solution to an everyday problem. From the video submissions, 10 finalists will be chosen to work with a real, live 3M scientist* during a summer mentorship to create their innovation, which will be presented to a panel of judges at the final competition in October.
*For those that didn't grow up in MN, a little history lesson. 3M is a local company that's most famous for inventing Post-It's. The story behind the invention is pretty cool. Some guy there (who's really rich now) was trying to make an adhesive and screwed up his experiment. Lucky for him, his mistake turned out to have an awesome alternate use, and that's how Post-Its were born. They're a cool local company, and Levi's grandpa used to work there, so yeah, they have that going for them, too.
Back to their $25,000 science competition – if you want to enter, make sure to check out the full details & official rules on the 2014 Challenge page. 
Be sure to check out last year's winner, 11-year old Peyton Robertson from Fort Lauderdale, FL.