Recently I got a chance to try New York Style BagelCrisps. I've tried some of their other products, but the BagelCrisps were new to me. I'm glad I checked them out because they were a hit in my house! We all liked them.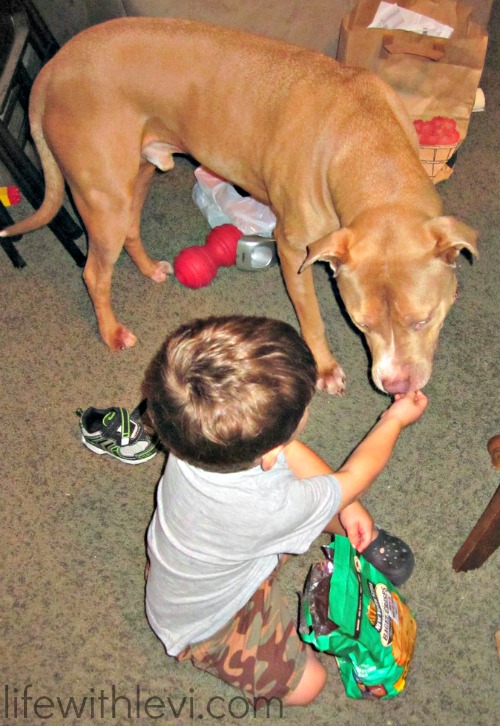 New York Style BagelCrisps come in a variety of flavors: Roasted Garlic, Sea Salt, Plain, Cinnamon Raisin, Everything, Sesame, and Sea Salt & Cracked Pepper. The minis come in BBQ, Sea Salt, Garlic, and Cheddar. They really hit the spot when you're looking for a snack that is both salty and crunchy.
I gave the BBQ flavored BagelCrisps to my coworker, Julie, and she really liked them. She said they had amazing flavor and good portion sizes, which is great if you're concerned about counting calories.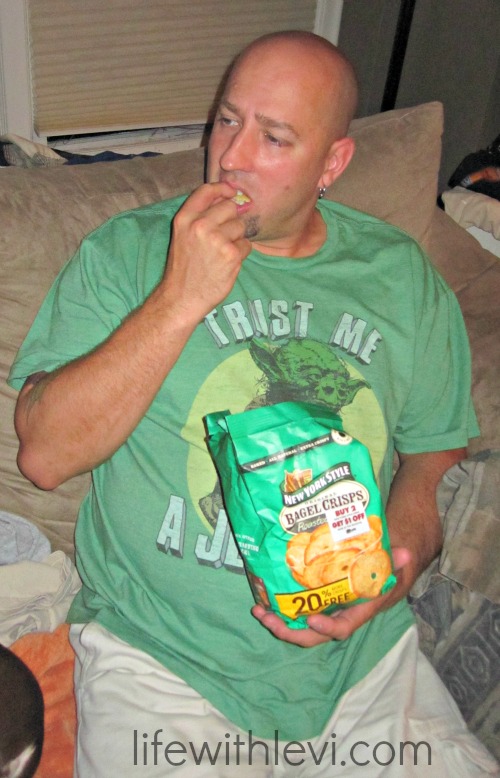 The rest disappeared before I even started making Slap Dash Mom's delicious hummus recipe!
Thankfully, I was able to snag the coupon off the bag before Jason polished them all off, so at least a lil' discount can be my consolation when I head back to the store to buy more. It's really not fair that all the boys got to eat them before I could make my hummus. (Pout)
Here's your chance to WIN BIG!
The BagelSnack Star Sweepstakes gives you a chance to win a red cardet movie experience with your friends and family! Hop on over to the New York Style Facebook Page to learn more about the Bagel Snack Star Sweepstakes! One super lucky Grand Prize winner will have the chance to win a private VIP photographed and catered experience at their local movie theater. New York Style will rent out the theater for you to host the ultimate experience with 50 friends. The winner will also receive a gift card for a year supply ($500 worth) of movie tickets. Contest ends September 2nd.
We really love New York Style BagelCrisps, and I hope your family will, too.
I wrote this review while participating in a campaign by Mom Central Consulting on behalf of New York Style and received a product sample to facilitate my review and a promotional item to thank me for participating.