I was able to attend an advance screening of Cinderella last week, and let me tell you, Disney magic is still alive and well and able to beat the stroke of midnight.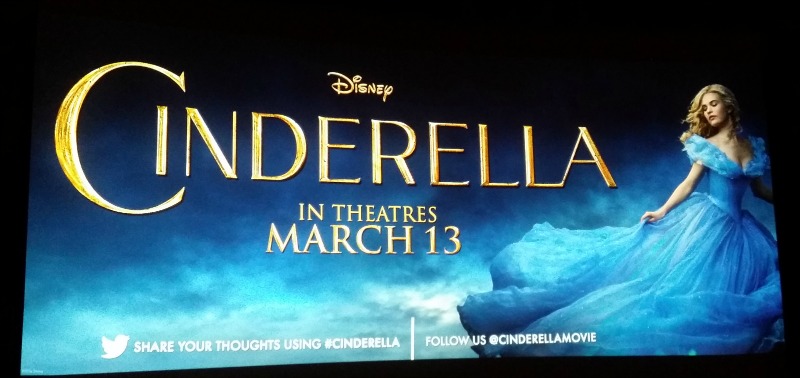 Mykl is planning to take the girls to see Cinderella this weekend as a daddy-daughter double date, and I have no doubt they're going to enjoy the movie. It's everything we expect of the Disney classic we've all grown up with, with a few more down-to-earth moments that are relatable to today's generation.
My favorite character, hands down, was the Fairy Godmother, played by Helena Bonham Carter.
She brought just the right amount of quirkiness to the character to make me feel like I'd want her as part of my own family. If I can't have a fairy godmother of my own, I'll take her as a fun, eccentric aunt. Her dress was my favorite, too.
I was a bit disappointed that I didn't hate the stepsisters more. They were rude and selfish and annoying, but not as cruel as in past versions of the fairy tale I'm familiar with.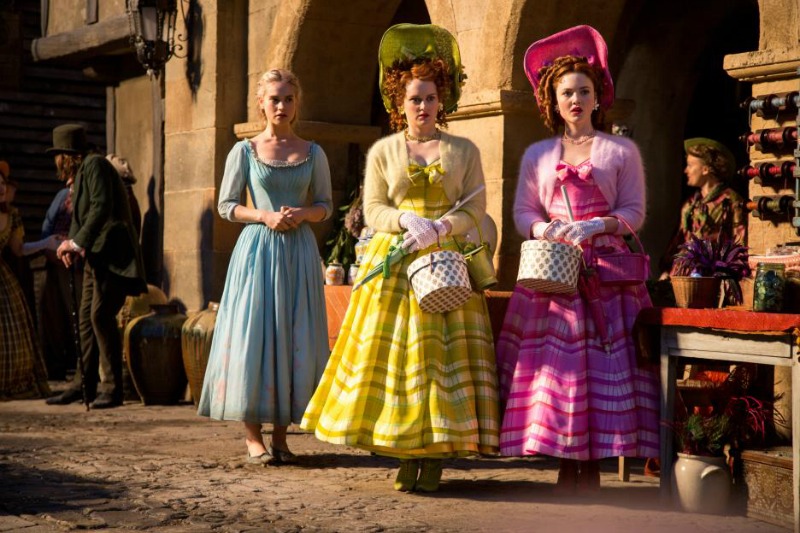 I know that's better for Cinderella in the long run, but I don't know. I wanted more of a villain to root against. The same goes for the stepmother. She was mean and unlikeable, but not a character you love to hate. (In all fairness, I don't think anyone could play the role better than Anjelica Huston did in Ever After).
The costuming was absolutely gorgeous. I'm sure we'll be seeing lots of little versions of Cinderella's ball gown this year for Halloween.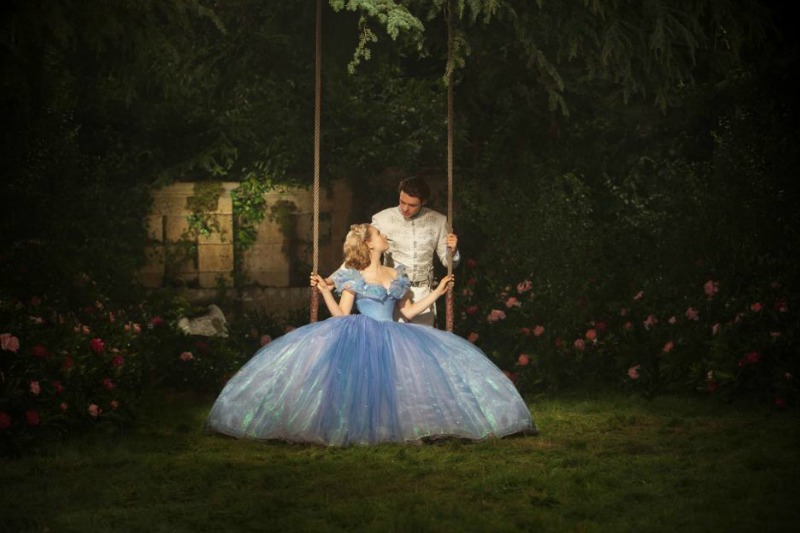 One thing I loved about Prince Charming's character is that he was never actually referred to as Prince Charming. Aside from touching on an arranged marriage, the film didn't get too much into his royal responsibilities. I think that was a great change that helps make the movie more relatable to today's kids. Most aren't familiar with the strictness of a historic monarchy, so the focus on him as a person instead of as a king-in-training was a nice change of pace.
I'd be remiss if I didn't include a picture of the glass slippers. They're to die for.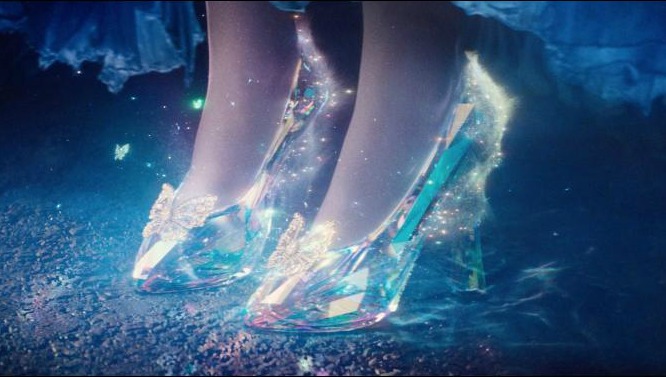 Oh, and I also need to give you a sneak peek of the Frozen Fever trailer that plays before Cinderella. Olaf is back!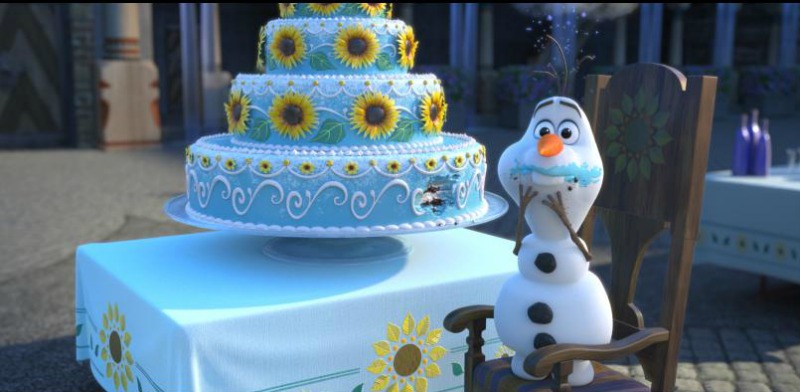 I'll probably wait until Cinderella comes out on video for Levi to see it, since at 4.5 years old, he's still a little on the young side for the story line (though I'm sure he'd like it). But Frozen Fever? Yeah, we'll be seeing that as soon as possible.
For the non-preschoolers, Cinderella is worth the movie ticket. Once you see it, be sure to let me know what you think!