Animal prints are still trendy in a big way and cheetah is the sassiest of them all. You can add the look as a nail art accent by follow these directions.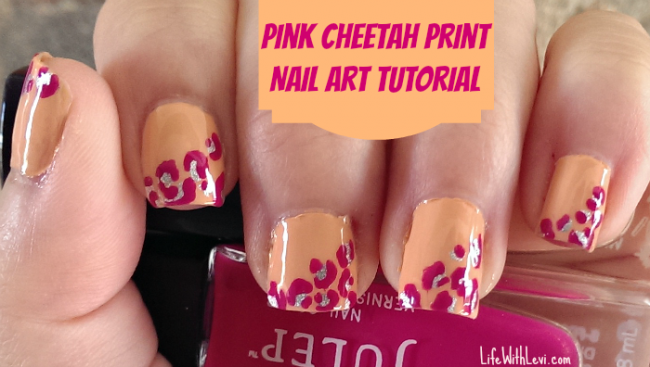 Since it's summer, I swapped out the usual cheetah brown color and replaced it with hot pink for a vibrant look.
Colors Used:
Sally Hansen's Celeb City (220)
Dr.'s Remedy CALMING Enriched Clear Sealing Top Coat
Other Tools Used:
Toothpick, dotting tool, or nail art brush
Skill Level: Medium
Directions:
Start with two even coats of Kelsey (or another peach). Feel free to put it over your favorite base coat if you use one.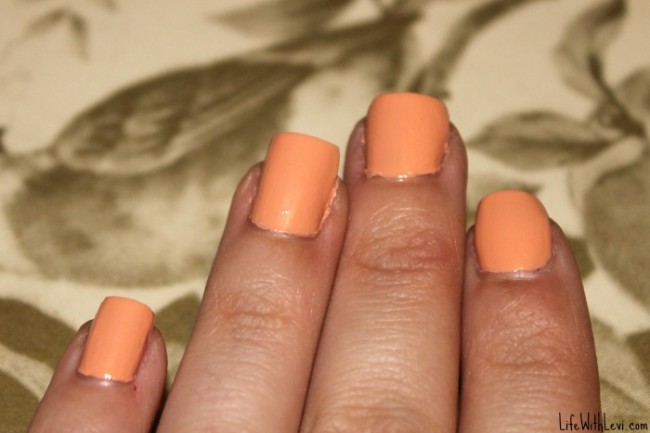 Let this have sufficient time to dry so you don't smudge it with the next step. You can take this time to clean up the sides with a q-tip dipped in polish remover.
For this look, we're doing only a swipe of of cheetah print instead of the whole nail, so imagine a curved line across the nail like in the picture below. Dip your brush into the silver polish and wipe off all of the extra. Use just the very bottom of the brush to put uneven dots across the top section. Don't let them touch and don't try to make them perfect circles. A lot of their edges are going to be covered up.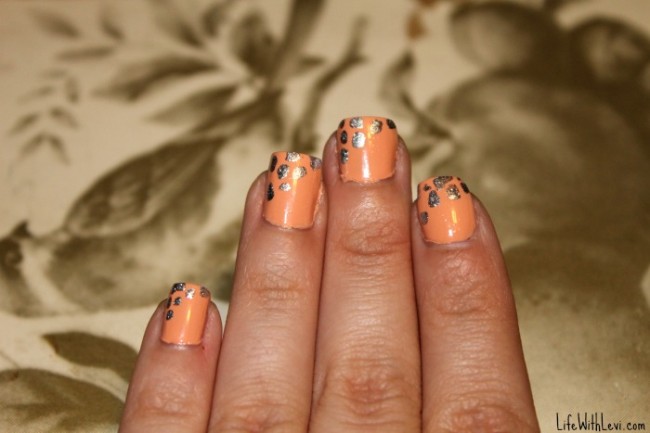 Let this dry enough to no longer be tacky. The next part is what makes the print. It's not difficult, but it's time consuming so put aside a full five minutes for each hand and don't rush.
The pink accents can be done with a small brush, dotting tool, or the tip of a toothpick. Dip your tool of choice into your and begin to outline one side of the silver dots. Vary how far around you take each one. On the opposite side, do some dots with only a small pink dot and others with a longer line. Keep them looking natural and feel free to pull up a picture of the print for reference. (If you want to see the real thing, what we call "cheetah print" is actually a leopard's fur, so Google leopard to find it.)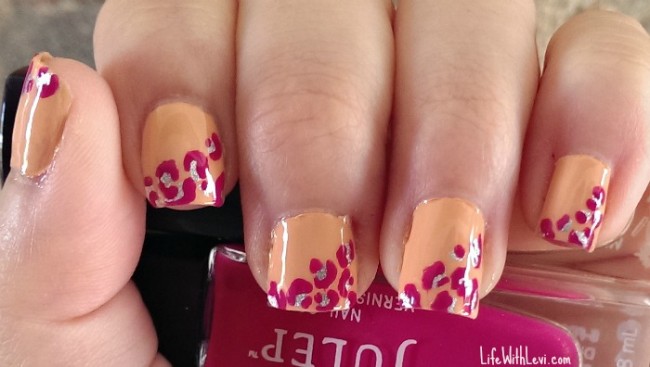 Seal in the look with two layers of topcoat to make it last. To make the look bolder (especially during Festival Season), you can swap a sky blue into the look in place of the peach.
About Brooke:
Powered by wine and lattes, Brooke is the author of fashion blog Madame Amrose and a contributor to Lucky Magazine. She is a mother of two sons living in the central Ohio suburbs.