I'm currently participating in the Verizon Moms Voices blogging program. I received a complimentary device and six months of service in exchange for my honest opinions.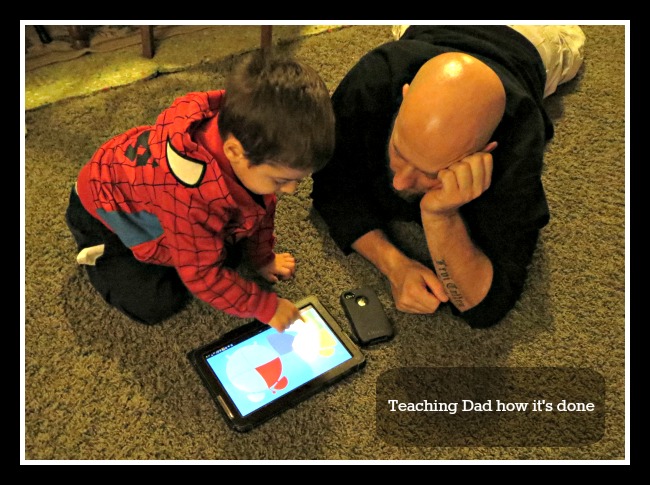 Jason (Levi's dad) was over the other day and Levi taught him how to use apps on my tablet. It might have been one of the cutest things I've ever seen.
Part of the reason it was so adorable is because Levi totally has this tablet thing figured out. I have all of his apps in a folder on my home screen, so all I have to do is turn the tablet on and he takes over. He knows how to open his folder and pick which game he wants to play.
Jason, on the other hand, barely knows how to turn on a computer (his words, not mine). To his credit, back when we were together (and before I discovered the awesomeness that is Droid), I convinced him to get an iPhone, so he at least he understands the basic premise of how apps work. It was still pretty funny to see him turn my Samsung Galaxy Tab 2 around and around looking for the power button until he gave up and handed it over to me.
Levi has been using the tablet as a way to bond with his dad when he's over here. He proudly shows off how to put the dinosaurs together in his puzzle games and names the letters in his ABC matching game. Most recently, Levi's enlisted Jason to help him play Angry Birds.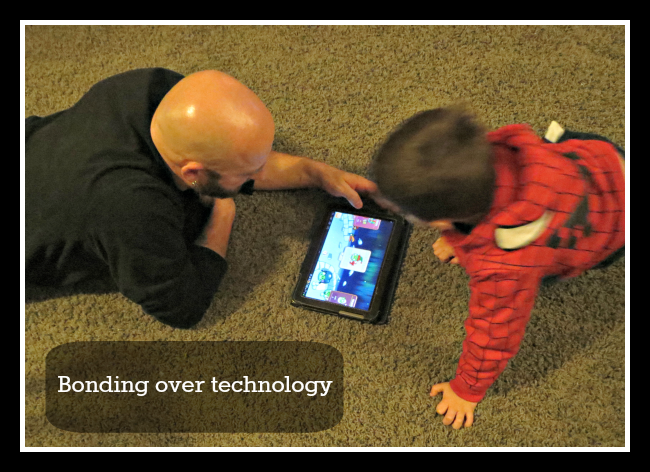 I love that they've been able to bond over technology with my tablet. Watching them play different apps during drop offs and pick ups measn I get to see a little piece of Levi's life I often miss out on since Jason and I separated over a year ago – how my son works and plays together with his dad.
Thanks Verizon for giving me so much more than a tablet as part of this blogging program – new memories like this are exactly why I love technology.