Last month I spent a weekend in the Emerald Coast area of Florida for Brandcation, an annual blogging event that's part girl's weekend, part brand trip. It wasn't my first time exploring the Emerald Coast area, and it definitely won't be my last.  Next time, I plan to bring the whole family.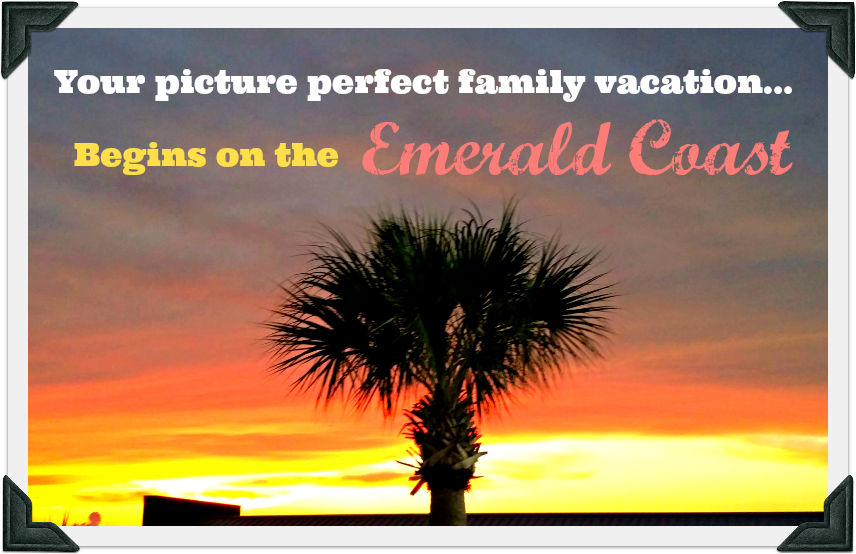 During my first visit to the Emerald Coast area of Florida, I spent most of my time on the Harborwalk reveling in all the things I could do within walking distance of my hotel. On this trip, I spent more time exploring family-friendly activities within 15-20 minute driving distance of the Emerald Grande Resort at Harborwalk Village.
Where is the Emerald Coast Area?
The "Emerald Coast" is the unofficial name for the coastal area in Florida on the Gulf of Mexico that stretches about 100 miles (160 km) through five counties from Pensacola to Panama City. It's sugar-white sand and gorgeous emerald green water. For this trip, I spent most of my time in Destin & Fort Walton Beach, which are both part of the Emerald Coast area of Florida.
The Best Emerald Coast Area Resort
I'll admit, I'm totally biased on this, but I think the best Emerald Coast area resort is the Emerald Grande Resort at Harborwalk Village.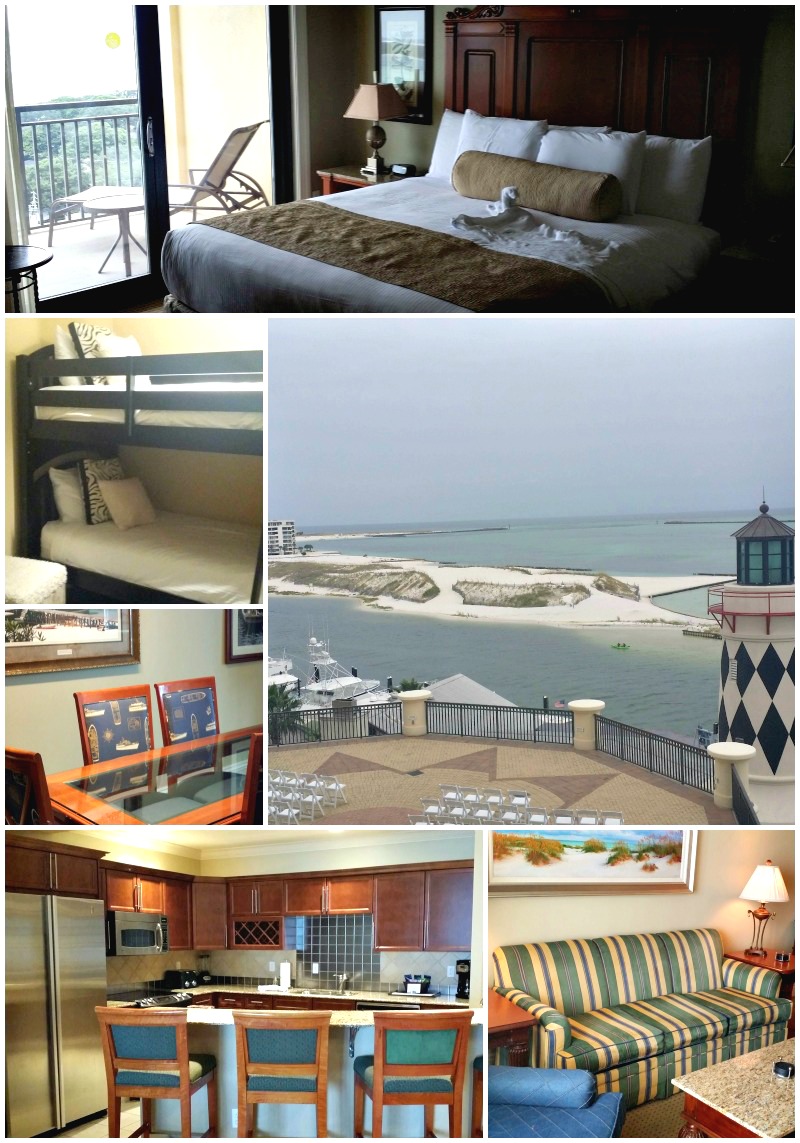 I've stayed there twice with large groups (30+ people split between multiple condos) and both times, I've wished I had my family there with me. Their condos feature multiple bedrooms and sleeping arrangements, from luxurious king-size beds to twin bunks, often each with their own bathroom. My favorite part is that the condos have enough room for everyone to sprawl comfortably. There's seating at the breakfast bar of the full kitchen, along with a formal dining area, living room, and spacious decks that overlook the Gulf of Mexico.
Emerald Coast Area Activities: Family Dining & Entertainment
There are plenty of dining options in the area, ranging from fast food to formal. One new addition to the area is already turning heads – Lulu's Destin is by far one of the most accommodating restaurants I've ever seen for folks with food allergies or sensitivities.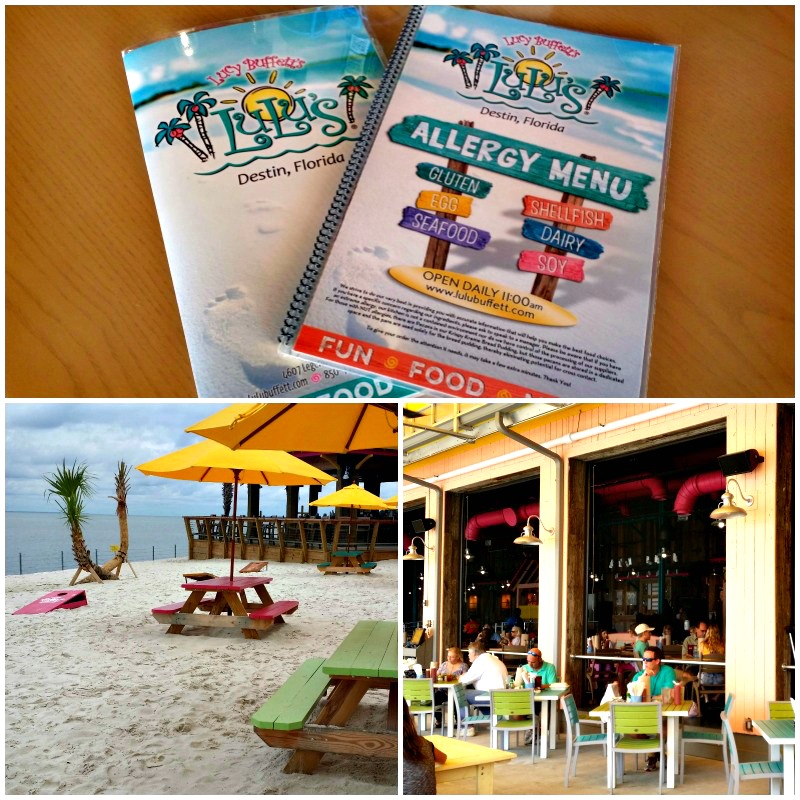 Lulu's (Lucy Buffet's restaurant) sits right on the beach, with gorgeous views from their outdoor picnic tables, the outdoor bar, and the indoor tables. The food is fresh, fun, and tasty, and best of all, very reasonably priced.
Two Emerald Coast area attractions are noteworthy in their ability to mix entertainment with food. Uncle Buck's Fishbowl in Destin is owned by Bass Pro Shops and offers a unique "underwater" bowling experience, along with a full food & beverage menu.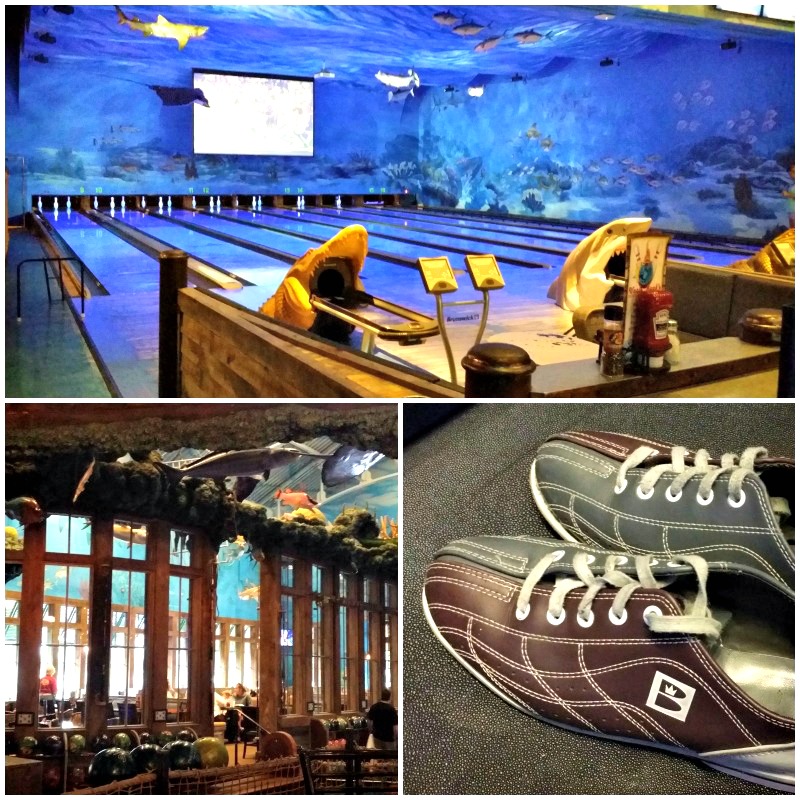 Their main dining area is separated into several large rooms, perfect for hosting birthday parties or special family events. Although some items on their menu were a miss for me, the cocktails were delicious and the bowling was super fun.
Wild Willy's Adventure Zone in Fort Walton Beach was one of those places I might not have checked out without a recommendation, but I'm sure glad I did. So. Much. Fun.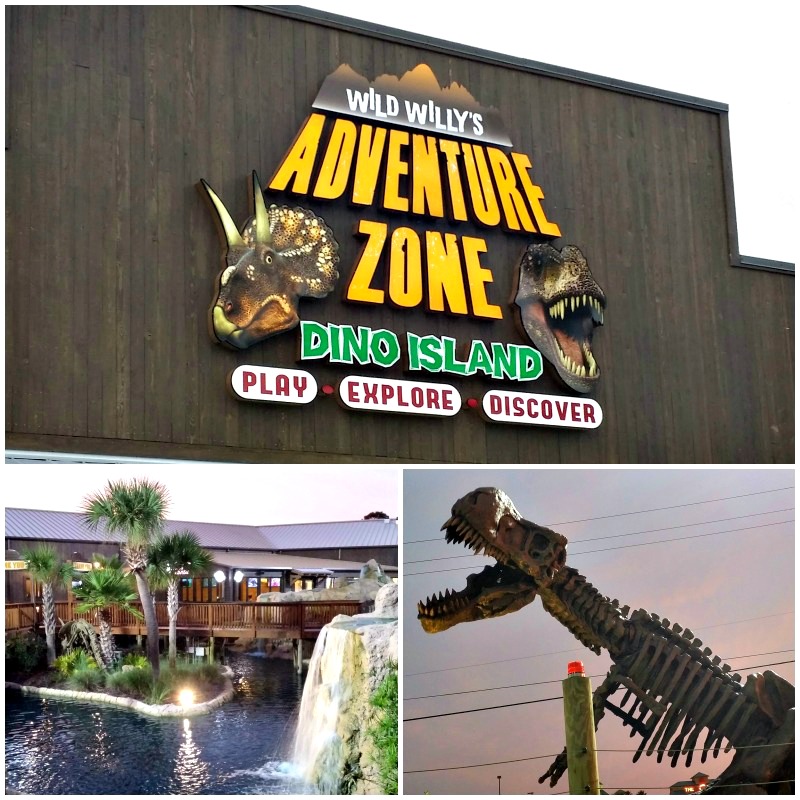 Wild Willy's offers family-friendly entertainment for kids of all ages, including the adults. Inside they have an arcade and 4D movie theater. The 5-minute 4D movie experiences are almost more like rides than traditional movies – your seat moves and there are special effects to make it feel like you're really inside the film. Their two outdoor miniature golf courses (9-hole & 18-hole) are beautifully designed, with animatronic dinosaurs staged throughout. There are rides, inflatables, boat races, and even a ropes course for adventure-seekers.
If you're hungry, Wild Willy's serves pizza, sandwiches, and salads in their restaurant. There's also a YogoMogo's (frozen yogurt, ice cream, & smoothies) for dessert.
Animals of the Emerald Coast
For families that prefer more low-key adventures, the Emerald Coast area's Gulfarium Marine Adventure Park is a great spot to spend the afternoon.
Located in Fort Walton Beach, the Gulfarium connects visitors with sea life including sharks, dolphins, penguins, sea lions, and more. (That's my friend Joy holding a starfish in the photo above.)
You can tour the exhibits at your own pace and learn from animal trainers during one of their regularly scheduled shows. Families can also book one of their special animal encounters, such as their Dolphin Splash Encounter, where you get to play hands-on with a dolphin alongside a professional trainer.
More Emerald Coast Area Activities & Highlights
Looking for more information about the Emerald Coast to help you plan your next family vacation? The visitor's bureau is a fantastic resource for upcoming events and activities around the Emerald Coast. They also have information on places to stay, tools to help you plan your vacation, and much, much more.
After you visit and explore the Emerald Coast area for yourself, let me know if you find any great family-friendly activities I should add to my list!