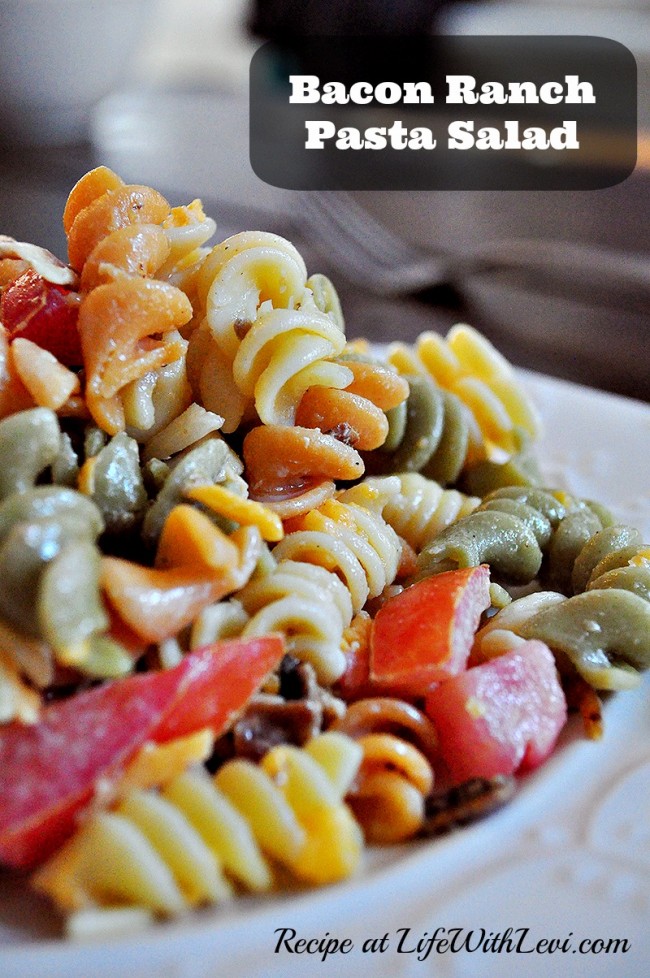 When I'm in the mood for something zesty and light, I love to whip up a batch of pasta salad. And like most of my favorite recipes, adding bacon makes everything better.
This easy pasta salad recipe uses ingredients most people already have in their fridge and is quick & simple to make.
Bacon Ranch Pasta Salad
Ingredients:
1lb. Tricolor Pasta
1/2 cup bacon, crumbled
1 whole tomato, diced
1/4 cup shredded cheddar cheese
2/3 cup ranch dressing
Directions:
Cook the pasta according to directions and drain well.
Add ranch dressing and stir until pasta is well-coated.
Mix in bacon, tomato, and shredded cheese.
Serve immediately as a warm pasta salad dish or refrigerate for at least 20 minutes to serve chilled.