Earlier this summer I got a chance to tour the new Motorola headquarters in Chicago. I've been psyched ever since then to see what's next for their Droid line of cell phones, so I was pretty damn excited when I received the new Droid TURBO last week to review.

Thanks to some great training courtesy of Verizon & Motorola, I've already discovered 4 really cool features of the Droid TURBO that I think you'll like.
Custom Voice Prompt with Moto Voice
The Moto Voice feature allows you to issue voice commands without touching your phone – you don't even need to unlock the screen to use them. You can practice using this feature by customizing the voice prompt to something that's natural for you like "What's up Droid Turbo?" instead of the factory default.
The real benefit to this, in my opinion, is that digital note taking just got a whole lot easier. I can add a reminder to my calendar using voice prompts or literally spell out my grocery list as I'm cleaning out the fridge before heading to the store.
Moto Assist: Teach your photo to recognize your schedule and respond appropriately
Moto Assist helps your TURBO recognize your schedule to avoid interruptions or distractions during important times of the day. For example, if you are driving in your car, Moto Assist will enable a feature to read new text messages out loud so you aren't tempted to pick up your phone while driving to check what the text says.
Another useful feature of Moto Assist is the ability to set sleeping hours where it will silence all calls and notifications during that timeframe. As someone guilty of playing with my phone in bed, this has been really helpful in getting me to shut off the screen at night.
On-Screen Info During Sleep Mode
Let's switch gears for a second and talk about your phone's sleep mode (the screen lock that happens when you're not using the device.) If your phone is in sleep mode, you can still see what notifications you have without needing to unlock your home screen. A quick swipe up will show you a preview so you can see if it's a notification that needs your attention right away or if it's one that can wait until later.
This comes in handy when you're in a movie theater or out with a friend and are waiting for an important text. You don't want to go down the wayward road of cell phone distraction, so the lock-screen preview gives you the opportunity to more discreetly check to see if that important message came in or if it's a message you can reply to later.
Motorola Connect
The Motorola Connect app is super cool. It syncs with a special keyring on the Power Pack Micro to help you locate a lost phone, or vice versa if you have lost your keys by activating the app on your phone.
The Power Pack Micro is an optional accessory for the TURBO, but I think it's a worthwhile investment since it never hurts to have a backup battery source for your phone. Now, if only this app worked for tracking down my kids when it's time to do housework…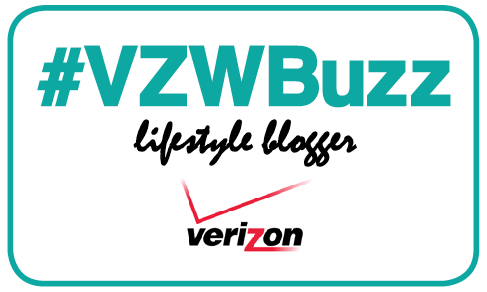 As member of a pretty cool team of influencers, I receive devices to test with a line of service from Verizon. No additional compensation is provided nor do I promise positive feedback.  As always, all opinions are my own.