Recently, I've been getting a lot of emails from other bloggers asking "how to" questions.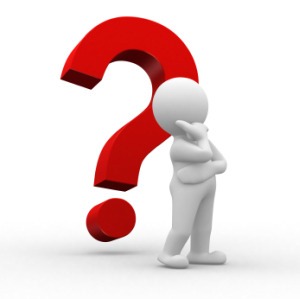 I was a new blogger once, too, so I always do my best to try to help people out. If I get asked a question often enough, I try to write a tutorial, so I can just say hey, here's the link to some step-by-step instructions!
Unfortunately, I don't always have time (or I lack motivation) to write up a whole blog post about something.
That's where having awesome smart bloggy friends is helpful. If I don't have a tutorial about something, odds are someone else I know does 🙂
Thanks to these fabulous friends and a few other sources, I've compiled a list of easy tutorials and how-to posts to answer some of the more common blogging questions I receive.
36 Common Blogging Questions
(and their answers)
Getting Started
Sponsors/Giveaways
Driving Traffic/Sharing Posts
Social Media
Blog Tips & Tricks
Site Stats & Info
Of course, this is by no means a comprehensive list – the world of blogging is full of infinite possibilities and questions. Hopefully these links will give you a good starting point and answer some questions you might have.
What's your favorite resource for blogging questions?