I'm currently participating in the Verizon Moms Voices blogging program. I received a complimentary device and six months of service in exchange for my honest opinions.
What is a phablet and what does it do? Before I received the Galaxy Note 3, Mykl was the only person I had heard use the word phablet (pronounce fab-let) and I thought he was making it up.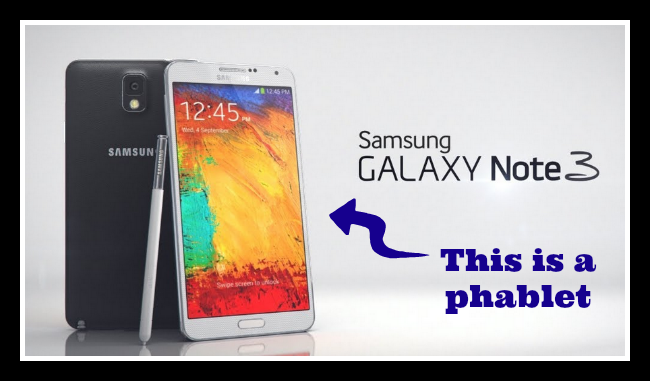 The easy answer is that a phablet does everything. It's a phone. It's a tablet. It's a drawing board. I bet it even knows the answer to what does the fox say.
I'd love to tell you that I've been testing out the Samsung Galaxy Note 3 myself, but that would only be partially true. As soon as it arrived, it was stolen from me. Turns out the big 5.7″ full HD display screen was too tempting for Mykl and Lucy – they commandeered my new toy as soon as it arrived to watch YouTube videos.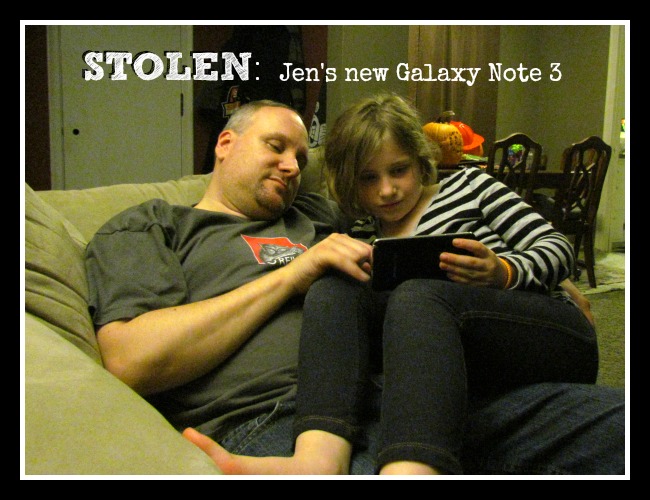 After I wrestled it away from them, I was able to try out the feature I was most excited about – the S Pen. I absolutely love that the Galaxy Note 3 includes a super-responsive stylus with its own compartment so you don't lose it. I've been trying really hard to move from a hand-written planner to an online planner for a while now, and I think the Action Memo will really help me combine the two into a system that works for me.
The way Action Memo works is that you use the S Pen to jot down a hand-written post-it note, like something you need to pick up from the grocery store or a phone number you need to call later.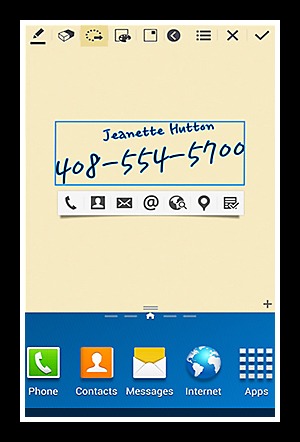 Action Memo takes your handwritten note and turns it into text you can use in an email message or even convert into a new contact to store in your phone. (Confession – that's not my handwriting. I didn't want to share any of my friend's personal info, so that's a screenshot from the Verizon website).
The Samsung Galaxy Note 3 also has the new PEN.UP app. It's kinda like Instagram for drawings you create with the S Pen. You can follow other users, upload your own artwork, and even create background wallpapers for your phone that you can share with others. Some of the stuff people come up with is pretty incredible.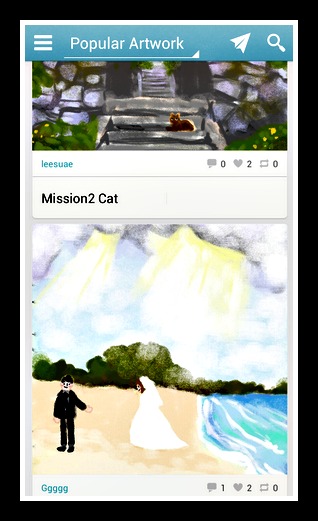 So far, I've only used PEN.UP to send little stick-figure love notes to Mykl during the day. I'm hoping I can teach Levi how to use the S Pen very gently so that he can draw pictures for Grandma and send them to her.
My initial thought about my new Samsung Galaxy Note 3 phablet is that it's pretty awesome. I can't wait to continue testing it out, and I'll be sure to share with you guys what I learn along the way.