It's October, which means
pumpkin carving
and
pumpkin seeds
and 
pumpkin spice lattes
and
pumpkin pie
and
ALL THE THINGS PUMPKIN!
  I admit, I love just about pumpkin everything. I'm even snacking on chips with pumpkin salsa right now.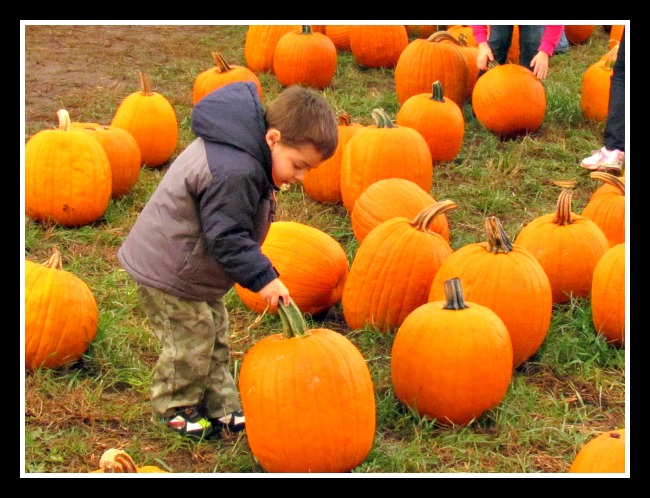 If you shop at Target or Walmart or craft stores or grocery stores, you've probably bought a Pumpkin Masters carving kit at some point. They're easier to use than kitchen knives, so I've been buying them for years to carve our family pumpkins. When Pumpkin Masters asked if I wanted to try out some of their new pumpkin carving kits with the kids this year, of course I said yes. They sent a selection of different kits, and the kids were thrilled to help me test them out.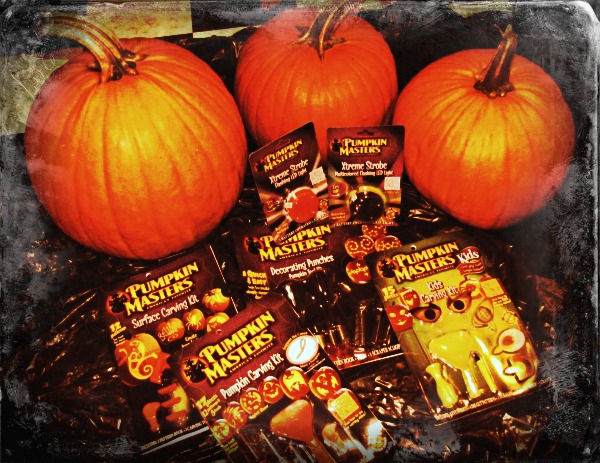 Pumpkin carving is one of my favorite family activities. It's messy and fun and low-cost and interactive and creative – all good things in my book. Our children are frightfully adorable, and seeing their faces light up when Mykl and I pulled out all the pumpkin carving supplies was electrifying.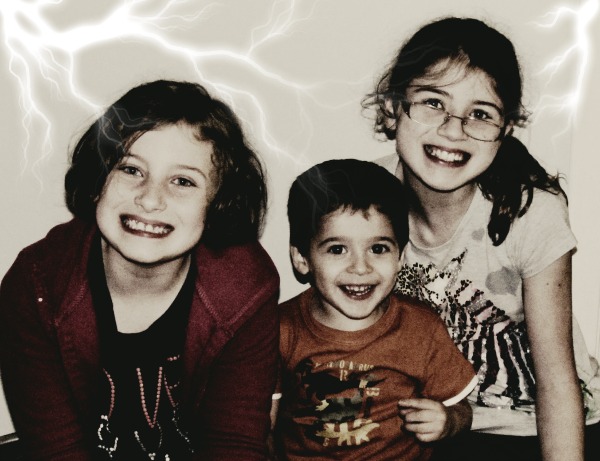 I know, I know, I'm being cheesy. It's tough to resist at least a few puns. Plus PicMonkey has cool Halloween effects I've been waiting for an excuse to try out.
Back to our regularly scheduled pumpkin carving review… the kids gathered up all of the supplies we needed and headed into the kitchen to get started.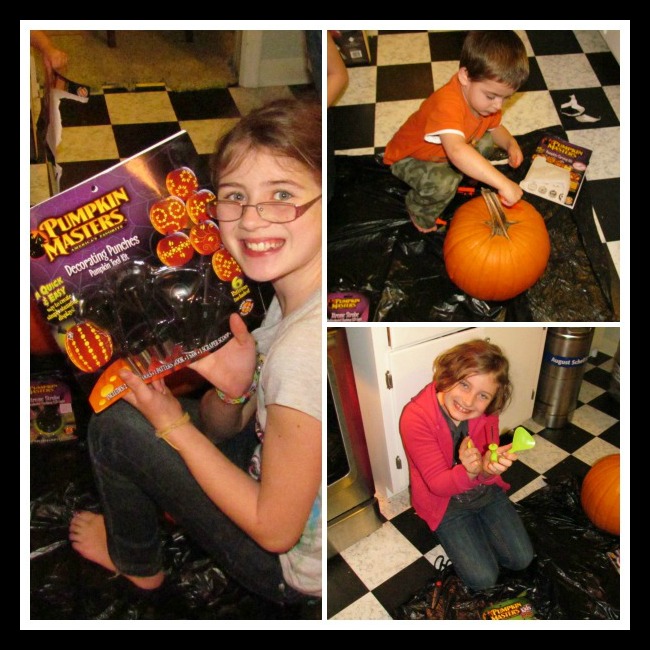 Mykl was in charge of cutting out the pumpkin tops and getting the pumpkins ready for the kids to clean.

Levi lost interest once he touched the slimy guts inside his pumpkin. He wandered off into the living room to play while the girls and I started cleaning out the strings and seeds from the pumpkins. I felt bad that he didn't want to be part of the family activity, but I know 3 year olds have short attention spans, so I just settled for calling him in to see the pumpkin progress every once in a while.
Tillie chose to use the Pumpkin Masters Decorating Punches Tool Kit. She thought it was neat to be able to use the poker to outline her pattern onto her pumpkin, then use the punch tools to literally punch out chunks of her pumpkin.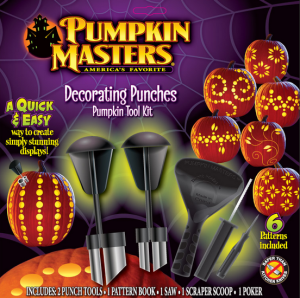 Depending on the thickness of your pumpkins, pushing the carving punches through can be a bit tough. They have a nice handle that's comfortable to grip, but it's definitely smart to have two people so that one can hold the pumpkin while the other pushes the punch through the pumpkin's skin.
Tillie  finished off her punched design with an Xtreme Strobe Flashing LED and was set to impress all the neighbors with her cool glowing dots spiral pumpkin.
Lucy wanted to do a classic Jack-O-Lantern and was determined to carve it herself. Since she's only 8, safety is still a big concern and we didn't want to hand over super sharp kitchen knives. Pumpkin Masters makes a Kids Carving Kit, which was a much safer alternative.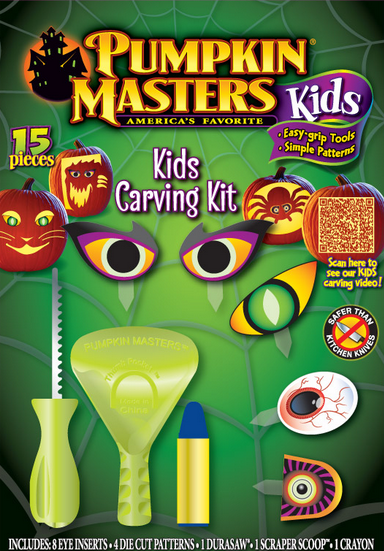 Lucy was able to use the scraper scoop to clean out her pumpkin guts, the crayon to draw the face on freehand, and then the Durasaw to carve out the pattern she had drawn.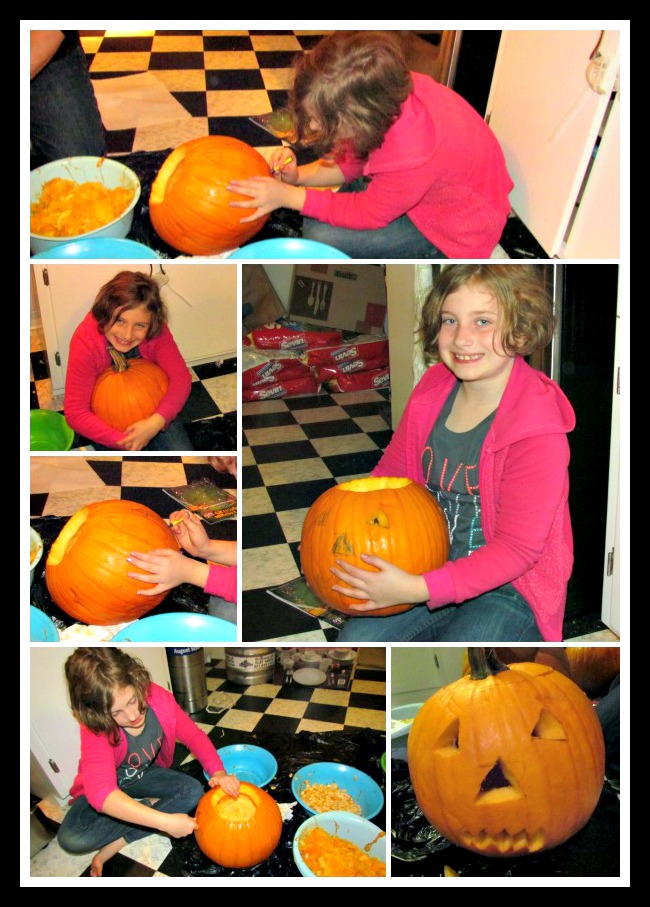 Pumpkin Masters is currently running their annual Pumpkin Masters Carving Contest and we plan to let the girls enter their designs. The contest runs through October 31st, 2013 and you can win one of 6 prizes, including the grand prize of $5,000 for Best Pumpkin. Be sure to check out the official rules, but basically all you have to do is follow Pumpkin Masters, then submit a photo of your pumpkin carving using the #PumpkinMasters2013 hashtag one of 4 ways:
If you're as obsessed with pumpkins as I am and aren't afraid to get sucked into pumpkin awesomeness, take a sec to check out the Pumpkin Masters Pinterest page. It's full of more than ridiculously talented pumpkin carving designs – they also have boards for Halloween recipes, crafts, treats, decorations, and more.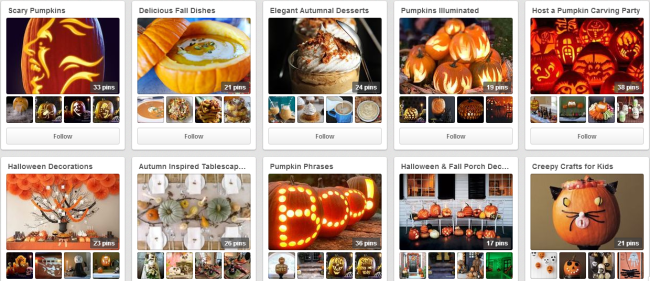 I was selected for this opportunity as a member of Clever Girls Collective and the content and opinions expressed here are all my own.