A couple weeks ago, we packed up the kids and headed to one of Minnesota's great apple orchards: Jacobson's Pine Tree Apple Orchard.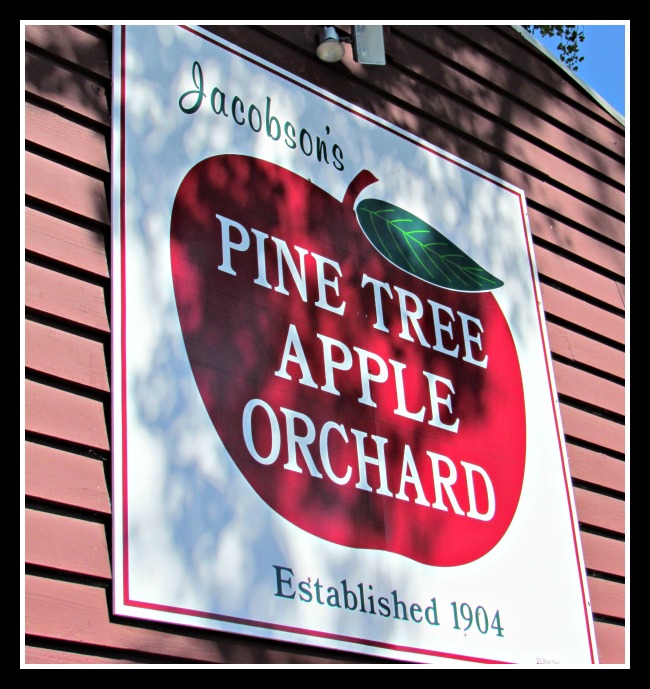 Visiting the apple orchard is a Minnesota fall tradition – as soon as the weather starts to cool, family favorite varieties start to ripen on the trees and call our names. This year, we were on the hunt for SweeTango, a crisp varietal with a honey-sweet taste that's great for eating. (It's a cross between the HoneyCrisp & Zestar from our very own U of M.)
Although Pine Tree Orchard isn't a Pick-Your-Own, we were able to meet up with owner John Jacobson for a private tour of the orchard. It was really cool, because he took us behind the scenes to see how the family-run operation runs day-to-day.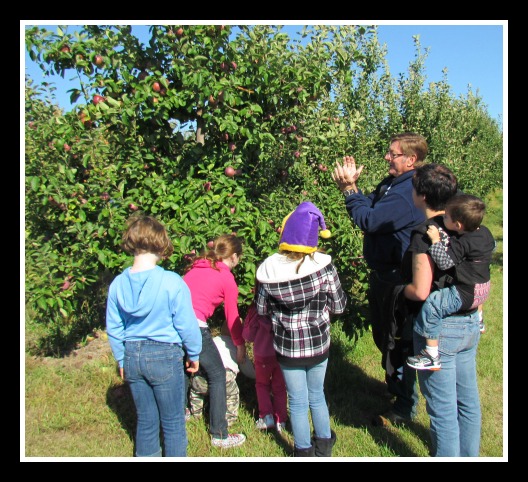 He explained to us how the U of M sends prototype apples for the farm to test out. These aren't GMO creations, like I mistakenly thought. They're cross-pollinated and hybridized naturally by the scientists at the U and then sent to farms around the state for feedback on how they handle Minnesota growing conditions.
I loved that Pine Tree Orchard is a family-run business. John's family runs the orchard with him, and they hire local students as seasonal helpers. Everyone is hands-on, from apple sorting to working in the bakery or the gift shop. They use modern equipment to assist the process, but all quality control is done by hand.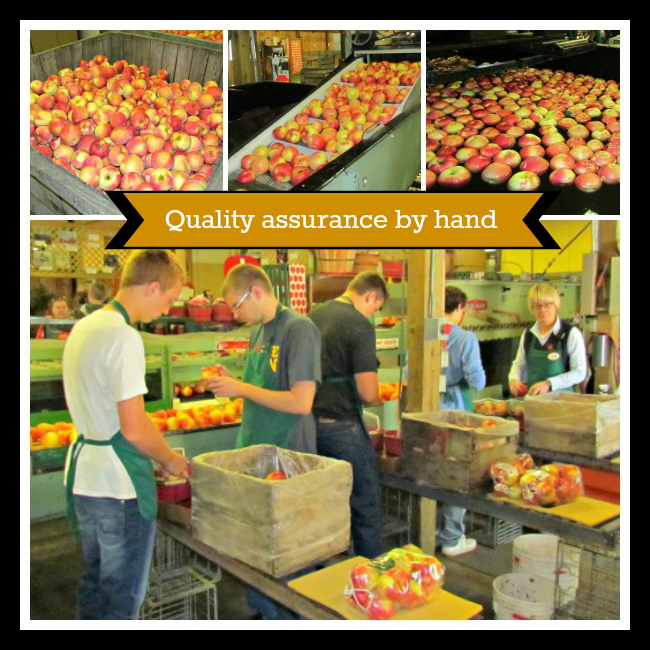 The kids, of course, loved hanging out at the orchard for the day. After we toured the orchard and learned about how they grow their apples, we explored the rest of the attractions, starting with the hayride.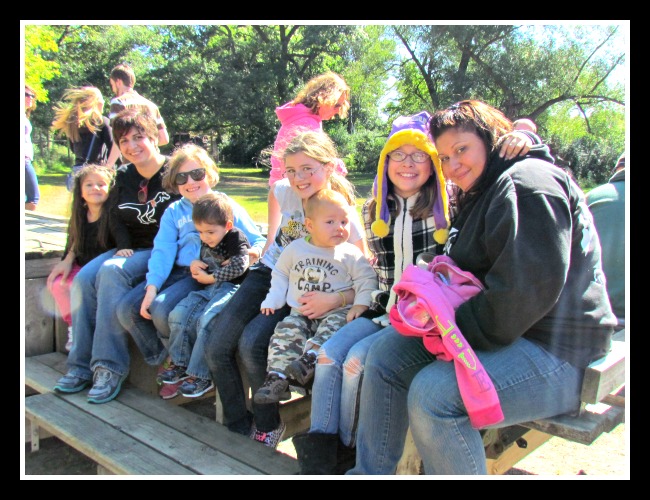 When you get my cousin and I together, we make a pretty big crowd. For anyone wondering, from left to right, that's Isabel, me, Lucy, Levi, Tillie, Jackson, Alizah, and Cheryl. Lucy & Tillie are Mykl's girls, Jackson, Isabel, and Alizah are my cousin Cheryl's kids, and Levi is, as I'm sure you've guessed even if you're new, my son.
The kids were full of smiles all day. They had a blast finding letters for a word scramble throughout the corn maze, sampling apples, and eating apple donuts. We brought home hand-pressed apple cider, lots of apples, and great family memories.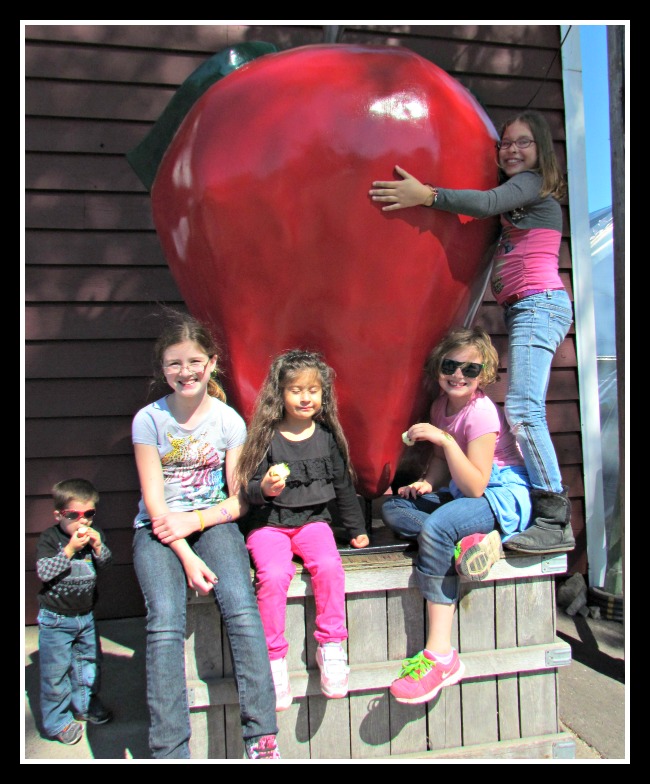 Special thanks to John and the Jacobson's Pine Tree Apple Orchard family for taking the time to give us a tour of the farm operations!