I'm currently participating in the Verizon Moms Voices blogging program. I received a complimentary device and six months of service in exchange for my honest opinions.
It all started about two and a half weeks ago. I came home from the office with a fever and wanted nothing more than to curl up in bed with a million blankets and some hot soup and some mindless TV.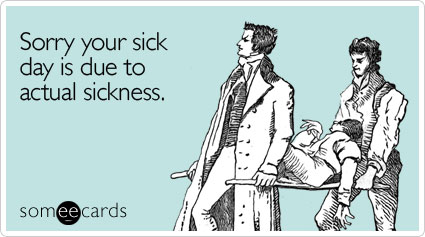 Jason was nice and took Levi for the night so I could get some sleep, which was probably the first mistake. Without Levi here, I was free to wallow in my misery all I wanted. Mykl didn't help matters – he offered to play nurse and bring me soup and warm bread and rub my feet.
And then he did something he can't take back – he introduced me to Netflix streaming.
See, we don't have a TV in our bedroom. Most of the time I love that. I think bedrooms are meant for sleep and sex and reading in bed, though probably not always in that order. I don't like to eat in my room, I try not to work in my room, and I don't watch TV in there.
When I'm sick, though, all bets are off. When you feel super crappy, you just want to zone out and try to pretend the aches and pains don't exist. For me, that usually involves a Law and Order re-run marathon on TV, but since I was curled up in bed, I couldn't watch Stabler OR Benson.
That's when Mykl asked if I had the Netflix app on my Samsung Galaxy Tab 2 tablet.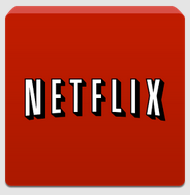 Um, what's that you say? Netflix has an app? I can stream movies to my bed without even lifting a remote? Where do I sign up?!
Like a good boyfriend, he even handled that part for me and after I downloaded the free app, logged into his Netflix account and got me all set up. He even snuggled into bed with me so we could watch the first episode of Orange Is The New Black together.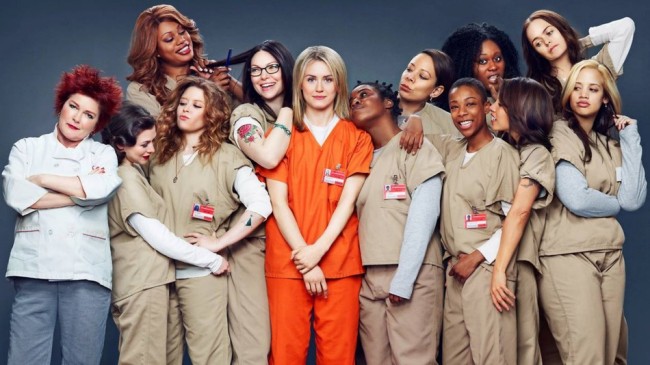 I had been hearing people talk about it for a while and was dying to check it out, so of course that's the first thing I searched for with my spiffy new Netflix app. And since I was sick and had nothing better to do but check my temperature every once in a while, we stayed in bed and watched 3 episodes in a row.
My Galaxy Tab 2 is obviously a lot smaller than my 52″ big screen TV in the living room, but I gotta say, I was pretty impressed with the video and audio quality. At 10.1″, the screen was a good size for watching 720p HD playback of OINB episodes in bed. Mykl appreciated the dual front-facing speakers – he thought the sound quality was great for such a small device. He's a loyal Apple guy and I'm an Android girl, so I couldn't help by smile when he said that the lack of good audio was one of the main reasons he doesn't normally watch movies on his iPad.
I wound up still running a temp the next day and stayed home from work. I think I sweet talked Mykl into another 4 episodes that day – the poor guy didn't get any of his own work done. I felt slightly guilty, but I still enjoyed the snuggles and indulging in our new OINB obsession together. By the evening, I was feeling better, so we pretty quickly had to get back to reality and only being able to squeeze in a little bit of Netflix time after the kids went to bed.
We just finished up Season One last night. Wow. I can't wait to see what happens next.
I think we might need to get into Breaking Bad next…