ASTRA, the non-profit American Specialty Toy Retailing Association, recently released their list of the 2013 Best Toys for Kids just in time for the holiday season. They come out with this best toy list every year, and I love it because it highlights toys from independent, local toy stores. Shopping local is something that's important to me, so I appreciate that these aren't just the giant brand-name toys you see in all the other stores.
ASTRA sent us a few of the toys that won awards for the Best Toys for Kids this year: Squigz, Zingo! Sight Words, and the original Spirograph set.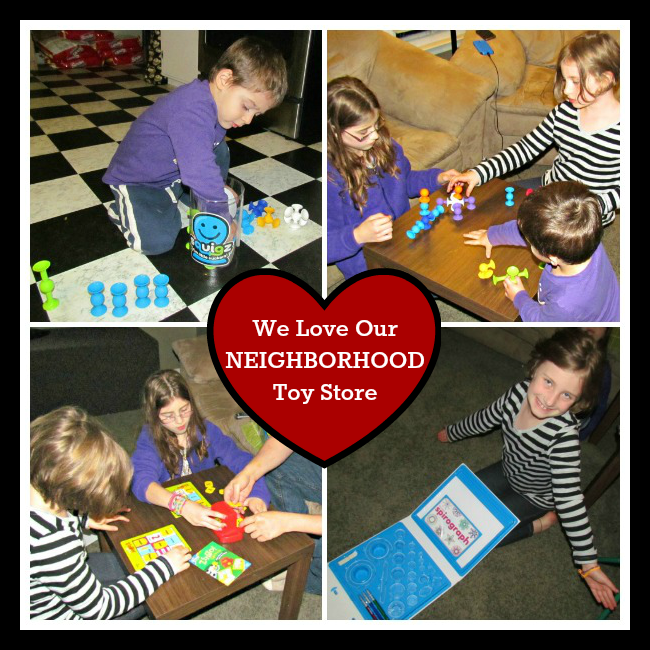 Levi's favorite were the Squigz that won in the Constructive Play category - soft rubbery suckers that bend and pop and stick to flat surfaces.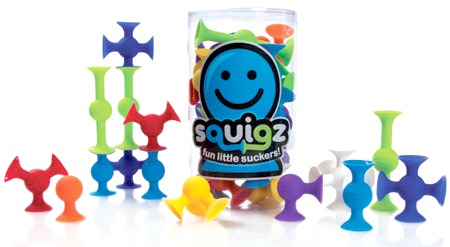 The kids had a blast building with them on the table and seeing which surfaces they would stick to around the house. So far, we've discovered that the coffee table and kitchen counters work bets, but if you dip the ends into a little bit of water, they stick to the hardwood floor and linoleum, too.
I had never heard of the Zingo! Sight Words game before, which won in the Game Play category this year.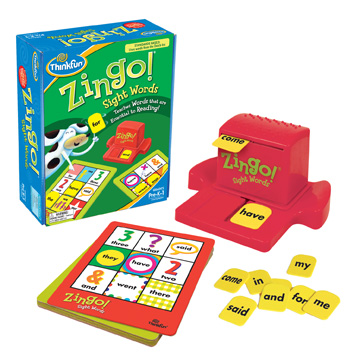 Turns out I'm just behind the times, because both Tillie and Lucy recognized the game right away. They said they've played the word-matching bingo-like game at school before. Of course, they were more than happy to share the rules with Mykl and me so we didn't have to waste any time reading the instructions.
Mykl experienced a wave of nostalgia when I pulled out the Original Spirograph® Deluxe Kit, which won in the Classic Play category.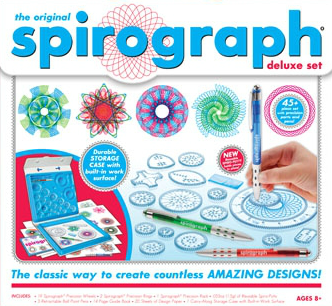 The girls, of course, had no idea what this was. Once we explained that you could make all kinds of cool multi-colored shapes and doodles using the included discs, they were excited to try it out.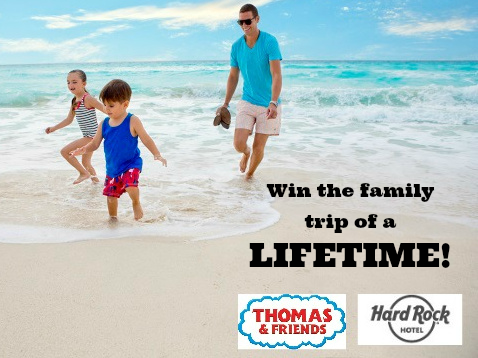 The American Specialty Toy Retailing Association (ASTRA) recently kicked off their I Heart My Neighborhood Toy Store Sweepstakes for some pretty cool prizes, including the family vacation of a lifetime at select all inclusive Hard Rock Hotels in Mexico and the Dominican Republic with Thomas & Friends™!
Now through November 8, 2013, you can head over to the ASTRA website to enter to win a family vacation, as well as other great local toy store prizes.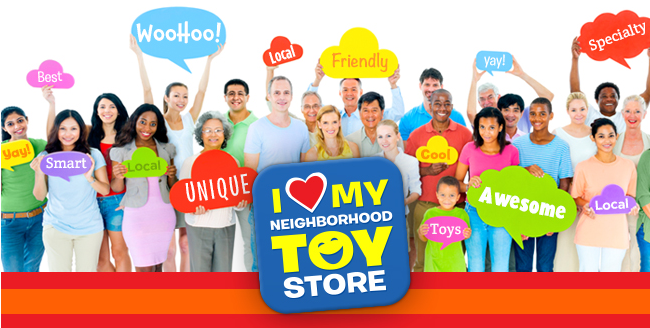 About ASTRA: The American Specialty Toy Retailing Association (ASTRA) is a non-profit association dedicated to promoting creative and open ended playtime for children. ASTRA brings together specialty toy manufactures, independent toy stores and toy buyers to help encourage "smart" play and local toy shopping. You can find more information about them on their website, Facebook, and Twitter.