I'm currently participating in the Verizon Moms Voices blogging program. I received a complimentary device and six months of service in exchange for my honest opinions.
A couple weeks ago, Levi and I both met Mr. Grey's (Mykl's) kids Tillie & Lucy for the first time. We met at Subway for dinner, then took all of them to the Eagle's Nest indoor playground. It was great to meet in a low-key setting where the kids could run around and play.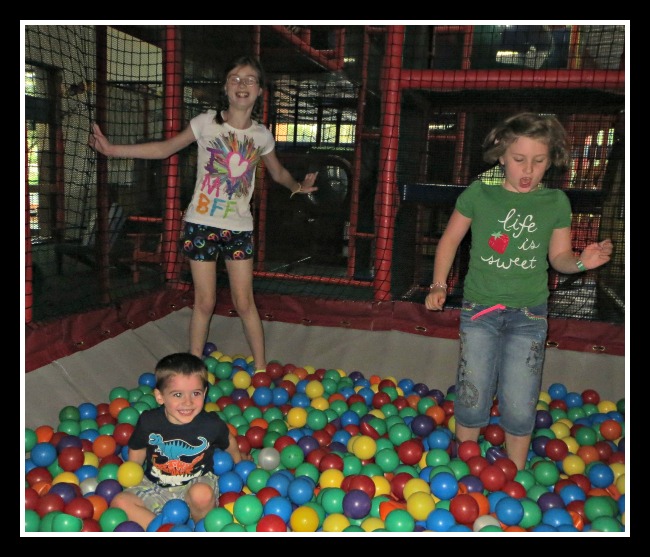 The kids got along great. Tillie and Lucy played with Levi almost the entire time. I really appreciated how much they included them in their games, even when they were pretending the ropes were vines and they were trying to climb across the jungle.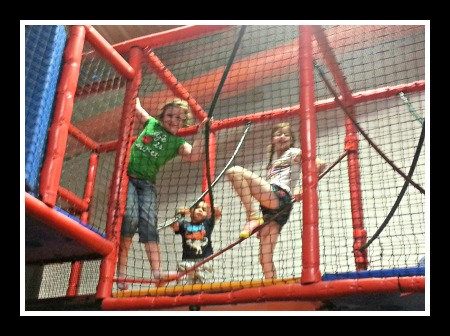 I couldn't resist joining in the fun. And of course I had to drag Mykl into the ball pit with me.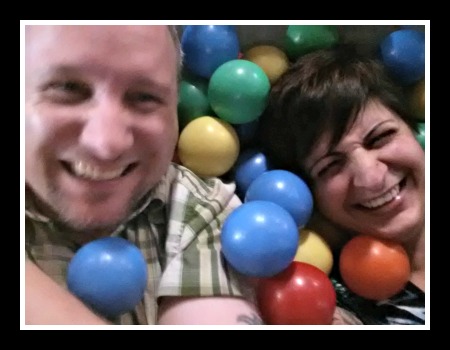 He was a great sport about it. We hung out in there while the kids bounced all over and invented a new shark game. Levi was the shark, and the girls pretended they were swimming away from him. (The balls were the ocean.)
After all that fun, it was kind of hard to explain to Levi the next day that the girls were back at their house for a few days, even though Mykl lives with us. He asked if we could call them, and I suggested we video chat using Skype instead. I have a Samsung Galaxy Tab2 tablet, and with my Verizon Wireless service, I can get an internet connection almost anywhere.
Being a mom blogger and a huge dork, you know I couldn't resist recording Levi's first Skype with the girls. My heart totally melted the way they were all excited to see each other again on the display screen.
If you are unable to view the video above, please click here.
I think it's great that apps like Skype allow us to keep our families connected, even when we're far apart. Having the tablet is especially awesome for me since I have a 3 year old and can easily take it from room to room if he wants to show off a toy while he's chatting with the girls.
The next big milestone for the kids is coming up quick. We're hoping to finish getting their bedroom set up so they can start staying over at our house once they've gotten settled into their school routines. In the meantime, we'll continue having play dates, Skyping, and sending SnapChat photos back and forth to keep in touch.