I'm super excited to announce that I'm now working with Tastefully Simple, along with a handful of other bloggers, to showcase their product line throughout the next year. I'm honored to have been chosen as part of the team.

If you're not familiar with Tastefully Simple, you probably don't know why I'm so psyched about this. My big personal reasons are that I love their food (I've been buying their stuff from one of my co-workers for years), they're a local company, and even better, this successful business was built by a pretty awesome lady.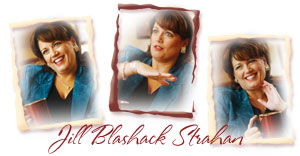 Tastefully Simple was founded by Jill Blashack Strahan in 1995 as the original national in-home tasting party company. They're based out of Alexandria, MN, which is right in my backyard (well, two hours away.) They offer seriously delicious products that promote a simplified lifestyle. The company isn't just about convenience, though. They believe in providing high quality products, both in their food options AND in their home-based business opportunities.

Here's where it gets good. As part of this blogging program, I'm not actually working for them – I'm not a rep or anything like that. I'm just your average mom that happens to have a big mouth and a penchant for being real & honest with her readers. I'll be sharing the time-saving tips I learn, the recipes I create, and, of course, giving away some of their products so you can try them yourself.

As part of this program, I stopped by Party Palooza earlier this month. It's their huge annual conference where their consultants get to gather in-person to attend training sessions, meet with the company's leadership team, celebrate recognition awards, sample new products, and hear the big announcements, like the destination for the consultant incentive trip.
I was completely floored by the amount of support they provide to their consultants, and that they really listen to them for feedback on decisions the company makes. For example, nearly half of the expo hall was set up for Tastefully Simple consultants to literally vote in which new products should be added to their catalog. As you entered each tasting area, you were handed an electronic voting pad that allowed you to rank each potential product on a scale from absolutely loving it to not being a fan at all. Staff was on hand to discuss ingredients, ease of preparation, pairing ideas, and answer any questions from the consultants. It was super cool to walk through and sample all the different items, and I can't wait to see what gets voted in for the next year.
Levi's excited about the project, too. He's all set to help me out with cooking and taste-testing. Keep an eye out for more posts each month as we share what we cook up with Tastefully Simple!