I first discovered Keurig's Brew Over Ice K-cups while at BlogHer in Chicago last month and immediately fell in love, so when they offered to send me samples for a review and giveaway, of course I said yes. I love coffee, but I figured I should share the love, too.
I'll be honest – I've been a Keurig fan for a while. I have a machine at home (of course), and I also have a brewer on my desk at work. Yeah, I know. That's a little crazy, but even though our break room Caribou blend rocks, sometimes I want to mix up my coffee flavors and I don't want to share with the rest of the office.
Even though I'm well-versed with K-cup coffees, teas, and even the different hot cocoa varieties, I had no idea that they came out with iced coffee options. The best part is that it's super simple to make my own iced coffee at home.

Of course you can use regular K-cups and brew them over ice, but I don't recommend it. I've tried it at work and wind up with a really watered down drink. The regular K-cups aren't designed to have a bunch of ice melted into them. Great for hot coffee, not so much for iced drinks. That's why Keurig came out with their Brew Over Ice varieties. They're concentrated differently to account for the ice melting during the brewing process. Just like in a coffee shop, your drink is brewed hot and then iced down for delicious iced coffee results.
The Brew Over Ice K-cups are the same size, shape, and general design as the standard K-cups. The only change you need to make in your grocery shopping is to keep an eye out for the Brew Over Ice logo on the box. (It's also on the K-cups so you know what you're grabbing if you're like me and mix them all together in a drawer.)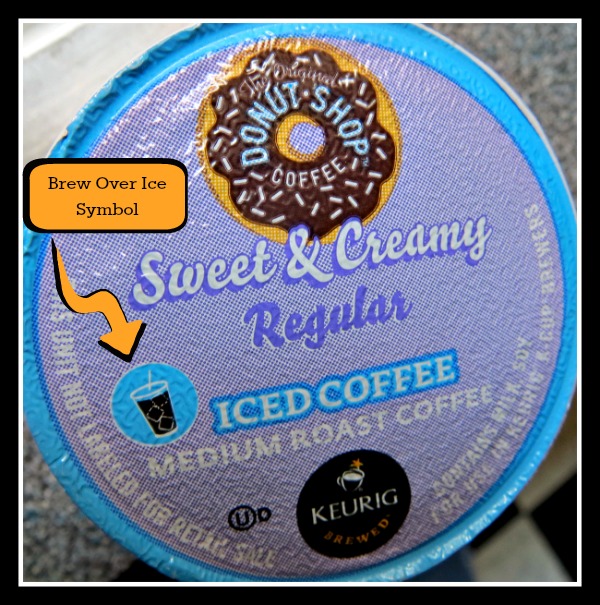 I've found that most of the Brew Over Ice flavors are more intense and I love how rich my drink turns out. With the Donut Shop Sweet & Creamy K-cup, I didn't even add any milk after brewing my drink. I only added a spoon of sugar and it was perfect. Normally I add tons of cream and sugar to my hot coffee, so I think it was great that I was able to cut out some of the extra calories from my drink.
You can download a $2 off coupon from the Brew Over Ice website to use on your next shopping trip. Keurig also has a cool contest going on right now for a chance to win $10,000 cash, as well as other daily prizes.
And of course, I have a giveaway for you, too. I'm giving away a Keurig Brew Over Ice Prize Pack.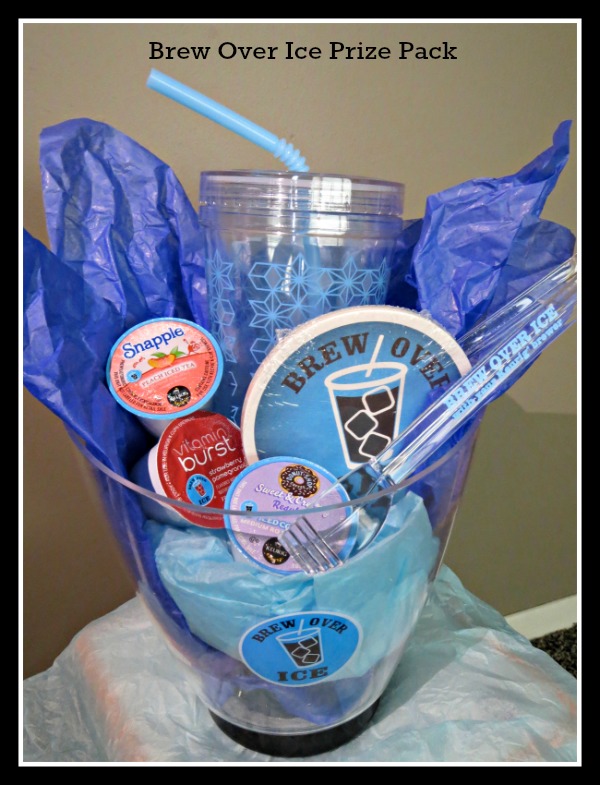 This prize pack includes:
3 Brew Over Ice K-Cup® samples
1 Brew Over Ice tumbler
4 Brew Over Ice coasters
1 Brew Over Ice light-up ice bucket with ice tongs to help keep those cold drinks a-brewin'
This giveaway is open to US residents only and ends Friday, August 30, 2013. Enter using the easy Rafflecopter form below.
a Rafflecopter giveaway
Disclosure: Keurig Brew Over Ice sent me samples to facilitate this post. All opinions and addictions to iced coffee are my own.