I've been putting off writing about this for a few days now. I was planning to write a post about the new guy I was dating and share some photos of an epic footie pajama excursion around town.
You'll notice that last statement is written in the past tense.
I struggled with whether or not I should talk about Tyler at all here or on Facebook. For one thing, it seemed a little premature to introduce you all to someone that might not stick around for a while. But since I was spending a lot of time with him and we had been seeing each other for a little while, it seemed natural to mention him once in a while. You know, like when I tried cooking for him or accidentally tried to kill him. And of course I had to brag to you guys on Facebook when I snapped a photo of him helping with dishes at my place.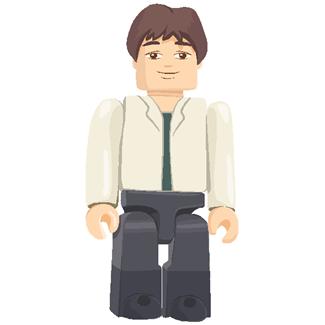 Tyler is a pretty great guy and I really enjoyed getting to know him. He's goal-driven and sweet and funny and smart and attractive and lots of things that would make anyone like him.

So naturally I'm pretty bummed that things didn't work out. Ok, I'm more than bummed. I'm kind of depressed over the whole thing. After being with Jason for 7 years, I guess I forgot what rejection feels like. I forgot how painful it can be, and how it makes you question assumptions you made about the relationship and about yourself.

I'm kind of torn about how to bounce back from it, too. On the one hand, I feel like I need to try to win him back. I really like him. On the other hand, there's usually a reason why relationships don't work out, and I think it's better to recognize that early on instead of getting closer and having a breakup be even more hurtful down the road. Like any two people, we had our incompatibilities that came up and we talked through them, but eventually you have to decide if being together is worth the compromise, right?

I know for sure that I have faults that I need to work on. Being selfish is one of them for sure. Understanding my own needs and why they're important to me and how to articulate them to someone else is another big one. Working on my anxiety is also a priority for me right now. (I did call a psychiatrist for a psych evaluation after getting some encouragement from Summer at The Dirty Floor Diaries a couple weeks ago, but they didn't have any openings so they put me on a waiting list. I'm still waiting…)

Despite recognizing what went wrong and deciding on what things I need to work on to be successful in future relationships, I still feel pretty crappy. Part of me keeps hoping the phone is going to ring and that it will be Tyler on the other end wanting to give it another shot. Part of me says "hey, it's over, move on, you're a bright, successful person with lots of potential." Another part says, "Um, are you serious? You dated this guy for two months. That's like a drop in the bucket. You're not allowed to get so worked up over that." Of course there's the part that says, "Right, maybe this is a sign you shouldn't be dating yet." And there's definitely a part of me that says, "Yup, this totally sucks. And it's ok to feel bad about it for a little while. Nobody likes going through a break up."

I have no idea what happens next or when I'll be "over it", but it feels good to get this off my chest.