Kids sometimes need a little extra support, especially during adolescence when they're pulled in more directions than they can count.  The Boys & Girls Clubs of America has been stepping in to help for over 150 years now and reaching out to kids who need it the most.  According to studies just a few years ago, 15.1 million kids are left unsupervised in the hours right after school and that's where juvenille crime spikes.  Instead of that taking up their time, BGCA offers them constructive and fun activities.  This year, BGCA has a lot of ways that you can get involved in their cause and teach your own kids about helping others during this holiday season.
Give the Gift of a Great Future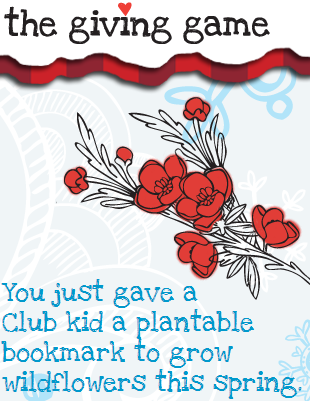 The Giving Game takes less than three seconds to play.  All you have to do is "follow your heart" on the screen and when you win, you're winning a special gift for a child involved with BGCA.
Kids Give Back
Boys & Girls clubs from all over the country have been giving back in their communities.  In fact, this year alone they have done over 1 million hours of service!  BGCA is going to award one club with a $2,500 grant and the winner is going to be chosen by a vote.  You can vote for a club and see all of the things they've been doing this year to help others.  Their stories are inspiring.  Some cleaned parks, made dog toys for a local shelter, and some even traveled abroad and built desks for an earthquake-devastated school in Haiti.
Teaching Kids to Give
BGCA put out a list of ten things you can do to help encourage your kids toward volunteering and giving.  My favorite is to volunteer together.  If it's a family event, children are more likely to take fond memories away from it and continue doing it on their own.
Have you ever been involved with the Boys & Girls club?  Does your family volunteer or donate to causes?
I participated in a campaign on behalf of Mom Central Consulting for Boys and Girls Clubs of America. I received a promotional item as a thank-you for participating.