Everyone wants to take a summer vacation, but of course it's easier said than done. Here are a few ways to help you save money for, and on, your summer vacation.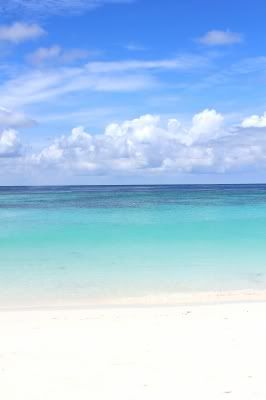 Save money for vacation.
Save your change. Yes, your change. I cashed in my changed in November and it was over $250. That was after collecting change (and spare bills) for just two months. Not everyone has that much money in change every month, but it will add up quickly if you collect your change and spare bills. Have everyone pitch in.
Cut out the Netflix. And Blockbuster, and any other movie place. Cut movies out for a few months (other than the occasional Redbox, maybe) and you can save $50 or more. Sure, $50 doesn't sound like a lot in the grand scheme of things, but that's food for a day (or a meal, depending on your spending habits while on vacation).
Recycle. I never realized how much money you could make by recycling aluminum cans (glass bottles, etc). We live next to a scrap yard, and it is packed every single day with people cashing their cans in for $$$. If you drink soda on a regular basis, this one could be a gold mine for you.
Pack a lunch. Do you ever eat out? Stop for a few months and you'll be amazed at how much you can save. If your family of four usually goes out to eat once a week, you could save $100 or more each month!
Sell your stuff. You don't have to sell your XBox or anything that you actually use, but you know that treadmill that's in the basement collecting dust? Someone would pay $100 for it, so why not dig it out and sell it? Those paintings you were going to hang up, but just don't have any place to hang? They've been in the closet for 3 years, just let them go. That's another $50 (or more!).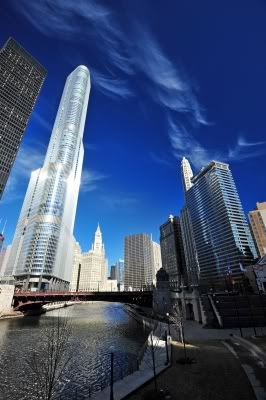 Save money on vacation.
Book in advance. Last time I took a vacation to Chicago, I got a hotel room for $80 for booking more than 30 days before my arrival date. If I had waited until a week or two before, at the same hotel, it would have been $150. Also, check sites like Priceline.come to see if you can get better deals than if you would when booking through the hotel.
Be flexible. If you can't book waaay in advance, at least be flexible on the dates you choose for your vacation. This could be a difference of $100 on plane tickets, or $50 on a night in a hotel.
Take a train. To fly to Chicago from St. Louis, round trip, it's $200-$500 per person. To take a train, it's $24 for kids and $72 for adults. If the train would take days (like St. Louis to San Diego), consider taking a trip in the off-season, or doing a staycation this year and a vacation next year.
Stay with friends. Or family, if you can handle it. 🙂 If you know someone that lives local to the area you're going to vacation in, see if they wouldn't mind you shacking up at their place for a day or two. This could save you lots of money.
Pack a lunch. Even if you just pack your lunch for the trip on the train, you're going to save a lot of money. But if you arrive at your destination and grab some food from the local grocery store (in Chicago there is one right by the train station. Same with St. Louis.), and pack it on up to your hotel. Even if you only replace a few meals, you could easily save over $100. Even if you don't pack a lunch, pack snacks and drinks and save big!
Find a park, or something else that's free! When we visited Chicago this year, we found a lot of things to do for free. We checked out The Bean, of course, and though we spent money on a trolley pass, it took us to many places we could go for free and that saved us a lot of money. If you have a large family, see if you can get a group rate on trolley or tour passes.
Rent an economy car. If you are going some place where the traffic isn't too crazy, renting an economy car may save you time and money. On our Chicago trip, we just walked or took the cab or trolley, but when we visited San Diego, we rented an economy car for under $25 a day.
Take advantage of discounts. Are you a member of AAA or part of a union? You may be eligible for additional discounts through work or even through your child's school.
Skip the souvenirs. Your kids don't really need a $20 snow globe, and you really don't need a $13 key chain that says "New York". You can usually find cheaper trinkets at little corner shops than at the airport, train station, etc. I got a Chicago t-shirt for $5 at Walgreen's when I was visiting.
Remember, vacation is all about having fun and creating memories. You don't have to go to Disney World to do that. Also, when it's peak season in one area, it's the off season in another. Do some research, save your pennies, and you'll be vacationing before you know it.
P.S. Don't forget the camera and sunscreen!